Explore the Impossible with The Park Playground!
Join The Fastest Growing Location-Based Virtual Reality Franchise!
Launched in 2018, The Park Playground is a leading VR specialist offering unique and engaging location-based immersive experiences to groups of all sizes and people of all ages. With a rapidly growing library of exclusive VR content, The Park Playground is on a mission to bring the future of entertainment to a global audience.
Since its launch, the company has expanded to 13 owned and franchised venues globally, with two more UK-based locations opening in 2023. Its franchise program offers partners worldwide the opportunity to run their own VR-based experiences, allowing them to capitalise on the future of entertainment with state-of-the-art technology, high-quality VR experiences, and an operational model optimised for today's economic landscape.
Our Ideal Partner
The Park Playground is looking for entrepreneurial people with an affinity for hospitality and providing the best experience possible for their customers while sharing a love for virtual reality. The Park Playground is looking for single-unit or multi-unit franchise partners who possess the following qualities: 

Business acumen with an understanding of franchising

Customer-led mindset

An understanding and passion for the future of technology and virtual reality

Local market knowledge to find the ideal location and partnerships

Ability to build and motivate a strong local team

A big believer of our business model and revenue streams (B2C vs B2B) and the ability to make local adaptations where needed

Ambition to continue growth across your territory and beyond
What The Park Playground Brings to You

Years of accumulated experience and knowledge applied to our scalable operations and technologies

World leaders in Location-Based Virtual Reality content and technology

Continuous exclusive content creation from our in-house game development studio

Integrated operational management systems designed to enhance the customer experience while lowering labour costs

High ROI possibilities 

Local tech and business support

Marketing expertise with a push from our UK team and benefit from national marketing campaigns

Strong EBIDTA margin of current locations in a variety of markets

We have ensured that our franchisees can feel comfortable working with the newest technologies available to you. Receiving the most comprehensive training and continuous support to ensure all your locations are running as efficiently as possible.
Installation
We create a dedicated internal task force leading up to the installation of your venue. We send a team of professionals to install all the hardware and set up your virtual reality playing fields.
Training
Once the hardware is in place, we will train all staff through an intensive week of on-site training. The training does not stop there as we ensure continuous updates of our online platform to provide up-to-date training on new information. We combine this with bi-weekly meetings to discuss KPI's and analyse customer data.
Support
Your location is now ready to take on the virtual reality world! We will provide on-going technical support allowing your operations to run smoothly. A ticketing system is set in place for hardware and support combined with your online platform consisting of the Franchise Playbook.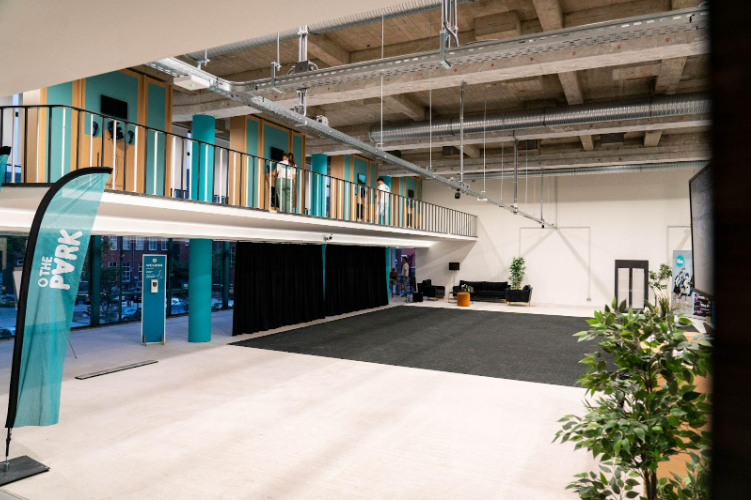 Are you interested in joining The Park Playground's UK Family? 
The UK market has an enormous potential and we see over 30 cities in which The Park Playground could thrive! 
City size: Min. 250,000 Population
Location size: Min. 3500 sqft.
Location positioning: Does not need to be in the city centre, up to 3 miles outside. In the proximity of other forms of location-based entertainment with similar demographics of footfall.
Here are the 3 franchise products we have to offer and what they include
Flagship Franchise

Dedicated Standalone Location

Fully curated 1-hour VR experiences

VR Intro zone + Free roam + Spectator zone 

Room for a Bar and B2B facilities

Full Buildout & Branding

Turn-key installation, onboarding, training, marketing & tech  support

Custom management, booking, Ops & staffing systems

Exclusive Territory included

32 Players per hour – 8 Players per field

Minimum 350 m2 (3770 ft2) required space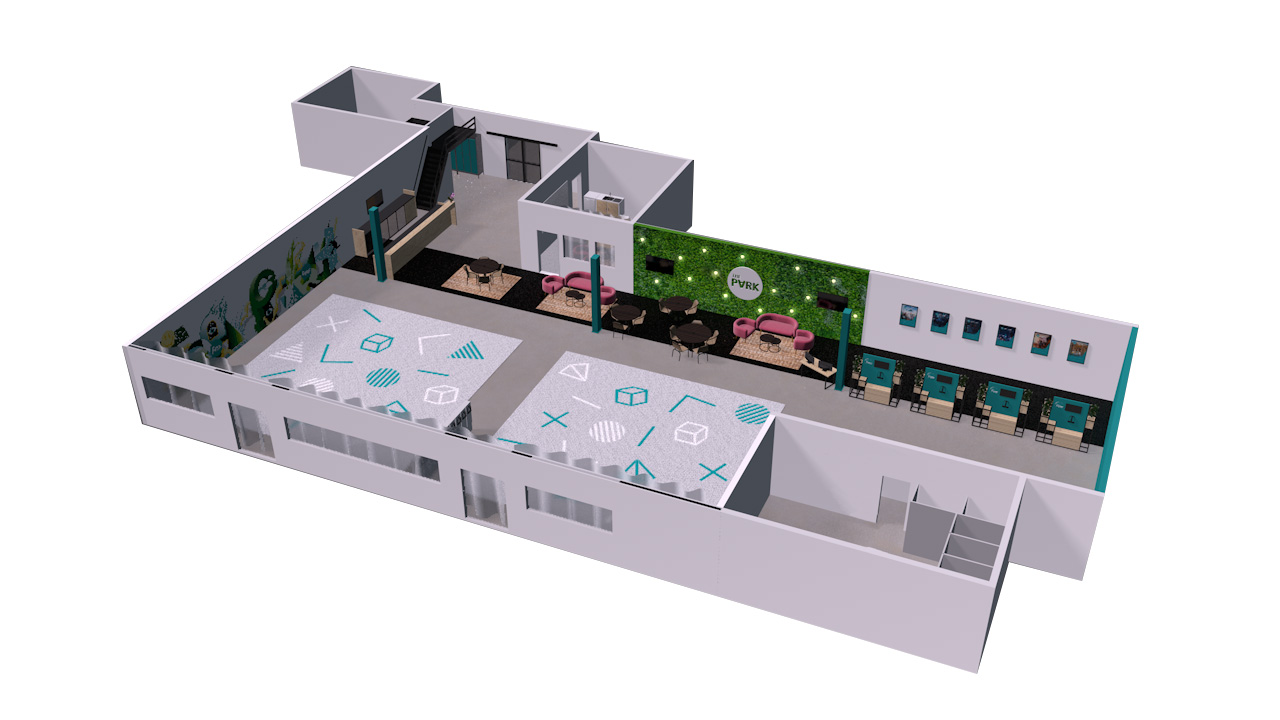 Free-Roam only Franchise

Standalone OR add-on to your existing entertainment location

30 minute VR experiences (Free-roam only)

Essential Buildout & Branding

Site evaluation, Turn-key Installation, Onboarding & Training 

Full Marketing Support

Custom management, booking, Ops & staffing systems

Exclusive Territory included

32 Players per hour – 8 Players per field

Minimum required space: 120m2 (1295 ft2)
One-Field System

Perfect add-on for your existing entertainment location

Our smallest footprint setup (only 60m2 or 646 sq feet)

30 minute VR experiences – Free-roam only 

Turn-key Installation, Onboarding & Training 

Access to all marketing assets

16 Players per hour – 8 Players per field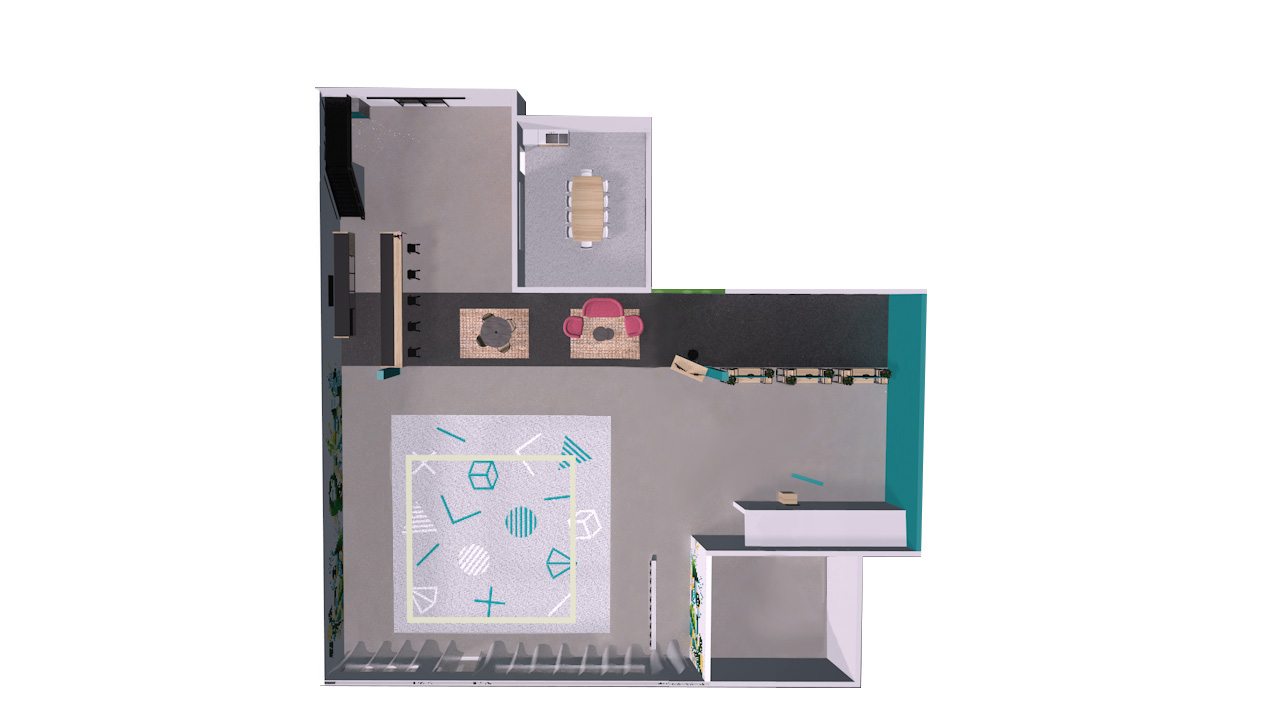 Are you dreaming of becoming an innovator within technology? Owning your business as a leader in virtual reality? We are ready to make this work at a moment's notice. Reach out to us now and let's find out if we are the right fit for each other!