Free Franchising Advice UK
If you are considering buying franchises you should seek independent professional advice. The main two areas you need to consider once you have decided to buy a franchise are legal and financial.
What is a franchise agreement?
A franchise agreement is a strong and binding mutual commitment between franchisor and franchisee. The franchisor will rarely change anything within a franchise agreement as consistency will be vital to manage their franchise network effectively. Franchise agreements should protect both the franchisor's legitimate business interests but also protect the investment of the franchisee. Prior to buying any franchise we would strongly advise you request a copy of the franchise agreement and instruct a full review by a specialist commercial or preferably a franchise lawyer so you are aware of all the terms and conditions of the franchise agreement and how that will effect you. Their are several franchise law specialists in the UK and for further details of the nearest to you please contact us.
What financial considerations should I have when buying a franchise?
Many new franchise owners require finance to buy and launch their franchise business. Franchisees have a lot in their favour when approaching banks for funds. A franchise is by its nature, a business that has already proved a success. The help given to franchisees in the way of training and development by the franchisor, means there is constant support for the business from above. And the fact that the franchisee will be following a tried and tested business system means that the business is likely to grow faster than a stand alone start up, and is less likely to fail. The franchisees will need to provide a well constructed business plan and with adequate personal investment to set up the business and security to cover the financial request, their bank should be willing to provide funding. Typically a franchisee will need to invest between 30-50 per cent of the start up costs and the request for funding will be subject to full credit assessment from the bank. The bank will also generally seek security on the remaining amount financed in the form of tangible security such as property. Banks will be looking to see that your franchise will be able to manage the repayments and the terms of finance, on which they agree to lend you the money will reflect the amount borrowed, security provided and the strength of the overall business proposal. Whilst most lenders will always wish to see at least a 30% personal investment into the franchise there are other options to security to the balance funded by a bank loan including The Small Firms Loan Guarantee Scheme(SFLGS). The SFLGS is a DTI funded scheme run by the major banks and provides security for up to 70% of the loan amount, the bank taking a risk on the other 30%. their are many rules to comply with and to qualify for the scheme but your commercial bank manager will guide you through the entire process.
Why use franchise consultants when buying or setting up a franchise?
Franchise consultants can help both potential franchisee's and businesses franchise their business covering most aspects of franchise documentation and business planning. Find out more about franchise consultants uk
Additional Free Franchise Advice Resources
Franchising is not government regulated in the UK, however Quality Franchise Association assists both franchise businesses & individuals that are interested in franchising to start their own business. The Quality Franchise Association is a not for profit association. Quality Franchise Association Board of Directors, members, & brand ambassadors work together to promote ethical franchising. As part of this commitment , Franchisor members agree to follow the QFA Code of Conduct. As you probably already know, joining a franchise is generally better than starting up your own business, for many reasons. But joining a QFA accredited franchise, you're joining a franchise business that has passed the QFA accreditation processes.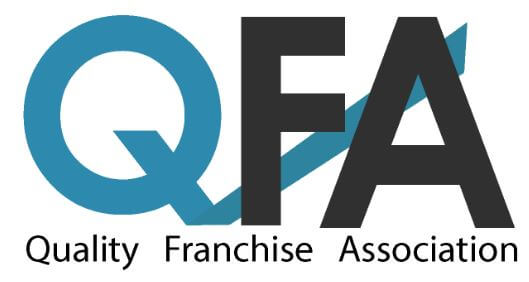 Looking to franchise your existing business? Speak to expert franchise consultants Infinity Business Growth Network limited.
If you're looking to franchise your business, speak to one of the Infinity Business Growth Network franchise consultants on 01323 332 834 today to find out how they can help you.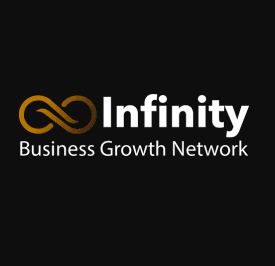 Download our free franchising guide full of useful franchising information, what you need to consider if you are thinking of buying a franchise plus useful contacts.
We have assembled a panel of experts so whether your a potential franchisee or franchisor you can post your questions for free in our free franchising forum.
Franchise Matching Service
Considering buying a franchise but not sure which franchise opportunity to choose? Use our free franchise matching service with any cost of obligation to find your ideal franchise.