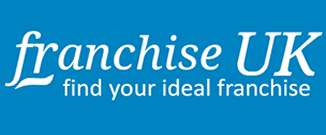 About Franchise UK
Since 2004, Franchise UK has been a leading UK based, franchise directory.  If you are new to franchising Franchise UK is a FREE resource for franchise opportunities, information, news, exhibitions and events within the vibrant UK franchise community. Claim your FREE franchise guide that will help you get familiar with the process of investing in a franchise.  The franchise directory is simple to search and enquire by phone or contact form.  Try our FREE franchise matching service, this is often a first step into investing in your ideal franchise opportunity.
Franchising and the UK Economy
UK Franchise opportunities have a very positive impact on the UK economy.  With franchising creating over a quarter of a million full-time jobs the number of people employed by franchises in some capacity is circa 561,000. The franchise industry contributes a whopping £13.7bn to the economy and was up 2.4% on last year's figure.  With an impressive 92% of franchise businesses profitable and a growth of 20% over the past 5 years, it is no surprise that savvy investors want their slice of the franchise pie.
Could a franchise be right for me?
 Many are drawn to the prospect of running their own franchise business as opposed to setting up a business from scratch often due to high failure rates for traditional business start-ups, if which may sadly fail within their first year of trading. Franchise businesses enjoy far greater better prospects for success, as the formula has already been tested prior to roll out.  All the hard work in the creation, planning and set up has been done for you. Franchise opportunities therefore, offer a turnkey solution and this is why franchises are such a popular choice amongst investors.
What skills do I need to become a Franchisee?
As the vast majority of UK franchises offer initial training and on-going training and support many franchise investors may make an opportunity for a complete career change and select a franchise that may be in an unfamiliar area of business. Whilst this is an exciting step and could prove to be great for personal development.  Think about longevity and your current skill set, how will your current skills transfer into the franchise you chose. With such a choice of franchise opportunities available, the world is your oyster, from catering to cleaning and everything in between.  Look at as many options that pique your interest and gradually narrow down your search. If you haven't claimed your FREE franchise guide yet this maybe an ideal time to do so.  The guide contains lots of information about what to look out for and explains the franchise recruitment process.  As with any financial investment opportunity it is wise to exercise caution and seek both legal and financial advice before signing on the dotted line.