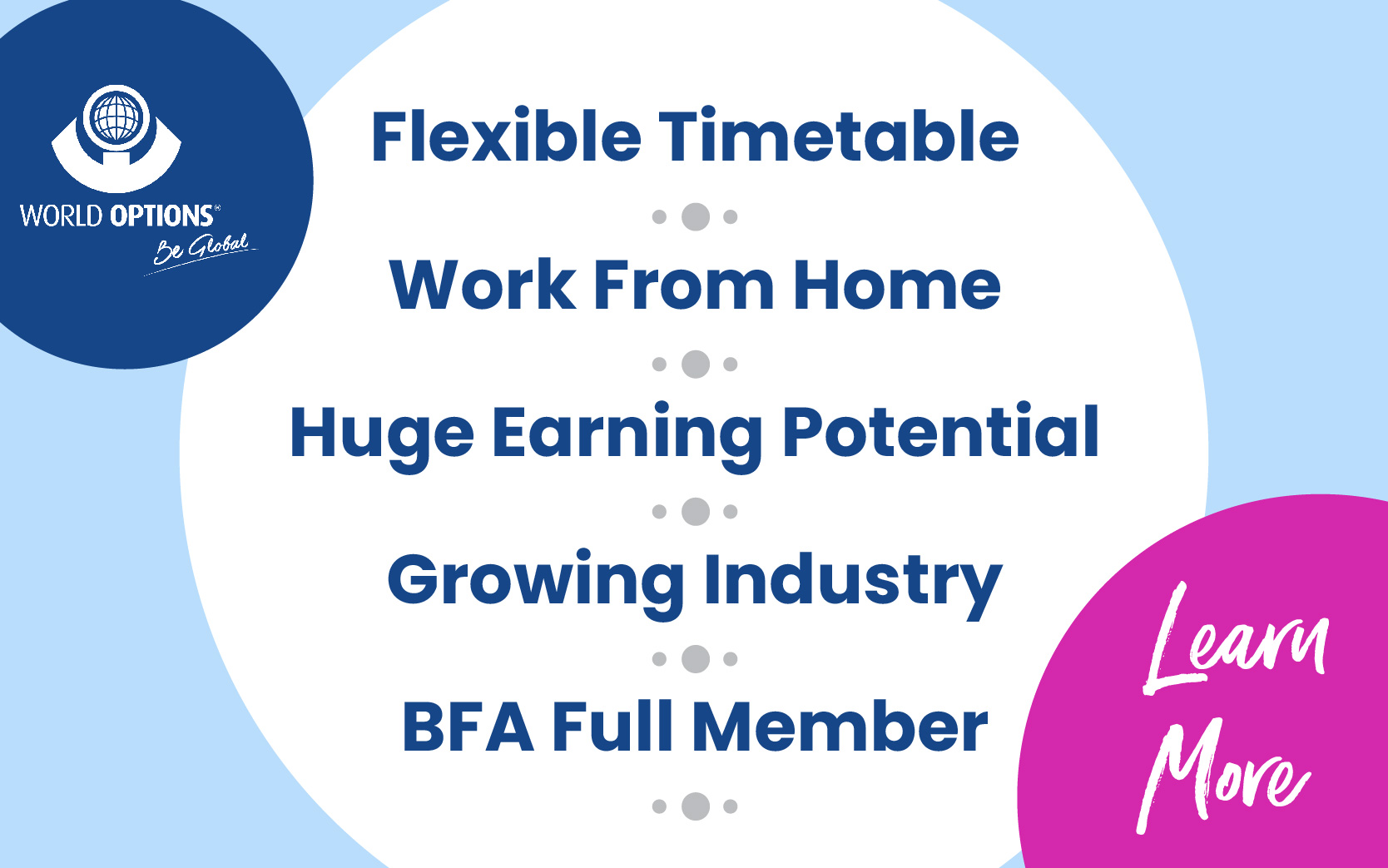 Showing 1–12 of 88 results
Home-Based Franchises
Where do you think you would find more British businesses? In London, Manchester or Leeds? No, according to Forbes home based franchises including home based businesses represent 52% of UK businesses and this is one the rise. This growing trend is set to continue for a number of reasons. The first is the cost of starting one of these businesses tends to be substantially lower than businesses based in an office or a shop. This is because there is far less capital investment required to renovate and obtain inventory. The second obvious reason home-based franchises for sale are so popular is that you eliminate travelling time and can also more easily manage your work & home life balance.
There are a huge variety of home based franchises available. These franchises represent the opportunity to be your own boss and while working from your home. In order to succeed at any business, especially a home based business, you need to choose a business or product line that you are excited about. This is important if you are going to be motivated to do the work.
Work from home franchises, are they right for you?
Before investing in a home based franchise honestly ask yourself; am I able to work from my home? This is because while working from home is a hugely attractive proposition for many reasons, it can also be one of the worst places to work from. Some of the reasons for this are:
Distractions Are Everywhere – As much as it might be tempting to do the laundry in between jobs and phone calls it is not productive behaviour. You may be in your house but in fact you are at work. This means you need to set boundaries to keep yourself free of the distractions.
Set Boundaries – If you share your home with a family you need to set boundaries on your work. While some people become distracted and fail to get anything done, others have the opposite problem. They become workaholics and their families never get to spend quality time with them because they are always in the office working.
Rules for Kids – For home-based franchise businesses owners, one of the main reasons they choose the business is because of the ability to be home to care for children. This is a good enough reason, especially if the kids are in school. Within this there needs to be rules and boundaries set for the kids. IE you finish work at 4 but they come home at 3. It should be expected they would not interrupt your work unless it is an emergency. In order for this to work you need to show them the same courtesy. This means when it is stop time it is time to stop.
Self Discipline – Since you no longer have a set start time you need to set up a routine to discipline yourself. This means choosing and sticking to times to eat, take breaks, and anything else you would do during a normal workday. For example if you are going to start at 8 AM then you should actually start then.
The benefits of a home based franchises
Home based franchises are not only a great way to earn income, but they are a great opportunity to control your own business destiny. There are many different advantages and benefits to owning a home-based franchise opportunity.
Investment – The investment required to start home based franchises are usually lower compared to most other businesses. Generally the franchise fee covers training, and materials needed for start-up. Once you are off and running you have to make your regular royalty payments.
Being In Your Home – It goes without saying the biggest benefit is being able to spend more time at home. Running a home-based franchise for sale also allows you to be at home when your children come home, and go to school. Further it completely eliminates the stress and need to fight traffic every morning. Overall a home-based franchise owner finds they are less stressed.
Setting the Schedule – In many cases you have the flexibility to set your work schedule to fit your lifestyle. This means scheduling your time and creating the flexibility to get your shopping done during the day if you so choose. A regular day, working outside of the house is often 10 hours because of commuting, so scheduling a 3-hour break in the middle of the day generally does not hurt business.
Work from home franchises have become increasingly popular since the COVID-19 pandemic. A home-based franchise business is not only safer but also may not have the same risks of not be able to trade during any future pandemic. Many people have also opted to continue to work from home since since the pandemic, changing the way they have worked using technology.