Franchise Consultants
The franchise consultants at Franchise UK have used their expertise to help many businesses franchise across a diverse range of industry sectors. Our Franchise Consultants deliver this service first and foremost by listening to the business owner, whilst we know how to franchise your business our experts know that no one knows your business better than you, any initial chat or meeting will be to gain an in depth understanding your core business. The Franchise Consultant will discuss what you wish to achieve by franchising your business, briefly explain the franchising process, offer advice and if in our opinion your business is  "franchiseable" an idea of the costs involved. By choosing an expert franchise consultant that understands your business and goals you can be certain that the creation of the franchise business will be in safe hands.
Franchise My Business
Can I franchise my business?
Why franchise my business? Are you considering franchising your business? There are many reasons to franchise a business in the UK or internationally but it is vital that you receive advice from franchise consultants that have practical experience of franchising. Despite representing billions to the global economy franchising is still not very well understood. There are many potential pitfalls of franchising your business so by using franchise consultants that have encountered these before is extremely important & could save you a huge amount of both time & money. 
How to franchise my business?
Franchise feasibility study
Firstly you need a proven business model but then you need the know how of exactly how to franchise my business. To begin you will need to carry out a franchising feasibility study. In other words can your business be transferred to another person and geographic area?
Franchise documentation
When you create a franchise business it is not an extension of your existing business. You are creating a completely separate recruitment & training business. Before proceeding think about this point carefully, do you have the skills & resources to run a training & recruitment business alongside your existing core business? If the answer is yes & your business can be franchised then you will need a set of very specific franchise documentation including;
Franchise agreement
Franchise operations manual
Profit & loss & cash flow projections for both the franchisor & franchisee businesses
Franchise prospectus
Best Franchise Consultants
We work with the best franchise consultants in the UK. Below you will find expert franchise consultants in our directory. To arrange a free initial consultation regarding franchising your business simply select them & complete the enquiry form.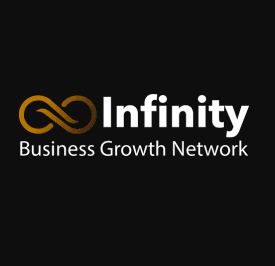 Infinity Business Growth Network