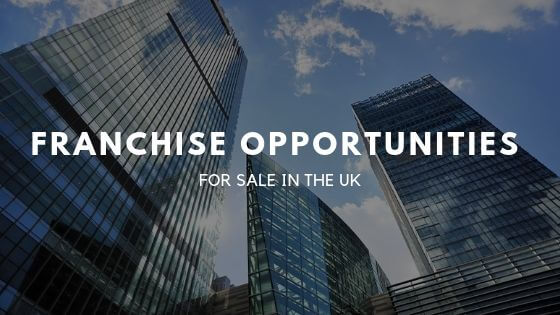 Franchise opportunities for sale in the UK
Entrepreneurs have for decades benefited from investing in franchise opportunities for sale in the UK. This is because one of the best ways to start a business and have it succeed is to work with a proven business model, and franchises opportunities offer tried and tested business models complete with training and all of the resources needed to succeed.
Over the last decade franchise opportunities have expanded to encompass a wide variety of new industries and sectors. These trends for those looking at franchises to buy in the UK have included the rise of the online or work from home business, as well as many businesses without a physical location. The variety of franchising opportunities and small franchises for sale in the UK has also increased to encompass a wider range of industries and interests meaning it is easier than ever for an entrepreneur in the UK to find a franchise business that suits their personality and skills.
Types of franchises opportunities for sale
Work From Home

Franchises for Sale 

 – It used to be the entire concept of working from home was considered to be a joke. But in recent years it has become mainstream after countless studies have proven it to be a highly effective location for people to work from franchises. Within this sector there are a great number of

franchise opportunities

in the UK based prospective franchisees. This includes a wide variety of

franchise opportunities

UK ranging from tutoring franchises, to dog walking franchises, to coaching and business services.
Management

Franchises for Sale

  – There is also a rising trend of systems heavy

franchises

. These are

franchise opportunities

such as health and other clubs that are designed to be highly process based and operate on a more or less client self service basis. Most low management franchises require 5-10 hours a week to deal with bookkeeping, human resources, and other basic business functions. Once staff is trained the business more or less manages itself.
Low Cost

Franchise Opportunities UK for Sale 

– Increasingly as more businesses are going online, allowing people to operate from anywhere with a smartphone and a laptop, the cost of buying a

franchise

has gone down greatly. These include

franchises

such as dog walking, bin cleaning, house cleaning, and others where the cost of startup includes labour and a small outlay for supplies. They are a great way to build an income and a business with a significant client base.
Green Business

Franchises for Sale 

– The environmental trend is a growing one, even in the world of

franchising opportunities

. As time goes on there will be more opportunities for prospective

franchises

interested in the environment to open and run environmentally friendly businesses. These include services such as green cleaning, heating audits, and home energy efficiency studies. More expensive

franchises

include installing and servicing of green heating and cooling systems.
Buying a franchise advantages
One of the best benefits to being part of franchise opportunities in the UK or becoming the owner of one is the buying power of the overall franchise organisations. For larger and more recognised franchises, large corporate plans cover most key business services meaning you do not have to take the time to research and learn about options in the marketplace. Your team at the corporate level has already figured it out, major areas include:
Banking – Banking and processing of credit and other cards is expensive, with most processors taking several percentage points on each transaction. For your business, this eats into the bottom line. The good news for franchised business an owner is the bulk buying of banking services means lower rates. It is also easier to get credit from banks to buy franchised businesses, because they are more likely to succeed and therefore a lower risk investment to the bank. This is especially true when it comes to well-known

franchises

.
Point of Sale – One of the most important aspects of any business is the point of sale and inventory management system. A complex and expensive piece of equipment being a part of a major

franchise

will mean steep discounts and

industry

leading support on this expensive equipment. The bonus is it also comes with full training.
Ordering – Your vendors know the buying power of your organisation. Since the franchisor is a major buyer of product, each franchise business owner is treated like the number one customer, because collectively they are one of the biggest accounts at a given buyer.
There are many more trends in UK franchises and these new trends will provide more franchise opportunities for sale in the UK for entrepreneurs. To find the business that suit your skills and background browse the industry categories that most interest you and find your ideal franchise.