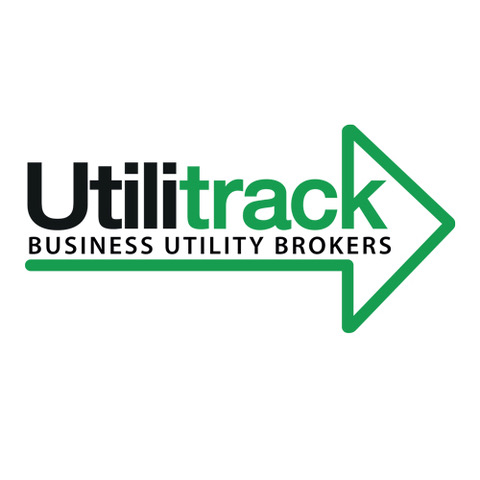 Utilitrack – A Recession Proof Business With Guaranteed Results
With such a wide choice of franchises to choose from, finding one that fits your budget, income and lifestyle aspirations and personal values can be a challenge. However, we may have the perfect answer… 
Since 2009, Utilitrack has developed a rewarding business model with different entry levels, that will allow you to set your own work pace and gives you the chance to make a real difference in the world. 
Furthermore, subject to status, you may be eligible for an unsecured loan towards your investment, plus Utilitrack will give you a no risk, written guarantee that you'll make your investment back.
7 Reasons Why Franchisees Choose Utilitrack 
Low Overheads

– Work from home, saving on commuting and office costs.

Set Your Own Hours

– Suitable for flexible working, full or part-time.

Guaranteed Results

– Broker franchise fee guaranteed.

Recession Proof Business

– Business premises will always use electricity. 

Create Contractual Income

– Don't just get paid once, get paid for years.

Make A Difference for Clients

– Help to minimise spiralling energy costs. 

Make A Difference for the Planet

– Help clients to go green.
What Will You Do As a Utilitrack Franchisee?
Utilitrack provides clarity and choice in a confusing and expensive energy market. As one of the UK's leading commercial energy brokers, we know businesses don't always get a competitive deal in what is a very confusing market. Now there's an energy crisis, some bills have doubled or even tripled. This has widened the gap between what clients might pay versus what they could be paying with your help as a Utilitrack franchisee.
All businesses with premises, e.g. shops, restaurants, factories and offices, have electricity bills and many have gas bills too. By simplifying which supplier to choose through our comparison service, you will help them save time and money whilst generating a significant long term residual income for you. It's a win-win result for you and your clients.
Who are we looking for?
We're not just looking for people with drive and entrepreneurial spirit who want to start their own business. We want to partner with franchisees who share our values, care about doing the right thing for clients and care about making the right choices for the planet. Our opportunity is based on those all-important relationships you already have with people that know, like and trust you. Through our training and support programme, we'll help you build a successful business.
Utilitrack is a low-cost franchise that's quick and simple to set up and operate. Your income will compound year on year, which enables you to build a valuable, saleable asset with enviable residual income. You'll no longer need to waste time and money commuting and you can fit your work around your other commitments, giving you more quality leisure time.
FAQ'S
Do I need experience? No, Full training is provided.
Do I need to work from an office? No, you can work from home or anywhere. All that's needed is a computer, an internet connection and a mobile phone.
Can I work when I want? Yes, with our system you can work when you want to work to suit your lifestyle.
Is this a sales business? No, this is a relationship business where we provide a free service to help businesses save time and money.
Is this a consultancy role? Yes, this is an advisory role.
Is it cold calling? No, all clients are pre validated referrals, introductions or in-bound enquiries.
Is it a one-off sale? No, it's based on repeat business when your client's contracts renew.
Is it reoccurring income? Yes, our renewal retention rate is over 90%.
Can I earn £100K per year? Yes, as income is recurring, it increases year on year, making this a franchisee that creates compound income.
Why choose Utilitrack?
Our unique introducer model and sophisticated software allows you to grow your business through referrals and recommendations once you have exhausted your initial pool of contacts. This has enabled our top franchisee to achieve an uncapped annual income of more than £200,000.
Our growing portfolio of loyal customers has an aggregated annual spend of over 100 million pounds, which allows us to negotiate the most competitive prices for our customers. With more than 30 suppliers to choose from, we know only too well how confusing the energy market can be for business owners.
Most businesses don't have the time, or the expertise to ensure they're comparing like for like prices, when trying to renew their contract. Consequently, they can't avail themselves of the significant savings that could be made. This is where a Utilitrack franchisee steps in, takes away this headache, offers professional and impartial advice by obtaining a competitive deal for their business, saving them time and money.
Utilitrack Training
No experience is necessary, as our comprehensive training programme will ensure you will learn every aspect of running a successful Utilitrack franchise. There's also ongoing broker support from our experienced management team and practical hands-on training will be given with each franchisee's own clients once their business is launched.
The Investment
There are 2 franchise options:
Broker franchise

£9,995 +VAT

, currently discounted to £4,995 +VAT.

Business Development franchise £19,995 + VAT.
With both options you can build a very profitable home-based business to suit your income and lifestyle goals. But because everyone's goals are different, we offer a scalable and flexible structure that enables you to build the size of business you want. Therefore, for those who want to build a team, they can achieve a higher income than they could from working alone.
Government backed unsecured funding is available, subject to status.
So, if you're looking for a successful franchise with:

A strong established brand,

A proven business model,

The ability to work from home,

No more daily commute,

No industry experience necessary,

Flexible working to suit your lifestyle,

Multiple income streams,

A solution for creating long term residual income,

A strong resale value,

Fully comprehensive training and support,

Backing of a professional and experienced team…
Then take your first step in changing your lifestyle by getting in touch today.
What Happens Next?
Don't worry, when you give us your details, there's no hard sell as you'll just be getting to know us a bit more. You'll be contacted very soon by one of our colleagues who'll be able to answer any questions and will help you decide if a Utilitrack franchise could be right for you. 
If you're still interested, they will email you an information pack and perhaps invite you to attend a discovery meeting. Rest assured, we treat our prospective franchisees the same way we treat our clients – no pressure, straight answers, and a genuine desire to help. We look forward to hearing from you shortly.