Waves Franchise
£50,000 Minimum Investment
Investment Info:
£65,000 + VAT for a new hand car wash business
Franchise Description :
Waves, an exciting new car wash franchise opportunity with full training, ongoing support and attractive return on investment.
Finance:
Partial funding available
Contact Name:
Alessio Colombo

Discover the future of car wash
Established for more than 13 years, we supply hand car wash and valeting services to supermarkets, property owners, retailers and car park operators from nearly 300 locations across the UK.
We are now the n#1 car wash franchise, provider for two of the biggest retailers in the UK:


Since we opened our first car wash in 2006, we have grown at an exceptional rate and thanks to our forward-thinking approach and successful franchise formula we continue to expand. We are actively seeking new franchisees to become part of our success story.
Here's a summary of your investment with Waves, an investment into the future of car wash:
As for any retail service business, the customer base is the main factor for success. With thousands of customers visiting our landlord car parks daily, you are provided with uncapped growth potential.
The success of your business will depend on how well it is marketed and run and if you have the commitment and drive to run the business using the tools and expertise we share with you then the return on investment is yours to maximise.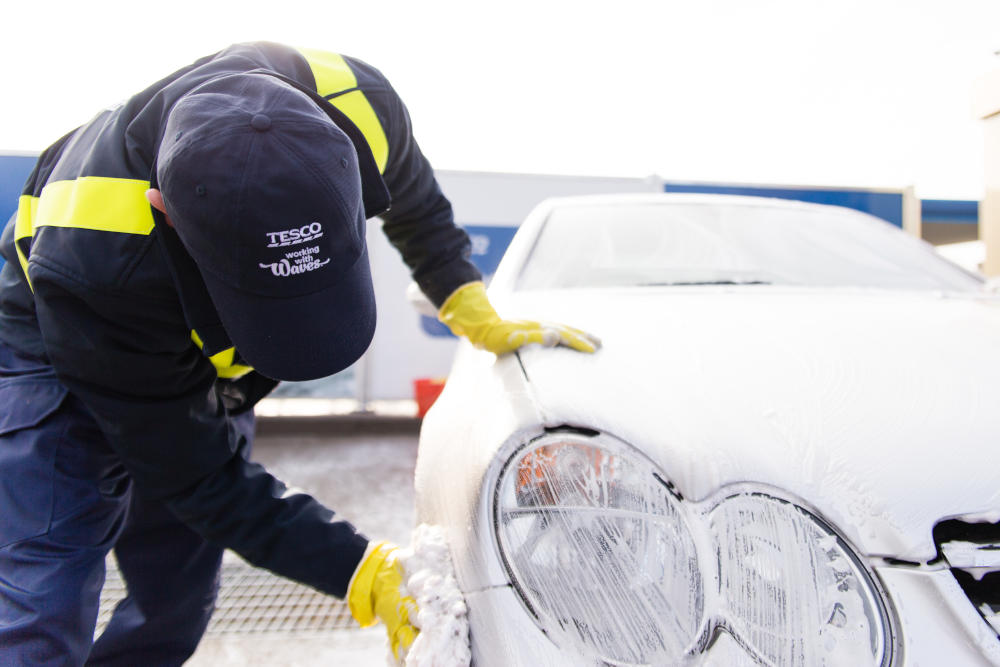 We have worked with Waves since December 2015 and have three sites between us; we used to have an independent car wash but it was the end of the contract and so we decided to get a Waves car wash. Waves support us in any situation; when we opened a new site, Waves was involved to help us to get new and happy customers, they have trained our managers to a very good, professional standard and any time we need something from them, Waves help us in anything we need
There are over 35m vehicles in UK
£1bl / year spent on car washes each year
Fast growing trend of "wash while you shop"
The investment into a franchise for a new hand car wash starts from £65,000 + VAT. This includes the franchise fee and the full site build and set-up including training, launch marketing and a fully equipped valeting centre. You will also need working capital to set up your business, including monthly franchise fees and ongoing costs.
We currently have limited opportunities available from £25,000 + VAT where we have an existing business for sale.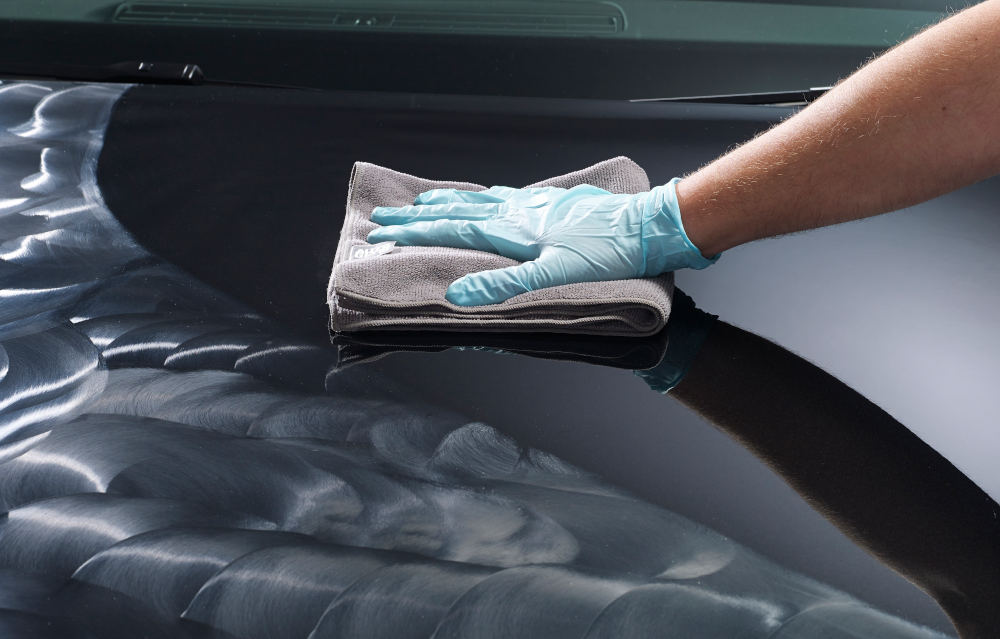 Secure your future and start your success story with Waves today – the future of car wash 
White Collar Franchises
White collar franchises are a leading sector within franchise recruitment. White collar franchise opportunities are often an ideal choice for a franchise seeker wishing to own a business and work alongside other business professionals. These opportunities are usually business to business.
Many white collar franchise opportunities can be home based so the need and expense for office premises can be eliminated, although the level of investment will vary among franchises some have low start up costs.
With training and a highly developed business method for many, a white collar franchise can be an ideal turn key solution for a business profession or anyone wishing to enter the world of business.
Unsurprisingly many franchise seekers attracted to white collar have often risen through the ranks in management posts for large corporations and may find themselves in a redundancy situation or perhaps decide to take early retirement and wish to take control of their lives, income and use the valuable business experience they have gained through their careers.
There are a vast scope of different types of businesses that fall under this genre these include business coaching and mentoring, consultancy, recruitment, cost reduction, accountancy and finance.
Browse more white collar franchises below
Management Franchises
Management Franchises remain to top choice amongst white collar franchise seekers. With business consultancy services estimated to be worth £7bn to the UK economy. Many companies chose to employ franchised business consultants in order to reduce costs and improve their businesses operations.
This can be both enjoyable and a lucrative area of business. Working as a management consultant is considered by many to be a professional role, if you have a passion for business and are brimming with enthusiasm, the training programmes that many management franchise can provide you with the right skills, techniques and on-going support required for you to operate your franchise.
A management franchise can also offer a good life work balance, with consultancy hours mainly being set around traditional office hours, a management franchise could be the solution for more leisure time and is ideal for people who enjoy business and have a desire to inspire other local businesses to thrive.
Browse More Management Franchises Below
Home Based Franchises
Home based franchises, a business run from home have steadily risen over recent years, why? Home based franchises offer many opportunities, some of the include;
More family friendly
Better work & home life balance
Increased earning potential, work when you want and potentially outside usual business hours
Reduced child care costs
Reduced overheads, less travel time, fuel and travelling expenses
Home based franchises have also steadily grown. Many so called white collar franchises are home based and include areas such as business consultancy, accountancy and bookkeeping, business training and coaching and internet businesses. In addition to these white collar home based franchises there has also been a steady rise is so called "Mumpreneurs", mums that instead of seeking full or part-time employment around family life decide to set-up their own business on their own or via a home based franchise. Some of the businesses popular with Mumpreneurs include;
Child care
Childrens fitness such as football, swimming, dancing
Beauty including hair & nail salons, tanning
Fitness
Cosmetics
Home based franchises can provide such great flexibility for men and women along with improved technology are surely set to continue to rise in the UK and therefore could provide a great opportunity for anyone seeking greater flexibility and a work life balance. That said always find out everything about the investment and business and seek professional advice before any investment.
Browse More Home Based / Stay at Home Franchises Below