Ready

to challenge yourself? 
The continually growing demand for room lets represent a huge business opportunity. Earn £100,000 up to £250,000 and more without needing to own property, ROOMS® offer fast growth opportunities with low investment in a highly rewarding industry.  
ROOMS® are offering the opportunity to join our franchise and become part of our fast growing network in property & lettings management in HMO's with our successful, recognised and respected brand. We provide a comprehensive training programme, continuous ongoing one to-one support and professional advice from our tried and tested  support team.  
We are seeking highly ambitious individuals who value the opportunity  to come into a business network where the only limit is their own drive. As a property and lettings management business this is a people business and good communication skills and a love of property will make it an enjoyable and satisfying one.  
With ownership of your own business also comes responsibility which  can be tough sometimes, but equally rewarding. This business does not  suit everyone, but If you think that the following paragraphs describe you and would suit your working style then a ROOMS® franchise warrants a closer look. 
About ROOMS® 
Founded in 2013, ROOMS® is the creation of Gary Winter and Iain  English, who between them have a wealth of experience in property  investment and management. With a combined experience of over 40  years in the industry, they are committed to maintaining a hands on and  down to earth approach to the business, bringing with them a wealth of  knowledge, experience and business acumen. 

ROOMS® is the first national franchise network to specialise solely in the management of shared accommodation. Houses in multiple  occupation (HMO's) represent a very different set of business  requirements from that of a typical letting agent, but generate rental  yields as much as three times higher than that of single let properties.  
ROOMS® is committed to excellence and promoting excellence  throughout its franchise network through its training and coaching  program and implementation of technology. The values we look for from  team members are commitment to the continued growth and success  of our brand, along with a personal drive and determination to achieve  within the business.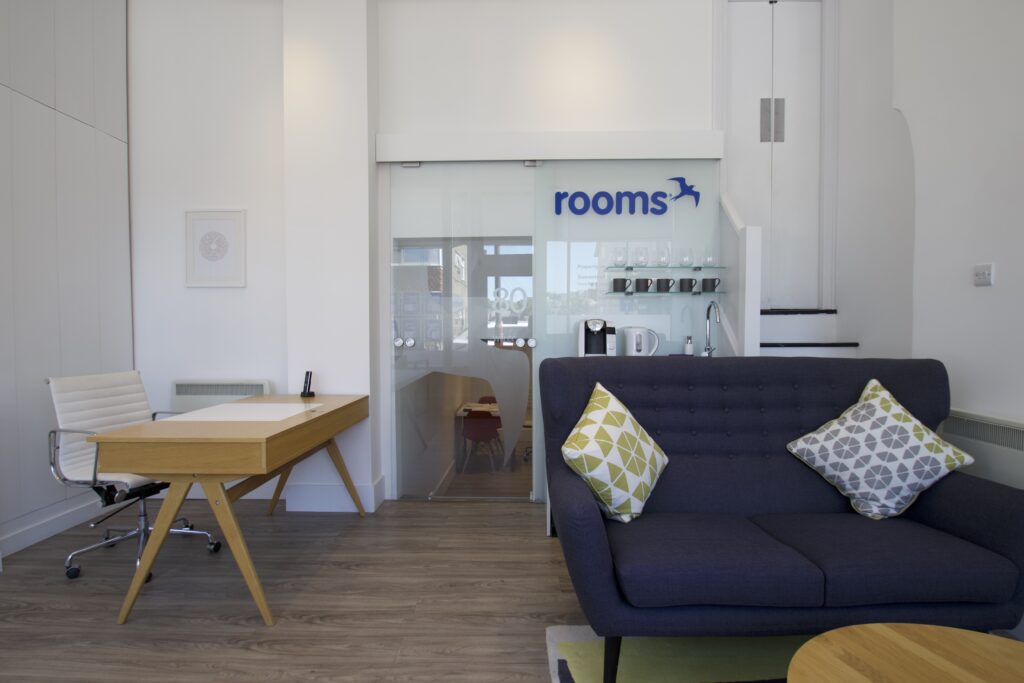 Our core brand values at ROOMS® 

Commitment to creating and sustaining value in all business relationships on both sides of the deal 

Setting and maintaining high standards in property & lettings management and excellence in customer service 

Professionalism which combines honesty, trustworthiness and a positive attitude 
Training & Support – for life 
ROOMS® are committed to providing comprehensive training and support for our franchise partners. Our franchise partners have joined us from a wealth of different industries and backgrounds. No matter your experience, if these are your first steps into the property world or in running a business, we provide a tailored service to meet your requirements. In addition to training, you will also receive life-long one to one coaching, designed to meet your goals and business development targets.  
Our training objectives 

Ensure franchise partners are fully trained in the methods and processes of running a ROOMS® business from the outset

Stay abreast of changes in compliance requirements, and best practice 

Continue to take advantage of available software applications to increase efficiency 

Benefit from new opportunities through multi-channel marketing and social media 
Franchise Features 

Multiple unique selling points – the ace cards in new business development 

A strong brand 

Proven marketing & sales campaigns to ensure growth from the  outset 

A brand with an ambitious vision offering a lot of potential for  individual franchise partners 

Opportunity to gain market share in an exciting and growing  market 

Work with experienced business people who are hands on,  business realists 

Harness your drive with training & life-long coaching
E

xcellent application of software for increased efficiency

The most exciting property franchise business in the last decade (in our opinion) 
Capital investment 
Our franchise fee is £18,500 
As we are an established and successful franchise we have preferential  financing available (subject to status) from several high street banks.
Monthly fees 
You will pay 4% of your monthly turnover for all the support provided by ROOMS®, You will also pay 1% of your turnover per month in to a National Marketing Fund. This collective fund gives our franchise owners buying  power enabling all of us to agree to bigger, bolder and better marketing  campaigns. 
Starting your own business is never easy, it does take hard work and  long hours to get things off the ground. Determination is the key, as well  as the ability to work strategically in the shorter term to achieve greater,  longer term gains. ROOMS® are committed to supporting you, from your  first steps as a franchise partner and to help you maximise your profits  as your business grows. Your monthly fee will reduce to reflect your  success and growth.