Turtle Tots is a proven, Award Winning Baby & Preschool Swimming School, with over 50 licensees across the UK, Ireland and Australia.
Whether in or out of the water, at Turtle Tots we are passionate about promoting water safety and learn to swim skills to every person possible.
Our aim is focussed on delivering a service that makes it easy and fun for parents, carers and their children to enjoy the water together, whilst working to improve skills and awareness that will help reduce the number of preventable deaths by drowning that happen every year.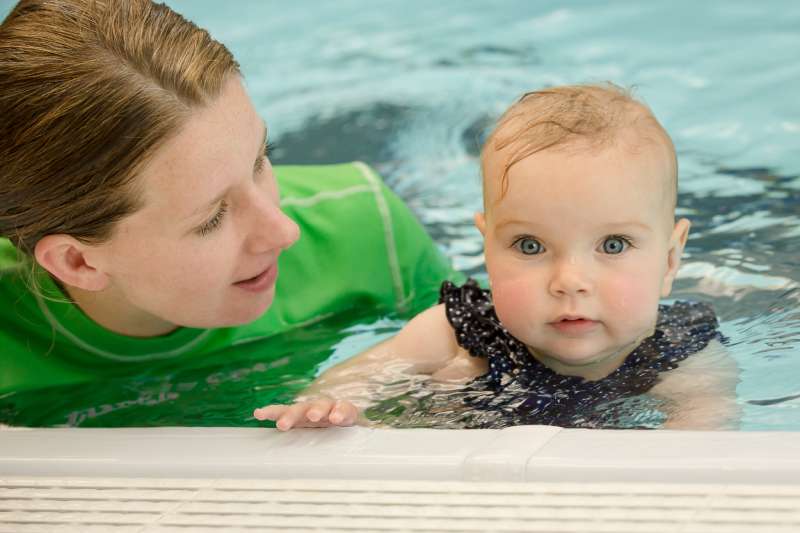 So, why become a Turtle Tots licensee?
A unique programme. The Turtle Tots programme begins with aqua-natal yoga for mums-to-be and continues with progressive baby and toddler swimming classes. We're specialists in these areas and are continually developing our programme in line with the latest research.
A winning combination of running your own business, with support. Starting any business is challenging. Buying a license means you are investing in a market leading programme and business model, with less risk and the support of a dedicated team at Turtle Towers.
Flexible working hours. We don't pretend that launching and growing a Turtle Tots business isn't challenging and hard work, however running your own business has huge benefits too. Licensees enjoy flexible working hours, that work perfectly around their busy family lives.
There's no limit to your success! Our scalable model allows you to achieve your vision and grow your business to achieve the earnings and lifestyle you want.
Huge market potential. Although baby swimming has been around for many years, it is only in the last 10 to 15 years that its popularity has grown to the extent that it is now a mainstream activity. And of course, swimming is a life skill that every parent wants their child to learn. Recently, the STA reported that 82% of the swim schools said they had seen a "significant" rise over the last five years in the number of babies (youngsters aged two and under) they teach weekly. And there was no sign of the growth wavering.
A trusted distinctive brand. Over 50,000 customers have attended Turtle Tots classes since we launched in 2011.
Multiple revenue streams – each licensee has three core revenue streams. In addition to classes, licensees have an expanding range of gorgeous Turtle Tots swimwear and merchandise to sell to customers, and also hold regular photo shoots for the children and parents.
Group buying power – licensees benefit from the combined buying power of the Turtle Tots network, which keeps many of their costs as low as possible, and are also able to work with other licensees to share advertising and marketing costs where appropriate.
Unparallelled ongoing business support – A dedicated Business Development Manager to support you and ensure your business succeeds; plus a team at Turtle Towers which has expertise in every aspect of your growing business, including photography, merchandise and aquatics. Your success is our success.
Development Days – the name for our annual licensee conference, and the most important date in every licensee's calendar. A great opportunity to connect with other licensees, share your experiences and attend the organised workshops, training and more; all aimed at helping you run and grow your business effectively and profitably.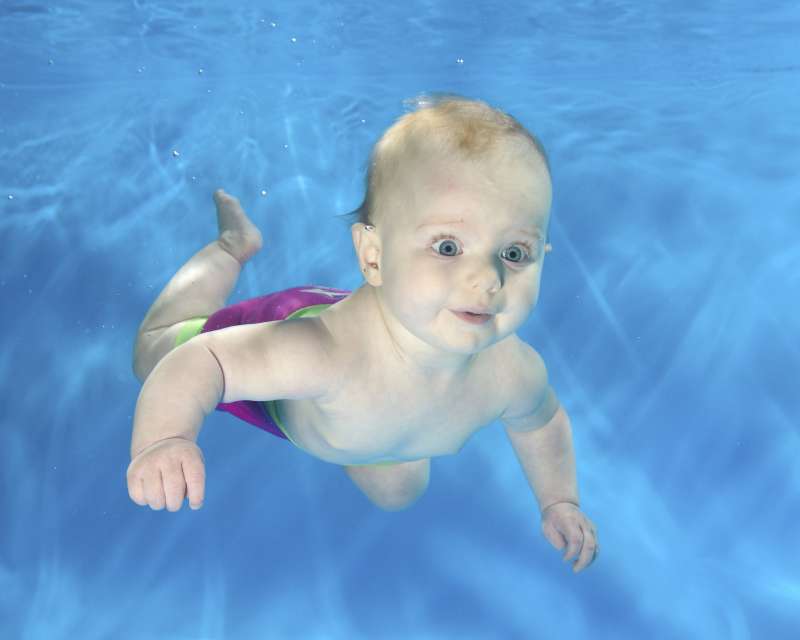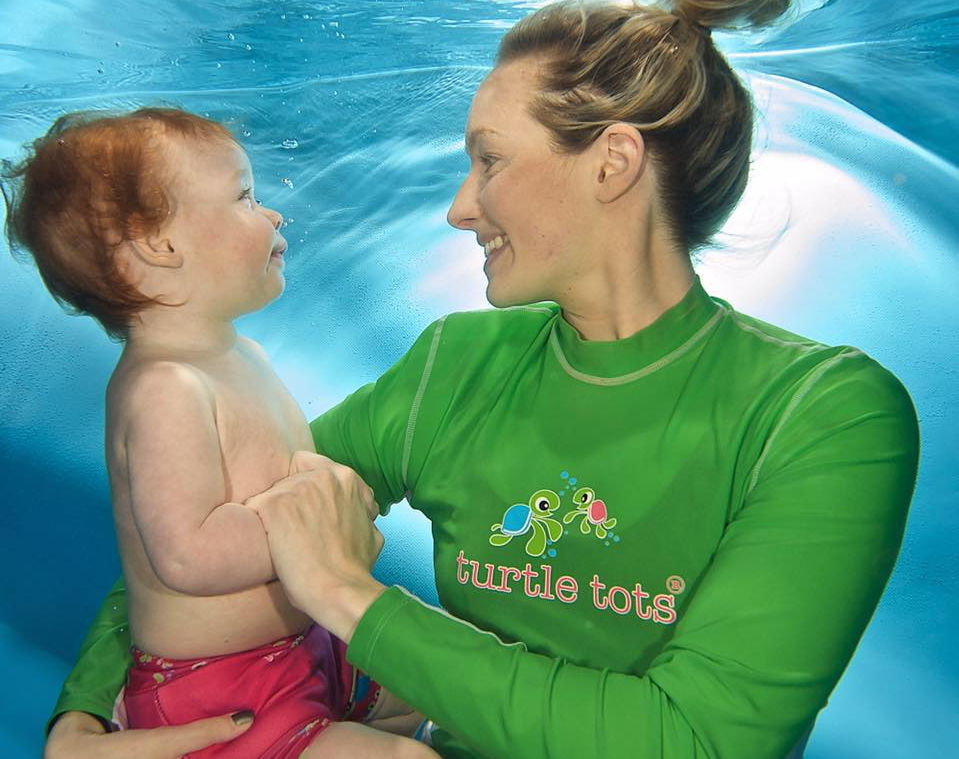 The initial license fee is £13,000 plus VAT for one territory, or £16,950 plus VAT for two adjoining territories. Beyond this, additional territories you want to add are just £6,500 plus VAT.
Exclusive territory – the license permits you to use the Turtle Tots brand, subject to our brand guidelines, within a post-coded territory.
Operations documents – An online library of best practise documents, artwork and videos; everything you need to run your Turtle Tots business.
Specialist and progressive teaching plans – our bespoke Turtle Tots teaching plans and schemes of work, which ensure consistency and quality for all Turtle Tots customers.
World class comprehensive Turtle Tots aquatic training – Ten days intensive training, including shadowing classes, a boot-camp style residential course, and teaching assessed lessons, so that your classes will all have the Turtle Tots magic!
Specialist aqua yoga training – A four-day bespoke Turtle Tums course to qualify licensees to teach our aqua-yoga classes.
Practical business training – Two days initial hands-on business training at Turtle Towers in Bristol, spending time with every member of the Turtle Towers team to learn about each area of your Turtle Tots business.
Technology – online training to use "Bubble", our bespoke business management system, which allows customers to book and re-book classes online, and you to run your business as effectively and seamlessly as possible.
Website – a mini-site on our website, with a bespoke URL, to allow customers to find you quickly and easily.
Supplies – a comprehensive pack of personalised stationery and marketing materials, branded clothing and teaching equipment.
Merchandise – an initial supply of £1,000 of Turtle Tots branded swimwear for you to sell to your customers, worth around £2,000 in revenue.
Online Advertising – the setup of a Google Adwords account with three months of advertising spend to make it easier for your new customers to find you online.
Ongoing support from our dedicated Business Development Manager, and the entire team at Turtle Towers.
I'd advise others to take the plunge. I have more job satisfaction than I could have ever imagined. I manage my own time, and have managed to spend much more precious time with my son Rory than I would every have achieved working in the city.
You'll have an enormous amount of fun working alongside a team of like-minded and supportive licensees. You can choose your own hours and of course, teaching swimming is officially the best job in the world!
The initial license fee starts at £13,000 + VAT with a 7.5% monthly royalty fee, and even in your first year you can reasonably expect to earn £20,000+ and be spending 5-7 hours a week in the pool having fun helping your little ones gain their water confidence.
With hard work, motivation and our support, it's possible to earn far more. Established businesses can turn over more than £300,000 and with earnings of £60,000+ for licensees.