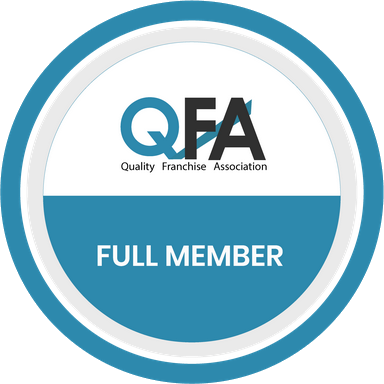 Concept Building Solutions
£32,995 + VAT
Franchise Description :
The longest established Property Insurance Claims Management franchise network in the UK with lucrative earning potential in excess of £100k per year. Franchisees project manage a wide range of claims and property reinstatements.
Finance:
Yes, through a third party
Contact Name:
Nathan Mayhew
Concept Building Solutions are seeking a variety of motivated individuals from any background to start their own project management business using a proven franchise business model.
SO WHAT SETS CONCEPT APART FROM THE CROWD?
Concept Building Solutions is a claims management company, specialising in insurance claims and reinstatement property repairs. Concept project manage all works from start to finish, making things less stressful for customers. Concept helps individuals and businesses to restore their homes and premises when disaster strikes, our mission statement is:
'To best serve policyholders in their time of need through exemplary customer service and high quality workmanship'.
Concept handles thousands of insurance claims, first assessing property damage and then preparing a work schedule and quotation. Concept then negotiates and settles the claim with the policy holder's insurance company or appointed loss adjustor. Each Concept Claims Manager typically uses a local contractor base to carry out all property repair works.
Concept Building Solutions has become the leading specialist in the industry providing an end to end solution for the management of full disaster recovery programmes and national building repair and installation solutions.
THE CONCEPT BUILDING SOLUTIONS FRANCHISE OPPORTUNITY
With Concept, you will benefit from:
The Concept Building Solutions franchise price is:
£32,995 + VAT (complete turnkey package contents available)
The total investment can often be funded through various bank franchise loans and overdraft facilities and low cost, unsecured new start loans schemes.
Due to continued success in acquiring new business, leading claims management company Concept Building Solutions now need to recruit professional, focused partners quickly for theupcoming months.
Do I need relevant experience in the sector? No, because Concept Building Solutions provides an intense training programme and ongoing support to help you to successfully establish your business. All you need is the drive and enthusiasm for growing a successful business and making high returns.
Do I need to know how to run a business? No, because you are "in business for yourself but not by yourself", we will provide comprehensive training covering all aspects of running your business.
We are looking for enthusiastic, motivated individuals with the ability to project manage and develop professional relationships.
White Collar Franchises
White collar franchises are a leading sector within franchise recruitment. White collar franchise opportunities are often an ideal choice for a franchise seeker wishing to own a business and work alongside other business professionals. These opportunities are usually business to business.
Many white collar franchise opportunities can be home based so the need and expense for office premises can be eliminated, although the level of investment will vary among franchises some have low start up costs.
With training and a highly developed business method for many, a white collar franchise can be an ideal turn key solution for a business profession or anyone wishing to enter the world of business.
Unsurprisingly many franchise seekers attracted to white collar have often risen through the ranks in management posts for large corporations and may find themselves in a redundancy situation or perhaps decide to take early retirement and wish to take control of their lives, income and use the valuable business experience they have gained through their careers.
There are a vast scope of different types of businesses that fall under this genre these include business coaching and mentoring, consultancy, recruitment, cost reduction, accountancy and finance.
Browse more white collar franchises below
Home Improvement Franchises
The UK DIY market alone was forecast to be worth over £8.3bn in 2017 so the home improvement market in the UK is a huge opportunity for anyone interested in the sector.
So what sort of home improvement franchises are available? Some of the different types of home improvement franchises include;
Granite worktops and other granite sheets for kitchen and bathroom renovations
Locksmith franchises
Guttering & roofing
Disaster recover, fire, flood etc
Drive way construction and cleaning
As more and more pressure is put on governments and local authority to build more new homes this will no doubt increase demand for the above for both the new home build market and ongoing for renovation and repair works. Many people seeking this sort of opportunity may already have a trade and industry experience and wish to work for themselves but with the backing of a franchise brand to help with new business generation and any existing contractual business locally but all franchises usually offer full training and support so dependant on the home improvement franchise this could be a way for someone to change direction.
As with any business opportunity or business purchase you need to take professional advice and carry out due diligence before you invest.
Browse More Home Improvement Franchises Below