About Brockwell Dog Walking
The Brockwell Dog Walking franchise is part of the Brockwell Gundogs brand, founded by Ian Teeder who has over 30 years of experience in training gundogs at his 300 acre training site in County Durham.
With over 8,000 followers on Facebook, Ian is known across the UK for his successful business in gundog training.
The Brockwell Dog Walking franchise is an easy to start business model which is in growing demand across the UK. Coupled with low overheads and low investment, the Brockwell Dog Walking franchise is an opportunity for you to follow in Ian's footsteps and grow a successful Dog Walking business which you can be proud of.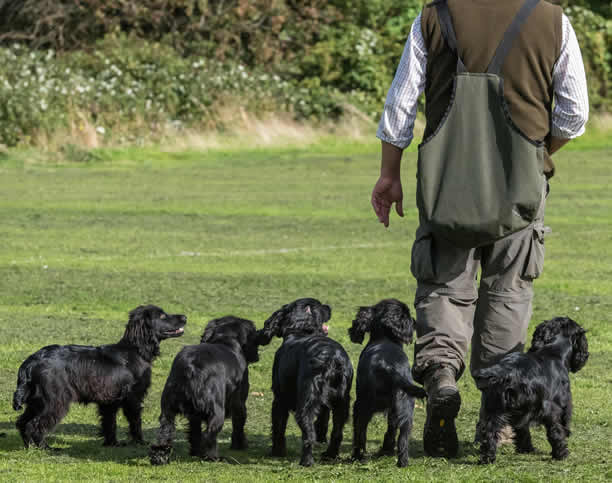 Benefits of a Brockwell Franchise
With a Brockwell Dog Walking franchise, you'll become part of a recognised and successful brand. For the franchise investment of just £4,500, you'll receive everything you need to get of to a flying start, including:
With the training, support and experience of an established business behind you and our proven business formula, you have the potential to earn a substantial income.
Your earnings will depend on your own dedication and work ethic, however we are confident that this is a highly profitable opportunity if you follow our business model.
If you like what you've read so far, and would like to find out more about the Brockwell Dog Walking franchise opportunity, please make an enquiry below. We'll send you more information by email along with our franchise prospectus so that you can make an informed decision as to whether you feel this is the right opportunity for you.