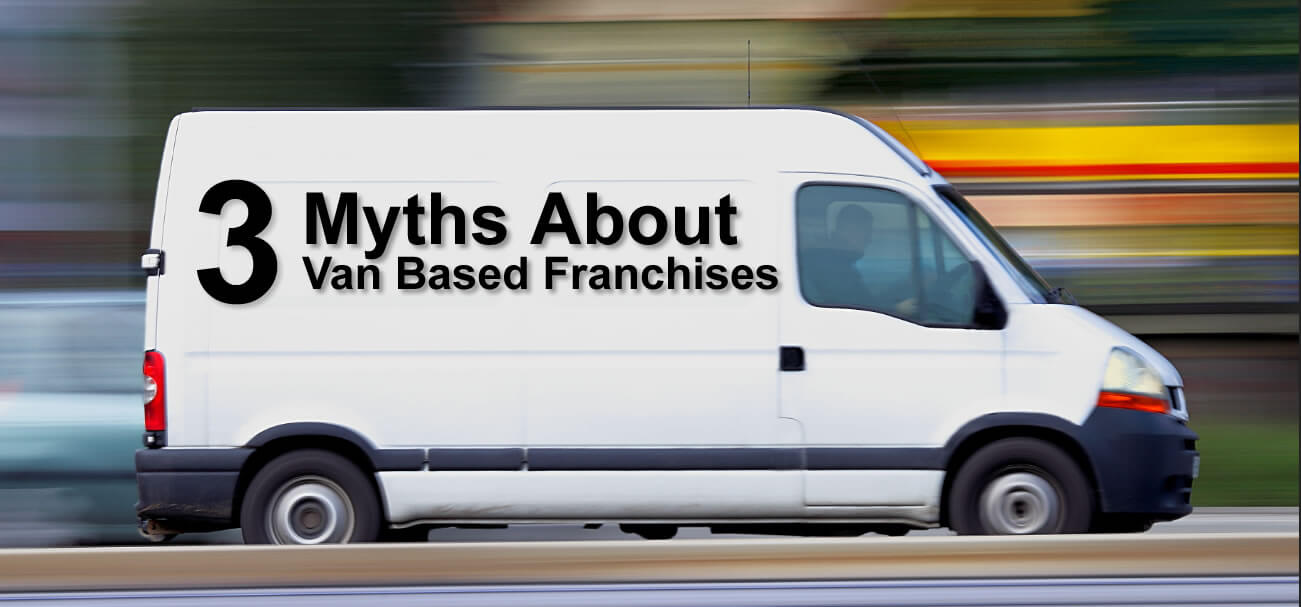 3 common myths about van-based franchises
Running a van based franchise can be an exciting opportunity for anyone looking to run their own business, but there are a number of myths and untruths associated with becoming a van franchisee that need to be dispelled first.
Being a van franchisee is lonely
Van franchisees up and down the country claim that one of the best things about running a van franchise is meeting different people from all walks of life every single day as you drive from client to client. You also become part of a wider team when you become a franchisee and your franchisor will likely set up national and regional events for you all to meet and socialise with each other during training. If you'd rather work alone, that's up to you, but there is a whole community of van franchisees that can offer you support if you need it.
There's no room for growth
A van franchise is similar to any other franchise in that you are only held back by your own ambition. Most van franchise opportunities are set up to be owner-operated, to begin with, but most have scope for growth and expansion via a multi-van model. If you wish to expand your business, you can buy a second van and hire someone to drive it for you within the same territory. You could also invest in another territory if desired and run it with the help of an assistant.
They're expensive to run
The initial cost of becoming a van franchisee will obviously include your vehicle, but in order to keep costs at a minimum, choose a franchise that has an established support process to assist with your vehicle purchase.
As a van franchisee, you'll benefit from low running costs and low overheads from the get-go. When you first set up your business, you'll begin as an owner-operator so you won't be subject to any costs for hiring staff. You also won't have to worry about any rates and rent associated with a retail unit or office space, which means you can achieve a higher profit margin as soon as your business gets off the ground.
If you're interested in buying a franchise, take a look around the Franchise UK website today.