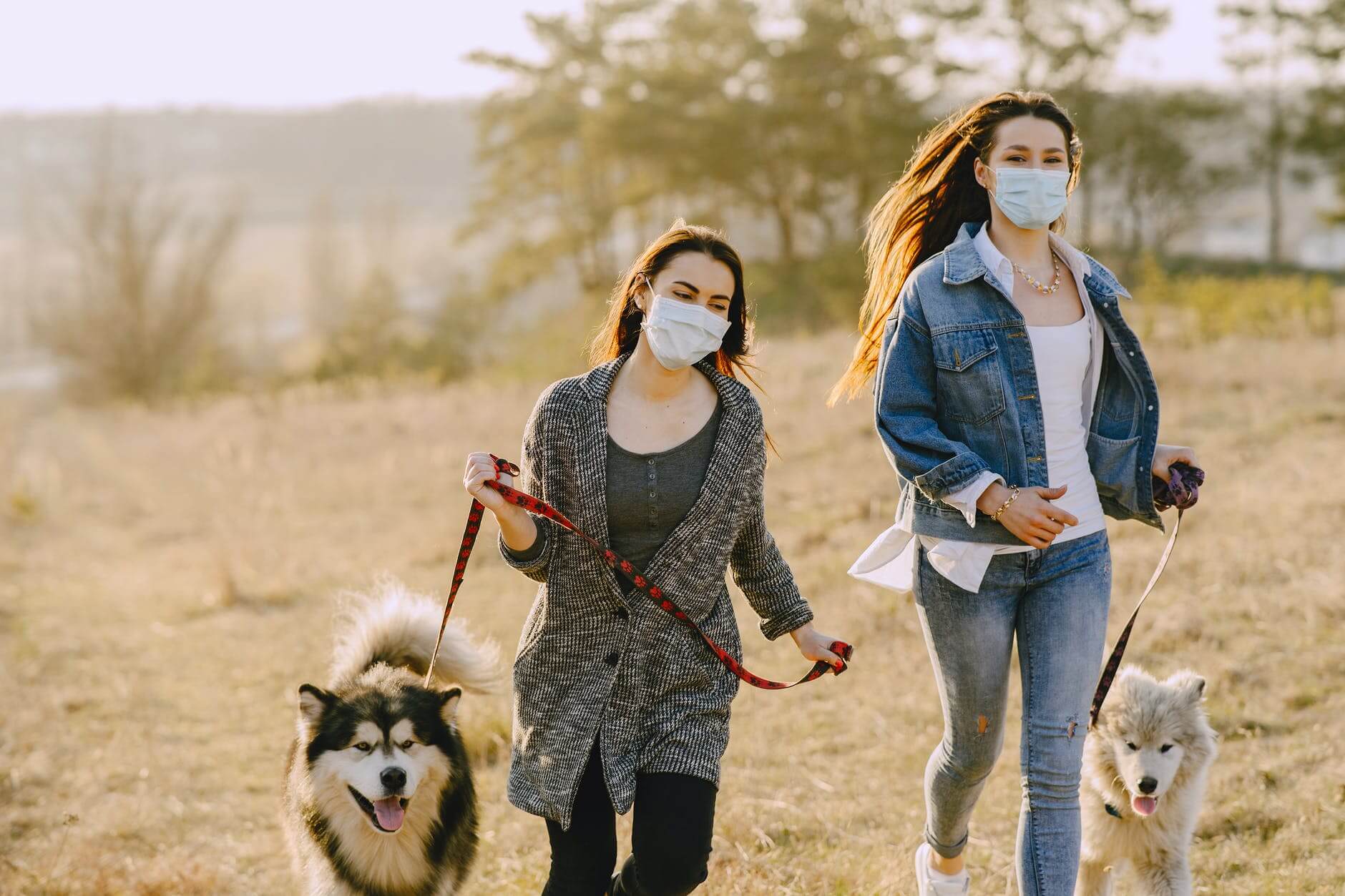 6 successful dog care pet franchises to get your paws into
If you're looking for a new franchise opportunity, pet franchises are definitely worth exploring. Unlike retail and travel and leisure, pet care has not been affected much by social distancing. In fact, recent news stories have reported that pet ownership is actually going up in some areas and there has been a rise in the number of people trying to adopt dogs and cats since the start of the pandemic [source: Sky News].
Here are six of the best pet franchise opportunities for 2020.
Dog walking pet franchises
Walk My Dog
Launched in 2007, Walk My Dog set up its first branch in Cardiff, Wales, but it now has branches across the UK. In addition to dog walking and pet sitting, they also offer pet photography, insurance, pet taxi services and pet grooming. With a low minimum investment of £6,450.00 this is a very tempting franchise opportunity that has many benefits, including the opportunity to operate under a recognised brand name with a proven business model and comprehensive initial training that leads to a recognised qualification.
In addition to this, franchisees can reap the rewards of the current local and national marketing campaigns. And, to get you on your feet, the start-up package includes a branded website, uniform, branded stationery, vehicle graphics and more.
Playful Pups
Another great opportunity for animal lovers is the Playful Pups franchise. The company prides itself on offering a professional and reliable service for dog owners with busy lifestyles. Offering a group dog walking franchise, solo dog walking and home visits, this is a great franchise model for anyone wanting to start a local business, which allows for both freedom in terms of working hours and personal commitments, along with providing the security that comes with being part of an established brand.
Becoming a Playful Pups franchisee only requires a minimum investment of £3,450.00.
Dog training and grooming pet franchises
AA Dog Training
A respected provider of dog and puppy training courses, AA dog training offers group training courses as well as home visits and one-to-one sessions. A minimum investment of £5,000.00 is required and you will be provided with a comprehensive franchise package from The National Dog Training Academy that includes all the support and resources you need in order to be successful.
In addition to being able to set up as a dog trainer under this well-respected name, you will also benefit from tried-and-tested training programmes that have been carefully crafted and revised over the years.
Dial a Dog Wash
Fancy a slice of the fastest-growing mobile dog grooming business in the UK and Ireland? With a minimum investment of £14,449.00, you can get on board with the leading pet grooming business that already has over 150 franchises in the UK and Ireland. Benefits include ongoing in-house training, in addition to a full day of intensive marketing training to get you on your way. There are no royalty fees required either, instead, franchisees pay a monthly fixed management fee of £213 + vat.
In order to join, no previous experience is required, all you need is a van, which will undergo a full interior and exterior conversion to get it ready for action. Other benefits include business cards, leaflets, grooming kit, 12 months public liability insurance, a website and more.
Dog boarding pet franchises
Puppy Dog Hotel
Puppy Dog Hotel was set up by Karina Hearn in 2008, who realised the demand for home boarding for dogs, as an alternative to kennels. A fully licensed home boarding solution, the business has gone from strength to strength. Offering a home from home experience, all dogs are treated as part of the family, no matter if they're staying for one night or one month.
You can be part of the story with a minimum investment of £7,995.00. The head office is located in Chesire, but franchisees can be based anywhere in the UK. The opportunity is available to those who are able to house between one and three dogs in a home that has access to a private garden.
101 Friends
Another home boarding franchise, 101 Friends has been running for over 12 years and is one of the original licensed home boarding franchises. Serving dog owners across the whole of the UK, the model business model provides dog owners with carefully selected carers that live in homes nearby. The model is not only extremely convenient for all involved but it also enables the dogs to receive the highest level of care and consideration. The owner and their dog are always required to meet the carer prior to the stay and when it comes to repeat bookings, the company always try to match dogs with the same carer as previously. This is a low-cost franchise opportunity that requires an initial deposit of just £2,895.00. 
Take a look around the Franchise UK Pet Franchises directory to find your ideal pet franchise.