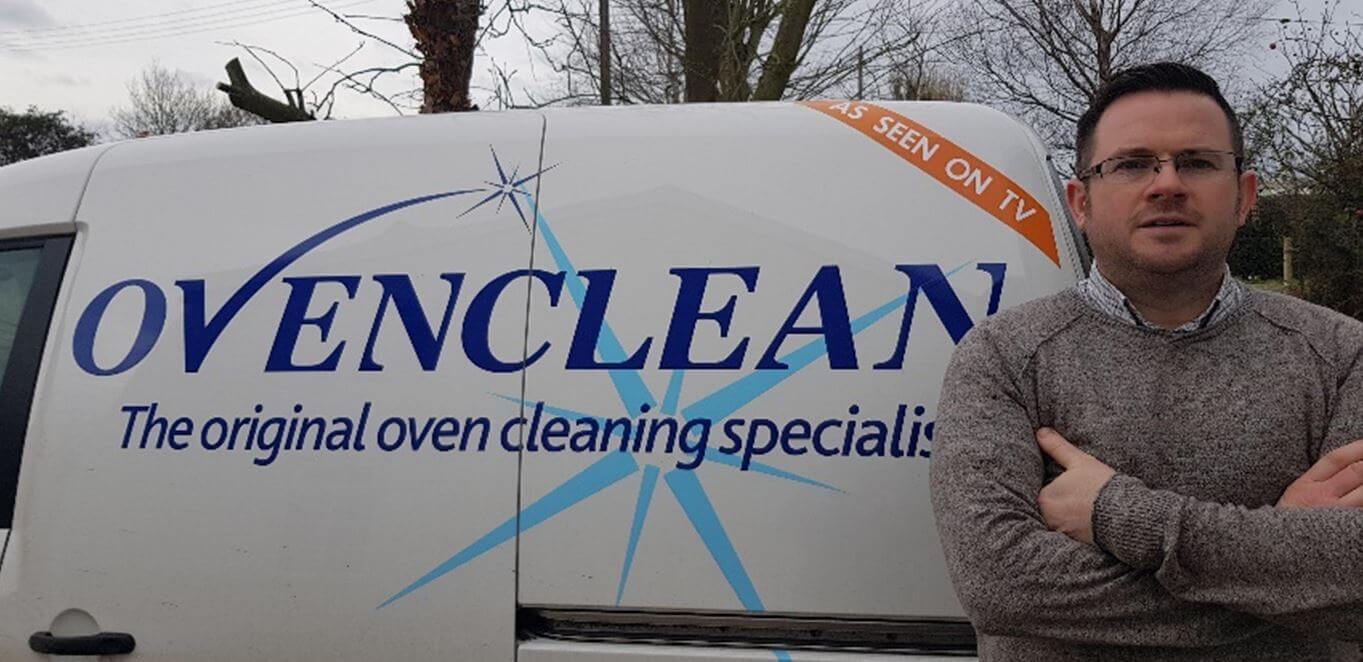 28th Feb 2019 ( Franchise UK ) – After 14 years with Ovenclean, the UK's leading professional oven cleaning specialist, franchisee John Dyer is selling up one half of his thriving business to his employee Richard, and is now on the hunt for a buyer for his other territory, which stretches from Norwich to Stowmarket!
Having spent 20 years in a senior logistics role, in 2004, John decided the time was right for a fresh challenge. John looked at various different franchises, across a variety of markets, but soon came to the conclusion that Ovenclean was the one for him.
"I was confident I could easily do the work, and the fact the service is a great customer pleaser with a nice repeat business model, was the icing on the cake!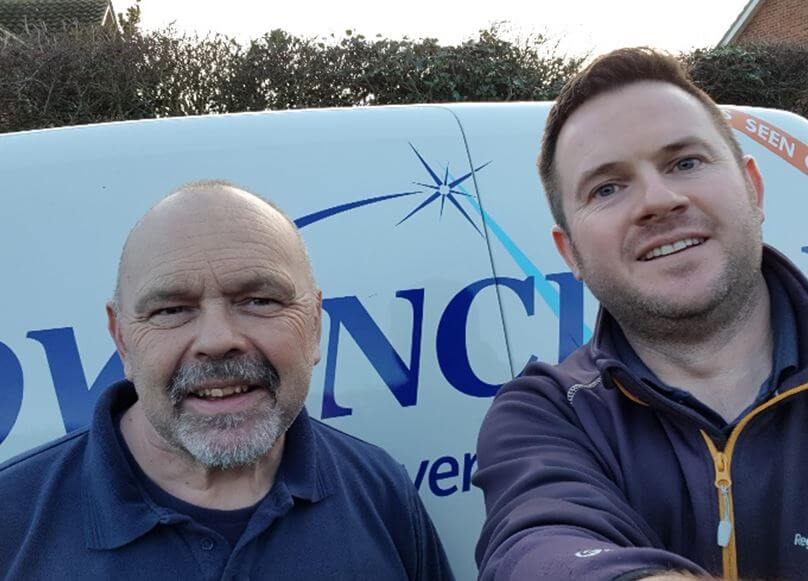 "I get to meet so many interesting people. I even have a few customers from the music industry and a very famous chef lives in my area, so no day is ever the same as there are always new people to meet."
Richard joined John 15 months ago, to help him service his second territory, so when John made the decision to sell, Richard was in the perfect position to be able to take it on.
"I've worked in engineering my whole life and simply wasn't enjoying it anymore. When the opportunity to join John came along, I jumped. It is totally different to anything I've done in the past, but I love it!" enthuses Richard.
"I don't want to blow my own trumpet, but customers are always delighted with the results I can achieve using the Ovenclean system. In fact, the best part about it is the customer satisfaction! I've never had a customer-facing role before, and rarely even got any recognition for my work, but now I get to put a smile on customer's faces everyday – you can't beat it!
"As you can imagine, John has grown a fantastic customer base over the years, and so I now also benefit from the database of contacts, not to mention brand awareness, that John has built up." Says Richard.
John is thrilled that Richard will be taking on this half of the business and wishes him the best of luck with his new venture. "My advice for Richard is simple; stay loyal to the brand, customers and above all yourself, and you will do well."
Ovenclean is the longest established and most successful domestic oven cleaning franchise in the UK, providing specialist oven cleaning services to a large, virtually untapped marketplace. Franchisees operate from professionally liveried vans and so benefit from low overheads and high flexibility. The top quality, powerful yet safe Ovenclean product range, exclusive to franchisees, effectively cleans ovens and hobs, Aga range cookers and barbecues, restoring them to pristine condition within a matter of a few hours.
John remains working on his other territory whilst also searching for another buyer and is looking forward to a well-deserved rest!
If you would like to find out more about the Ovenclean franchise opportunity, please Click Here or make an enquiry below.