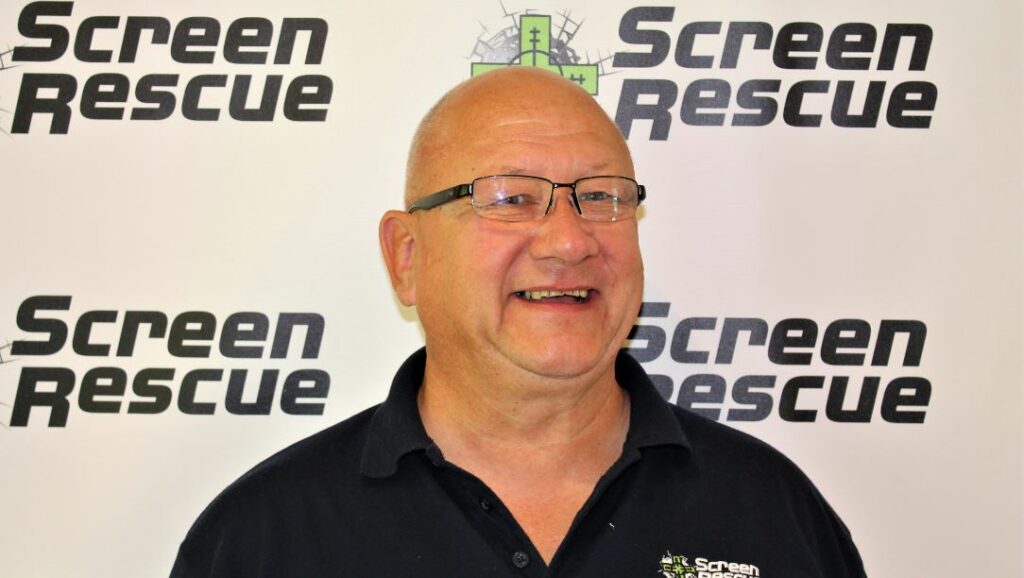 10 Minutes with Screen Rescue franchisee, Keith Harrison
Screen Rescue recently awarded the Hertfordshire territory of Stevenage and all 'SG' postcodes to a franchisee who has been chasing the dream of owning his own business for two decades. Keith Harrison, a former taxi driver for 30 years tells us more about the steps he took to get into business.
Why are you going into business now, at this chapter in your life?
After 30 years in my last role, I needed a new challenge and feel very comfortable within the motor industry – I've wanted to own my own business for years.
What attracted you to franchising and to the Screen Rescue franchise model?
I knew becoming a franchisee was a safer way to start a business and spent 15 months looking closely at a wide range of automotive franchises. I had many conversations with both franchisors and was always impressed by the level of detail and the openness of the information they disclosed.
I soon had a clear understanding of their vision, purpose and mission and shared their principles and values. Not only could I see myself fitting in with their short-term and long-term network goals, but it was reassuring to know I'd be getting their personal support, one-on-one, as a new franchisee.
Were there any challenges you had to face pre-launch?
Everything was in place to onboard back in March on what became National Lockdown Day!  Fortunately, Screen Rescue were able to deliver my bookkeeping training online and I was able to continue working for my previous employer during those strange months.
What support have you received from the franchisors?
From the start the training and support you get from both franchisors is second to none. On a one-to-one basis you receive all the training you need from technical repairs and sales training to accounts and cashflow management.  I see both franchisors regularly and find they're always helpful and motivational.
What are you looking forwards to achieving the most in your franchise?
I want to build a stable and profitable business and it's important to keep ahead of my business plan. And, like everyone, I want to earn a decent income! It's early days yet, but I'm delighted my new client numbers are already growing and my repeat business is increasing.
Finally, what would you say to those thinking about investing in a franchise?
When purchasing a franchise, make sure you have the back up and support of the franchisors and they have time to help you, because starting any business can be scary at first.  With Screen Rescue, I've received incredible support and guidance from the start.  I've never run a business, so it's exactly what I wanted.
If you would like to find out more about a franchise with Screen Rescue, view the Screen Rescue franchise profile today and take your next step to a successful future.