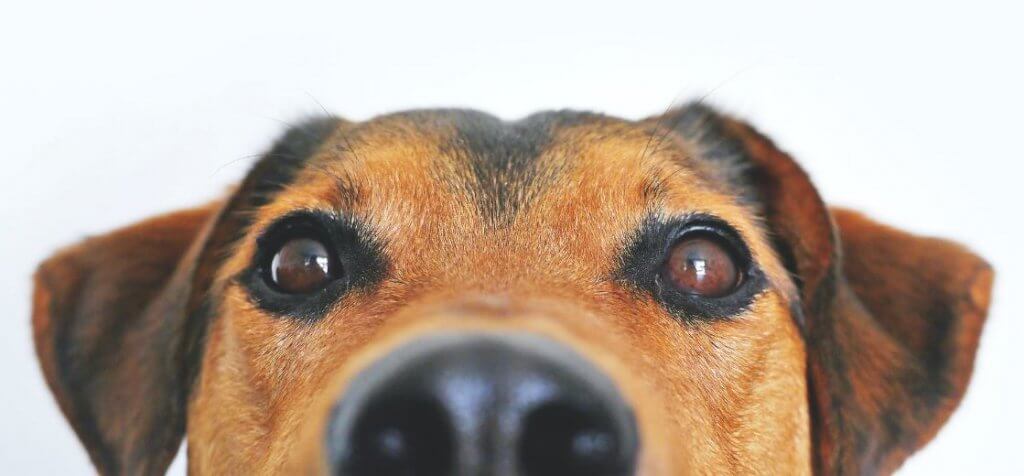 The pet franchise opportunities in 2020 you would be barking mad to miss
According to a survey by the Pet Food Manufacturers Association (PFMA) conducted in 2020, around twelve million households in the UK have a pet – that's 41 per cent of homes. It is clear, the market for pet services is huge, and if you want to start a business providing goods and services to pet owners, a pet franchise could be the right opportunity for you. However, it is important that you consider what type of business you want to run, and also, where the demand for services is in 2020. In this article, we look at some of the best pet franchise opportunities available in 2020.
Natural, organic and healthy pet products
The majority of pet owners care deeply about the well-being of their furry (or feathery) companion. As a result, there has been a notable rise in demand for healthy eating for pets and pet supplements.
Several franchises allow you to provide healthy and organic food for pets, packed full of vitamins and nutrients. From plant-based pet food to slimming mixed kibble, you can help people give their pets the lifestyle they deserve.
Furthermore, we are also noticing a rise in demand for pet shampoos, medicines and supplements made from organic components. Pets suffer many health and wellbeing issues in the same way that humans do, and there are a wide variety of pet-specific supplements, nutrients and products available to help. For example, a key trend for 2020 is collagen in pet products. Collagen is vital for maintaining elasticity and strength of bones, skin, hair and nails. As animals get older, much like humans, their ability to produce collagen depletes. Many pet businesses are beginning to market products that solve this problem, and as part of a pet food franchise, you could too.
Stay-at-home pet grooming
For many, taking their pet to the groomers can be a chore. With some appointments taking hours, it can interrupt a day and is highly inconvenient. This is where your franchise opportunity comes in. Mobile pet grooming is popular as it allows pet owners to get their pet professionally groomed from the comfort of their own home, or in a mobile pet salon – saving them time. It is also great for pets who may be anxious about going to the groomers. Furthermore, with COVID 19 affecting how dog groomers and salons can operate, mobile grooming is becoming an even more popular choice among dog owners. Mobile pet grooming can allow you to work flexibly, setting your own hours and you can even run the business part-time. Check out all stay at home franchises.
Premium pet products
Again, people want the best for their pets and for many, the ingredients typically used in pet food doesn't quite cut it. Premium pet food appeals to many owners as the ingredients are of better quality, providing their furry friends with an extravagant treat.
However, it is not just food that can be a 'luxury' pet item, but everything that pets might need has gotten an upgrade for 2020. Pet beds in particular are incredibly popular. From stylish dog sofas to cat teepees, pet beds and dens become part of your customer's home decor.
Pet products that are sustainable
Sustainability is now high on the list for many consumers – and when choosing pet products, priorities are no different. Many pet owners seek out pet businesses that are environmentally conscious and offer sustainable solutions. No matter what type of pet franchise you choose, it is possible to introduce elements of sustainability into your working practices, the services you offer and the products you choose.
As a pet franchise business owner, you should look at some of the key things we have mentioned previously such as offering organic, natural and healthy products for pets. You may also wish to ensure that the packaging these products come in is recycled, biodegradable or widely recyclable. Interestingly, some pet food manufacturers have started to create insect-based food for pets, which provides an eco-friendly but highly nutritious meal. Sustainability may be a passion for you too, and you can look to run your business in a way that is environmentally friendly. Perhaps you will be a 'paperless' business, work remotely or donate to environmental causes. No matter how you choose to implement sustainability in your business, the business case for doing so is clear.
Start your journey to owning a pet franchise business today. Browse franchise opportunities.
No matter whether you wish to be hands-on, washing, walking or watching your customer's pets, or whether you wish to provide the best in nutrition and technology, we can help. Many pet franchise opportunities require a small investment and can be done on a part-time basis or from home. Find the right opportunity for you, by browsing pet franchises at Franchise UK. If you can't find what you are looking for, we are happy to help. Get in contact with our team below and we will guide you.
2021 Update for pet franchises not to be missed
Pet franchises are still a trendy opportunity in 2021. The most popular franchises that have thrived during the pandemic have been more around the retail area of pet franchises. More good news for anyone looking to invest in a pet franchise for sale Even with the pandemic's ongoing challenges, the pet industry will still see a modest but steady continued growth, according to research by the AMA. If you are interested in investing in a pet franchise for sale, browse our list of pet franchise opportunities currently recruiting across the UK.