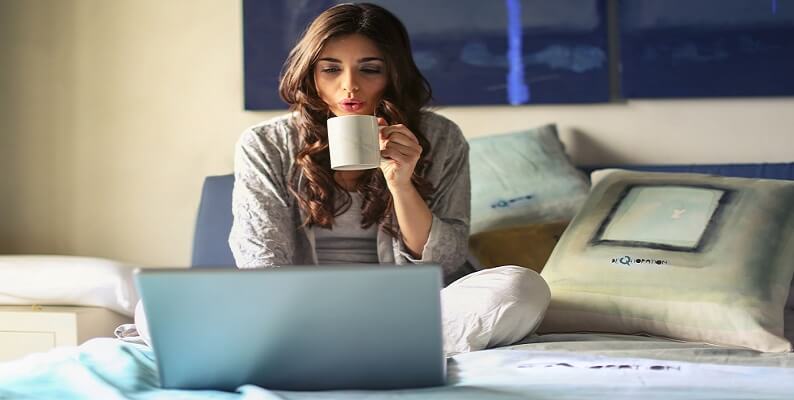 Home based franchise ideas
Home based working offers flexibility and a better work life balance, as well as the opportunity to start your franchise at a low cost. Whatever your motivations for starting a home based franchise, there are plenty of opportunities to consider, in this post, we run through some of the best home based franchise opportunities available through Franchise UK.
Computer franchises
One of the biggest drivers of home based working has naturally been the digital revolution. The internet, laptop computers and productivity software mean we can work from anywhere without any difficulty. It, therefore, makes perfect sense that the computer industry has some of the most attractive home based working franchise opportunities. For example, Techclean IT Equipment Cleaning an easily be operated as a home based franchise and as a result, franchisees benefit from very low operational costs which translate into excellent and sustainable margins. Browse Computer Franchises.
Part-time franchises
Another important advantage of home based franchises is that they often offer part-time franchisee positions. Many people choose to start a home based franchise because they have other commitments, and need to fit their working schedule around children or other dependants. The Zedcomms franchise provides the opportunity to start your own branded marketing agency serving local businesses in your area. You can work from home, and you have the opportunity to work part time or full time. Browse all Part Time Franchises.
Education franchises
What better way to run a business than to get your customers to come to you? With a home based education franchise, you will welcome students to your home or conduct lessons online to help them with their performance in whichever subjects you wish to teach.
If you will be hosting children in your home, you will need to make sure it is safe and a suitable learning environment. Typically, home based tutors will use a dining room as it allows them to spread resources and materials across a large table. However, some tutors create a dedicated learning space for their students. Although you are running a home based business, you will need to remind others in your home that you are 'at work'. Keeping young children and pets out of the way can be challenging, but it is essential to create the optimum environment for learning.
Tutortoo is a home based education franchise opportunity, with full training and ongoing support. Tutortoo will help you to deliver a blend of private tuition, courses, workshops and clubs across a broad range subjects. You will be offering an unrivalled service for your local community. Discover education franchises.
White collar franchises
White collar franchises also offer an excellent opportunity to work from home. You can start a consulting business helping others to meet their obligations, expand their knowledge or grow their business. Consulting opportunities vary, and you could work in computing, HR, estate agency, health and safety or the financial sector. Many white collar franchises allow franchisees to operate their business from home, welcoming clients to a dedicated space, or providing advice and support online.
Setting up a white collar franchise consultancy can be rewarding, as you will be offering expert advice to other business owners with the support of an experienced franchisor. 
Cleaning franchises
So long as you don't plan on carrying out the cleaning yourself, it can be very straightforward to operate a commercial or domestic cleaning franchise from the comfort of your own home. In many cleaning franchises, your job will be to hire professional and experienced cleaners to carry out work for your clients. one of the key benefits of running a cleaning business it that things always get dirty again, so you will have plenty of repeat business. Running your cleaning business from home means you will have minimal start up costs, so your business can start making a profit sooner. One such opportunity is with Dolly Char, a franchise offering straightforward business model to franchises. Dolly Char is a management franchise which means you will not do any cleaning yourself.
Your role in the business is to find clients and Sind those clients suitable home-helpers to meet their cleaning and other requirements.
This is an excellent opportunity for those looking to maintain a good work life balance. You will be able to choose your working hours, and earn a suitable income for your time investment. With Dolly char, you can work part-time allowing you to earn a bit of extra cash for a family holiday or to generate an excellent income for you and your family.
Ready to start a home based franchise? Browse all of our opportunities here on Franchise UK
We understand that many people want to work from home, so we have conveniently categorised all of the franchise opportunities that offer home working here. We are positive you will find the right home based franchise opportunity for you.