Franchise with Devernois
Do you dream of having your own Devernois shop?
The Devernois womens clothing Franchise Concept is a way for independent retailers and investors to become a part of the Devernois universe whilst honing their entrepreneurial skills and individual expertise.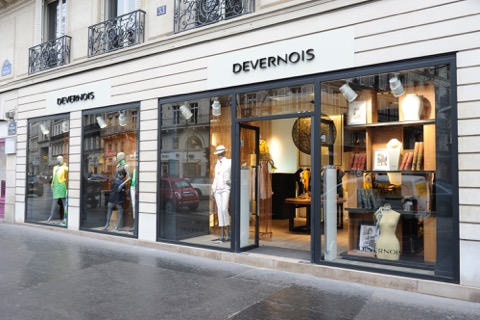 Become part of an international success
Devernois has grown considerably over the years and our aim is to expand even further. We already have a strong presence in our core markets in France and the world and expect to further strengthen our position here in The Uk and Ireland. We aim to accelerate our expansion organically via new shop openings.
The Franchise Concept and the spirit of Devernois
The Franchise Concept has proved very successful in our existing franchise network, with close cooperation between Devernois and our franchise partners being an important element of that success. The Devernois Franchise Concept is based on years of experience with a thriving retail business combined with the development of a successful brand.
A Devernois Franchise partner never stands alone
As franchisee at Devernois, you are free to draw on our extensive expertise in every aspect of running a good business – an essential element to the whole cooperation.
Key points of agreement between Devernois and its partners
Commercial package, including unique benefits to support the start-up and daily operation of the business
Commercial support such as budgeting, key performance indicator (KPI) management, procurement planning and selection
An extensive range of merchandising materials and support
Networking and best practice sharing with Devernois and other franchise partners
The fundamentals must be in order
The opening of a shop is meticulously planned, with extensive support provided by the Uk developer and head office in France in an effort to facilitate the process as much as possible for the partner. Prior to the shop opening, Devernois will be provided with a  detailed evaluation by the prospective franchisee, location and business plan in order to make sure that the future cooperation and direction will take its beginning in the right way.
Further information
For further information about the Devernois Franchise Concept, please call +44 1865587106 or simply fill out the contact form below: