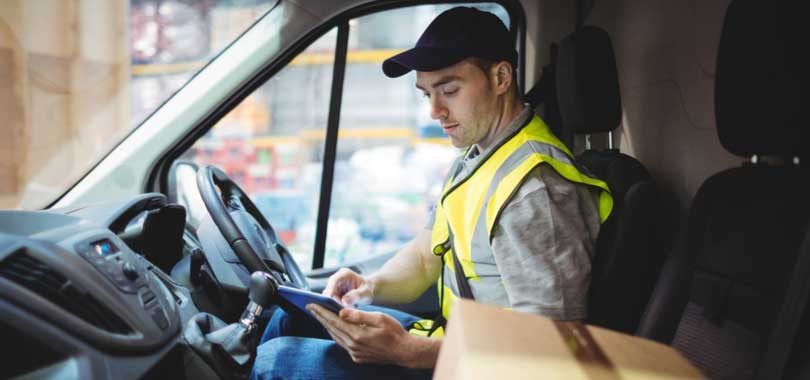 Why courier franchising is hot right now
In the UK in 2020, online retail sales were estimated to be around 26%. Experts predict that in 3 years this figure will be as high as 33%. That's one third of all sales being made via the internet.
The bulk of these purchases need some form of transport to the client. That's why parcel delivery franchises is a hot business right now and will continue to be into the future. There are several franchise opportunities available in this sector. So is it the right choice for you?
Delivery Franchises – A growing sector
It's not only online shopping that is causing the growth in this sector. In the current climate, with many people working from home, businesses need to transport documents and equipment from site to site. With lockdown restrictions in many areas, many consumers have no choice but to have day-to-day items delivered to them.
What is a courier franchise?
Home-based franchises come in many forms, and a courier one is an excellent option. There are two different types.
Depot based
For people with huge ambitions, a depot-based courier service could be the franchise opportunity you're looking for. All parcels originate there, and you'll have a fleet of vehicles and drivers at your disposal. Operations management and sales and marketing will be your primary focuses.
Vehicle based
The smaller one is where the franchisee owns their own vehicle and they or their driver distributes the items directly to the consumer. This is a stepping-stone into the world of courier business ownership.
Advantages of a courier franchise
With the market growing, if you have the funds, there are some significant benefits of franchising, especially in this area.
Brand name
You will own a franchise of a reputable courier company. Right away you have brand recognition and a loyal client base to get you started.
No experience necessary
One of the primary reasons many people decide to consider franchising is that in most cases, experience in the industry isn't required. They provide full training. You just need to be business-minded, willing to work hard, and prepared to follow instructions.
Low set-up costs
The British Franchise Association suggests that the average cost for setting up one is around £42,000. The better news is that you can establish a courier franchise from as little as £6,000. Naturally, a depot-based operation would start higher at around £20,000 to £30,000.
Support
Like any franchise, support is ongoing. The franchisors want you to succeed and will do everything in their power to ensure that happens. Help is usually only a phone call away.
What type of person does it take?
Franchising isn't for everyone. If you're a person who is ready to take control of their life and destiny, this could be the right opportunity. You need to be clear-focused, hungry to succeed and be initially able to work long hours – maybe even 24/7.
In time you can expand your business, employ others, and take a more supervisory role. Franchising is about long-term success. You must be willing to sacrifice now, to reap the benefits later.
Courier franchises available
Right now through Franchise UK, there are several excellent courier franchises available.
Transol Sameday
Transol Sameday is one of the most recognised courier companies in the UK and is expanding across Europe. This unique opportunity doesn't require you to drive the vehicles. You already get access to over 3,500 vehicles in their fleet.
Instead, your role is to source new business in your geographical area and grow your own team.
By working hard you could see an ROI of £75,000 in the first year and upwards of £200,000 at the end of the third year.
The Haulage Franchise
A completely different option is that offered by The Haulage Franchise. Developed with expansion in mind 3 years ago, this family-run entity wants you to see a return from day 1.
What started as a single person operation now covers all the UK. The services they offer include road, ocean and air freight and warehousing and storage.
A delivery service with a difference
Not all delivery services are about parcels and documents. Right now in the UK, food delivery is a giant business. With people remaining indoors, their only option is to have meals brought to their homes.
Local Eats
Well-known food delivery app Local Eats is looking for franchise operators all over the UK. For an initial investment of £5,000, you get access to their state-of-the-art software. Where this business is gaining momentum ahead of its competitors is that they target local restaurants and undercut the majors.
Your task will be to negotiate with restaurants in your neighbourhood to join the group and watch as sales grow. Recently, some current franchisees have processed 20,000 orders in their first 3 months.
Discover your ideal courier franchise at Franchise UK.