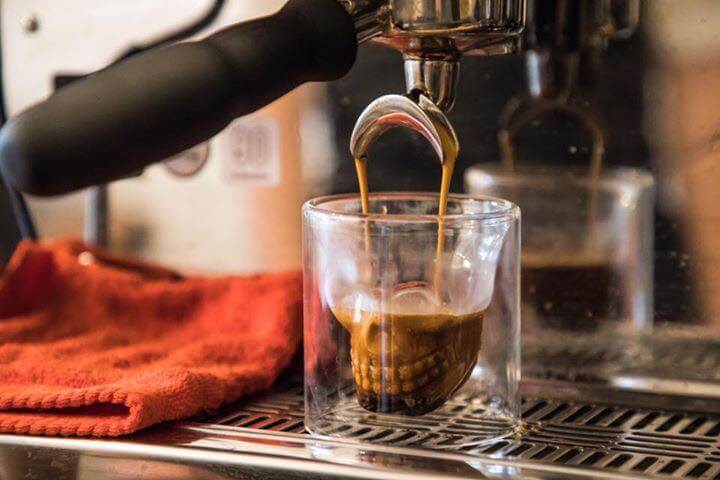 Alchemista Coffee has been recongised by Independant as one of the top 7 places to taste a coffee cocktail.
Independant reviewed the top 7 places to try out for International Coffee Day on October 1st 2018, and Alchemista Coffee made it to the top spot in Independant's article.
Independant reviewed Alchemista Coffee Norwich's popular Le Monde Coffee Cocktail which is Espresso, Bourbon, Cold Brew coffee and orange bitters served with ice.
"When it comes to cocktails, Alchemista Coffee Co really knows how to nail it. From mudslide-style boozy milkshakes to Irishesque concoctions with floating cream, it has six options on the menu – Le Monde is where our loyalties lie. It's basically an "old fashioned" with a huge caffeine kick, stirred through with bourbon, bold brew, orange and bitters."
If you'd like to try out one of Alchemista's unique coffee cocktails, you can visit them at 4 St Gregory's Alley Norwich, NR2 1ER Monday to Saturday – 8.30AM – 5PM, Sunday 10AM – 4PM.
Alchemista is a unique new coffee shop which is expanding its operations across the UK through franchising. If you would like to find out more about a franchise with Alchemista Coffee, please make an enquiry below.