Warwick is "Tickled Pink" with his Oven Wizards business on the Isle of Wight!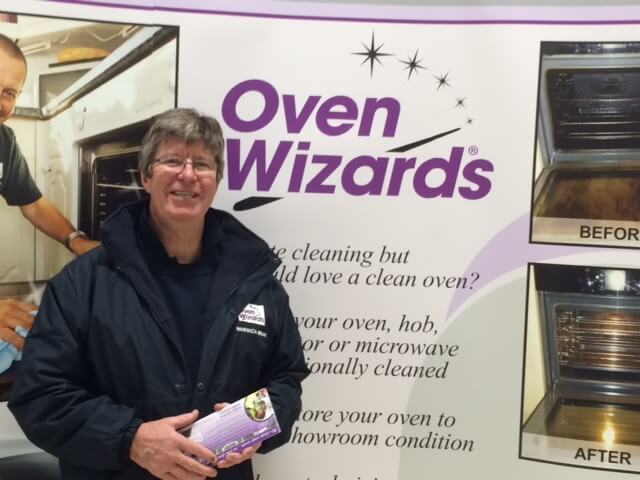 Warwick Bean has owned and operated his Oven Wizards Territory on the Isle of Wight for nearly 4 years. Warwick said, "I'm tickled pink and I was earning money from day one!"
"Everyone I talked to said that cleaning ovens was the job they disliked the most, so I set about looking into oven cleaning franchises. I knew from my first meeting with Mark and John of Oven Wizards that I had found people that I could work with. However I was concerned about whether oven cleaning on the IOW would be able to provide regular income. They convinced me that with a proven track record of success around the country that if I used the OW template I would be earning from day one."
"I had one weeks professional oven cleaning training and then a week on the road with another Oven Wizard to see how they operated, together with excellent behind the scenes  marketing support website  and several business builder meetings to show me how to get business  before going live."
"They were right!, from day one, after we launched at Tesco 's in Ryde where we made my first months appointments ,I have not looked back. On average I am doing 15 to 20 appointments per week. I enjoy the challenge of running my own business, meeting new people every day, being able to control my working day and the satisfaction from what I do. The great thing is I know that support from Oven Wizards is there if and when I need it."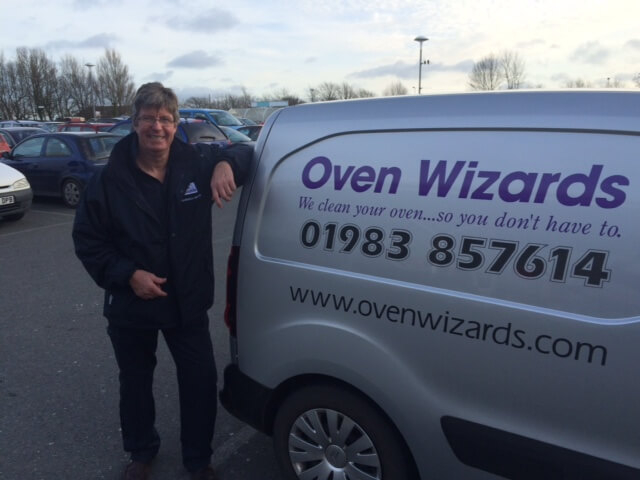 "If you want a proven Franchise, enjoy hard work, meeting people and controlling your own business and lifestyle I would certainly recommend Oven wizards."
Mark Abbott, Managing Director of Oven Wizards Franchising Limited said, "It has been great working with Warwick to help him launch and build his Oven Wizards business on the isle of Wight. He has now become the go to oven cleaning business in that area"
If you would like to follow Warwick and join Oven Wizards please Click Here.