Why Franchise UK is a great place to invest your franchisee recruitment budget?
Franchise UK was established in 2004. The mission of Franchise UK was to provide free information & advice to potential franchisee's & become the most cost effective franchise recruitment lead generation platform in the UK.
We believe we are the most cost effective franchise recruitment lead generation platform & here's why;
State of the art lead platform
For 4 years now we have used a state of the art lead conversion platform. This has enabled us to drive down lead costs & increase lead quality. Whats does that mean? Lower advertising costs & better ROI for your marketing budget! Platinum listings from just £79 a month!*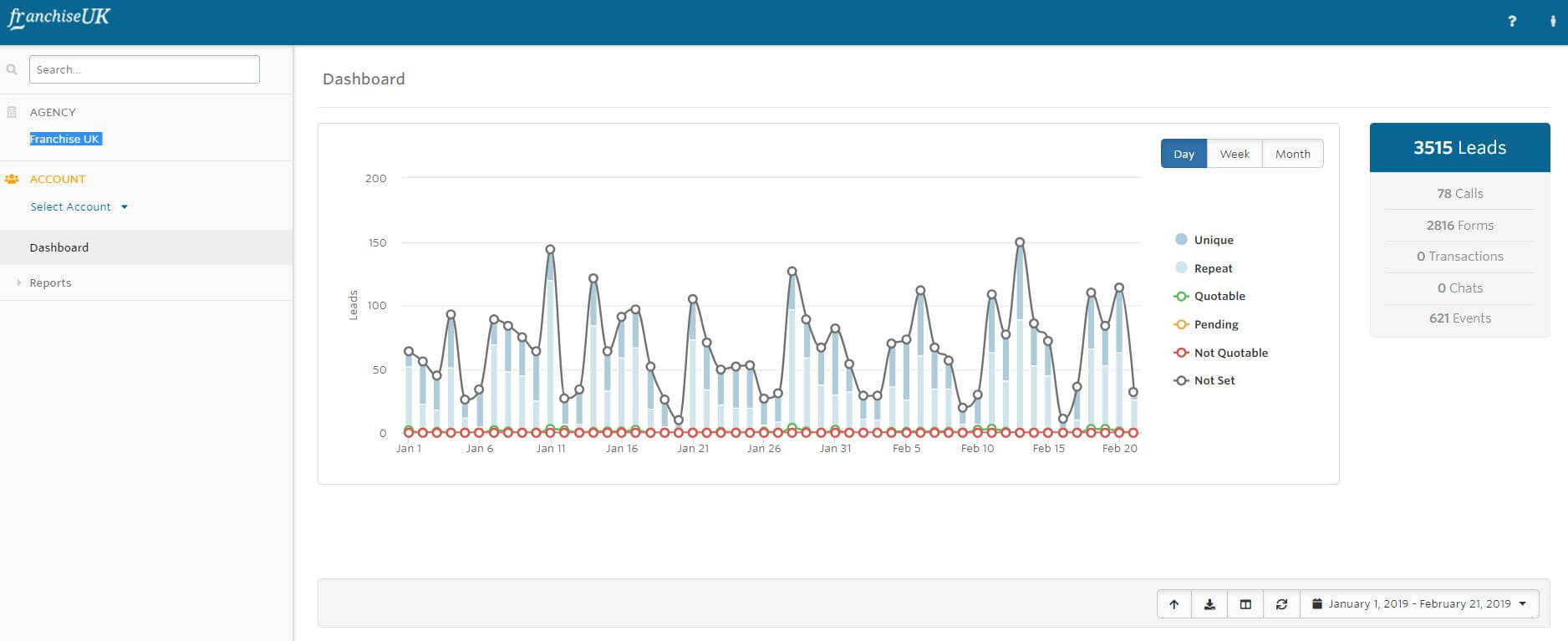 Our lead platform shows you data such as lead source so you can see where the lead has been generated, i.e e-shots, social media campaigns, organic, paid search marketing. It also integrates with Zapier so with any Zapier compatible CRM you can pull the lead straight into your CRM & automation process, no more typing leads!
Another great feature for advertisers is 24/7 reporting & data downloads. You can run a query through a date range, see your leads & even download a CSV file or report!
Impressive search engine visibility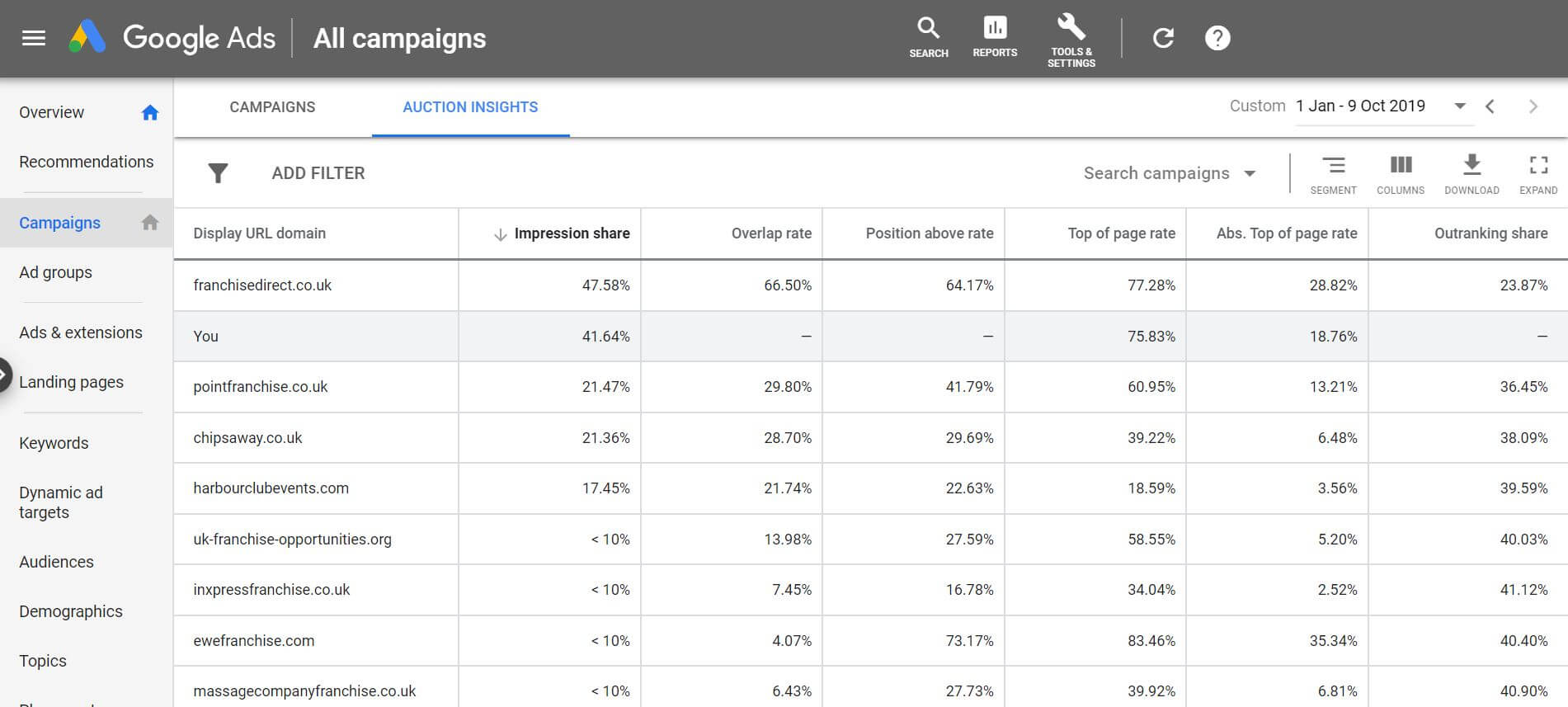 As you can see above we invest heavily in Google Ads & have an impressive share of paid search impressions. In fact according to Google Ads data for 2019 we were 2nd in impression share. Great value for a portal you can advertise your franchise with for just £79 a month! *
Free social media marketing & blog posts included 
Most Franchisors are now using social media to engage with prospective Franchisee's but building the right audience of people interested in a franchise or business opportunity is VERY expensive. With a Franchise UK you can access a huge social media following for FREE!
Did you know that Franchise UK has over 50 Facebook pages & group promoting franchising & entrepreneurship & a Twitter following of almost 8,000? In fact we have almost 26,000 social media followers & you can share your content with these FREE with a Platinum listing.
Multiple upgrade options to reach more potential Franchisee's 
We offer many ways to increase exposure & reach potential franchisee's including;
Solus e-shots to over 30,000 email subscribers from just £330 each! **
SMS marketing. Instantly send your message to over 10,000 subscribers. No spam, no delay, reach prospective Franchisee's fast.
Upgrade with static home page & category banners. Maximum exposure on the home page, dominate your industry category & increase exposure & lead flow
Great Service, speak to a person, don't wait for an email.
We use the latest technology to deliver you results, we do not hide behind it. You can call Joel Bissitt anytime on 01323 332838 to discuss your campaign requirements. Joel has almost 20 years franchise marketing & recruitment experience & oversee's every campaign.
Great value for money
Franchise UK Platinum franchise advertising packages costs less than £3 a day!
Find out more
To find out more & make the most of your budget contact Joel Bissitt now on 01323 332838 or complete the form below.
* Based on special offer booked prior to 31st December 2019 for a pre paid 12 months booking.
** Based on booking 3 for 2 e-shot offer, ends 31st December 2019.