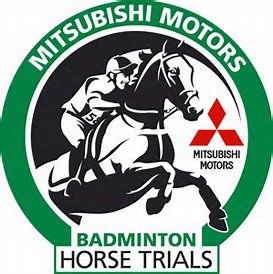 Summer puts a different perspective on going out with your dog, and where better than a visit to OSCAR Pet Foods at Badminton Horse Trials, Gloucestershire – 3rd – 7th May – stand no 116.
OSCAR is proud to sponsor this major event; it's a great start to the 2017 show season. To ensure the thousands of dog owners attending the event are able to clean up after their pets with ease, OSCAR will be providing and maintaining all the poop scoop stations around the substantial show-ground.
Badminton is a fantastic opportunity to showcase OSCAR, as well as all the benefits of being an OSCAR customer. As many pet owners are unsure of what to feed their pet, OSCAR Nutritional Advisors will be on hand to provide expert advice and explain the key features of the food and their personal delivery service. Introductory starter packs formulated for individual life stages and nutritional needs will be available to purchase on the day.
At various times throughout the show, SARDA (Search and Rescue Dogs Association) will be present on the stand. SARDA is a volunteer organisation and OSCAR is honoured to feed these outstanding dogs as its nominated charity. When working, handlers are unsure of what tasks lie ahead, and it is fundamentally important that their dogs are fed a nutritionally balanced food to sustain stamina and maintain well-being.
Badminton is a very busy show and, as with all local country shows and fairs, it provides a valuable platform to keep in touch with existing customers and promote new business. Opening the door to the OSCAR products and services, the social aspect allows franchisees to work together and share past experiences with pet lovers.
Shows are always a valuable form of advertising and an inspiring way to generate new customers – there are lots of pets out there just waiting for OSCAR.