About Westcountry Hygiene
The Westcountry Hygiene franchise services the Food, Care and Hospitality market sectors.
We specialize in supplying our franchisees with not only the very best cleaning and hygiene products in the market today but all the information that attracts customers then secures them within a system to build long term business
The Coshh Files and information charts with due diligence information which Westcountry hygiene supply ensure customers
are clean, safe and reassured that we are keeping them up to date with the information and systems they require.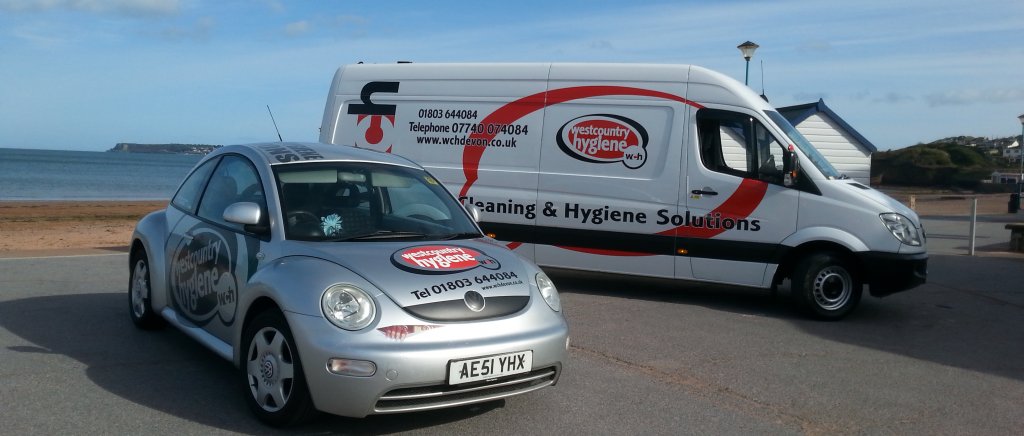 The Franchisee Opportunity
A Vehicle based cleaning and hygiene supply franchise with low over heads and repeat business from a multi million pound market that requires a steady and constant re-supply.
Key Franchisee Benefits
A proven and established business with two franchise test pilot areas still profitable today
High Income potential from very low overheads
One week head office based training followed by 12 weeks (2 days a week) in field new
customer introductions and assistance as part of the ongoing training package
Single or Multi vehicle franchised areas with initial start on a vehicle as "technician" leading to a
management franchise as time moves on and the business builds
Branded clothing with point of sale literature package to get the business looking correct from day one
included
This business can easily be run initially from a garage or storage facility leading onto a bigger unit
Weekly Deliveries direct to franchisees with no minimum order value for the first 2 months
Regional Quarterly meetings to highlight the new trends and standards coming into the market to keep
the informed edge
Sign written mercedes sprinter with full internal racking ready to go
Fully Computerized invoicing system on board vehicle with 240 volt power supply to make and print
invoices on customer premises
Region specific virtual telephone number to match area in which you trade diverted to your mobile phone
The Financial Package Required
The franchise fee for a franchise territory is just £18,995 + VAT.
The Next Step
You can call Will Carter direct on 01803 644084 for a no obligation discussion on the business opportunity or you can email us by filling in the below enquiry form for information.