Web Choice UK
£10,000 Minimum Investment
Franchise Description :
Web Choice UK Web Design Solutions Franchise
Finance:
Yes through a third party
Contact Name:
Web Choice UK Ltd
Address:
36 Goldcroft
Yeovil, Somerset, BA21 4DH
United Kingdom
Web Choice Web Design Franchise Opportunity
With a Web Choice franchise, you'll help businesses launch online, by selling a range of professionally designed website packages. No experience necessary! Unlimited earnings potential!
Run your own web design company without ever building a website! Web Choice UK is a premium web design agency with a focus on quality, innovation, & speed.
We utilise the latest technology which guarantees fantastic results for the clients we help and support. We pride ourselves in a great work ethic, integrity, and end-results.
Throughout the last 8 years of trading, Web Choice UK have been able to create hundreds of stunning, award-winning web designs in multiple verticals allowing our clients to obtain an overall better web presence.
Your very own Franchisee website created, securely hosted, with your own personal email address – ready for you to go to market immediately. (giving you a professional headstart)

Capitalising on the brand recognition of Web Choice UK and providing you with our Award Winning Portfolio for your own marketing needs.

Comprehensive training programme documentation & support on sales and marketing, project management and other essential skills for swiftly growing your business.

A detailed plan on how to realistically achieve £40,000 earnings from Year 2 onwards.

Our amazing team of expert designers and developers available to deliver all of your projects.

All marketing material will be provided, including business cards, brochures, business email accounts and more.

Hosting and business development support for your clients.

A full invoicing and accounting CRM to manage your day to day running of the business.

Full legal support and cover plus insurance cover will be provided to you when you sign up with our franchise.

Residual income streams, including but not limited to SEO plans, SEM plans, Social Media, Hosting plans and more. Tap into a lucrative marketplace for the long-term.
The stages of the Web Choice UK tried and tested franchise business model.
1. Sign Up and Agreement

Initial franchise agreement and business documentation

2. Training and Onboarding

We provide you with full training and support prior to taking on customers in your new Web Choice franchise business.

3. Setup and Launch

Preparing and launching your Web Choice franchise

4. Helping Business

You'll be helping businesses boost their online presence. Watch as your franchise business grows.

5. Revenue Generation

Profit and growth of your Web Choice franchise
For the right person with the right passion, the potential is truly unlimited. There are over 2.5m small to medium-sized businesses (SMEs) in the UK, less than 50% of SMEs have a website and of those that do, only a small percentage are actually effective.
We replace these sites on a daily basis! Over 7,000 new businesses start up each and every month in the UK, the potential is huge. The opportunity is also Global – there is nothing stopping anyone in the world from joining us!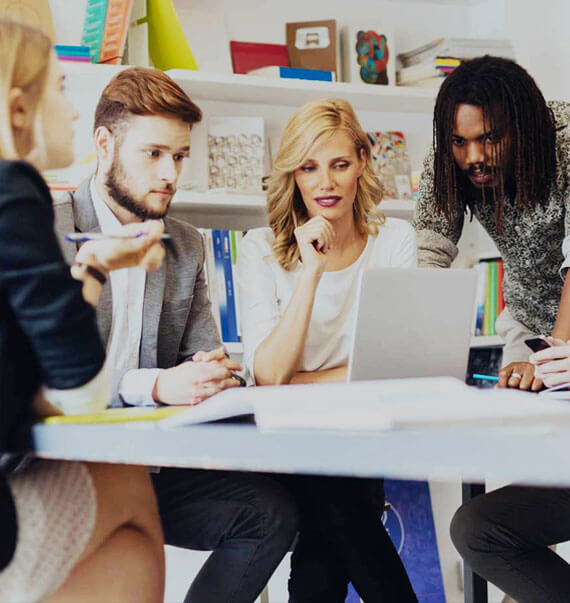 If you would like to find out more about franchises similar to Web Choice, enquire below.