Children's Book Publishing
Exciting new 'small business' opportunity. Perfect for 'home based' (Covid 19 proof) business.
An exciting 'home based' opportunity to be part of a new and innovative business promoting an exciting children's book range that will encourage children to read.
If you have a passion for books and want to help get today's children reading, this is the opportunity you have been waiting for.
'Turmali and The Light Savers' is an exciting adventure series created to excite young children wherever they live in the world.
With 28 books in the series, featuring 132 complete , but connected ad venture stories, the only way to market these is direct to the reader.
An intriguing website provides the platform to encourage children to play a game that gives them the opportunity to win free books or collector cards, (They only pay for The Collector Card Series, which has characters and cards related to the series currently has 118 collectable cards, these are being added to each month. The cards can be sold as ' random' 10 card packs at a low cost to encourage children to collect them.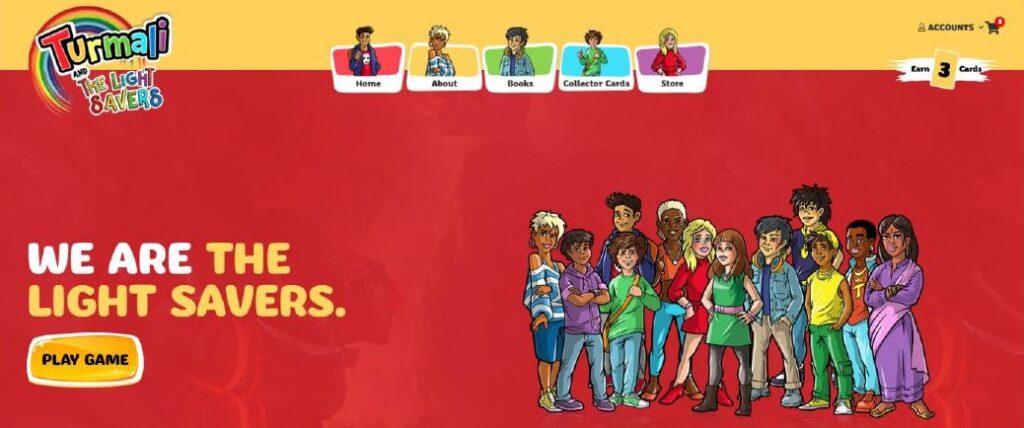 Are you excited to hear more?
Each appointed Agent will control an exclusive territory and receive payment for every sale made in their region, however generated. The sales will include, (but are not limited to):
Other potential revenue streams are also in planning, which will also become part of your business. Once the brand is established, Turmali merchandise will form part of the future sales opportunity.
This is your chance to be part of the 'set up' team and gain a distinct advantage over later adopters.
*This is an introductory offer only and the fee will increase very soon.
When you join Turmali and The Light Savers as an agent in your area, you'll receive everything you need to hit the ground running and this includes:
Would you like to learn more about this exciting opportunity with Turmali and The Light Savers? If so, then click below to make an enquiry. We'll send you more information.