Sharetea Franchise 
Why Boba Tea?
The global bubble tea market was valued at $2.29 billion in 2022 and is projected to grow from $2.46 billion in 2023 to $4.08 billion by 2030, demonstrating a CAGR of 7.51% during the forecast period. This remarkable growth in the bubble tea market offers an exciting opportunity, especially since Europe is currently witnessing the initial stages of the boba tea trend.
Another compelling reason to consider joining the boba tea trend now is that, following the pandemic, many individuals are actively exploring opportunities in small businesses. However, given the unpredictability of the current situation, investors are approaching with caution. As a result, businesses with lower initial investment requirements have become an attractive choice for those with limited budgets. Sharetea is a particularly accessible option for aspiring franchisees.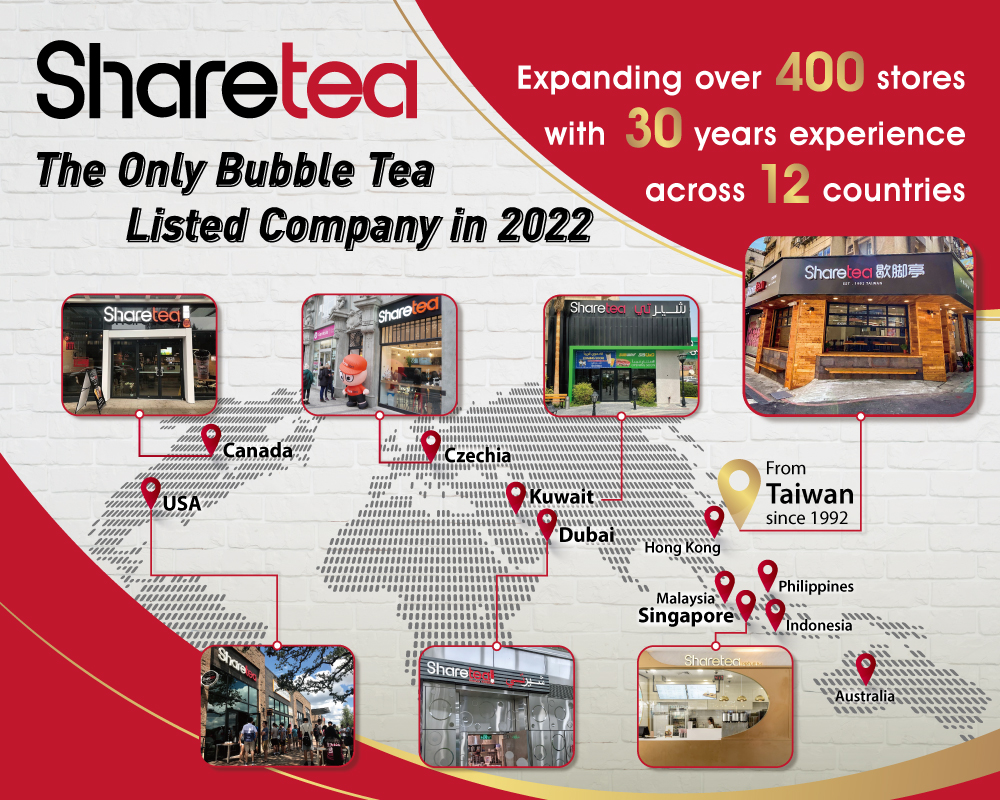 What is Sharetea?
Sharetea is a global boba tea brand which was established in 1992 in Taiwan and has spread steadily to 12 countries. Starting from a small vender, we always remember the hardships of starting a business. We know it's hard to find good locations, purchase materials, figure out the recipe, cook boba, hire employees and even dealing with customers.
Until today, our chairman never forget why we start and what our mission can be accomplished during these 30 years. We share the most complete system and the shorter path to success with our business partners who love boba tea as we do. 

How Are We Different?
Our top priority is food safety and quality. Our products are made from high quality tea leaves and selected raw materials. Headquarters tests all ingredients frequently to ensure our drinks' consistency and quality. All the main ingredients Sharetea uses in the whole world are shipped from Taiwan, which means these goods are qualified by 12 countries' food codes. 
What also sets us apart from other boba tea brands is our strong focus on local adaptation and operations, rather than solely catering to the Asian community. We tailor our products and menu to suit the preferences of the local population, spanning various age groups and backgrounds. With a well-equipped R&D and operational team, we create a diverse range of drinks, recipes, and seasonal beverages for everyone to enjoy. This ensures that customers can find the perfect drink for their mood, the weather, or to share with friends of different age groups, all while savouring the delicious taste.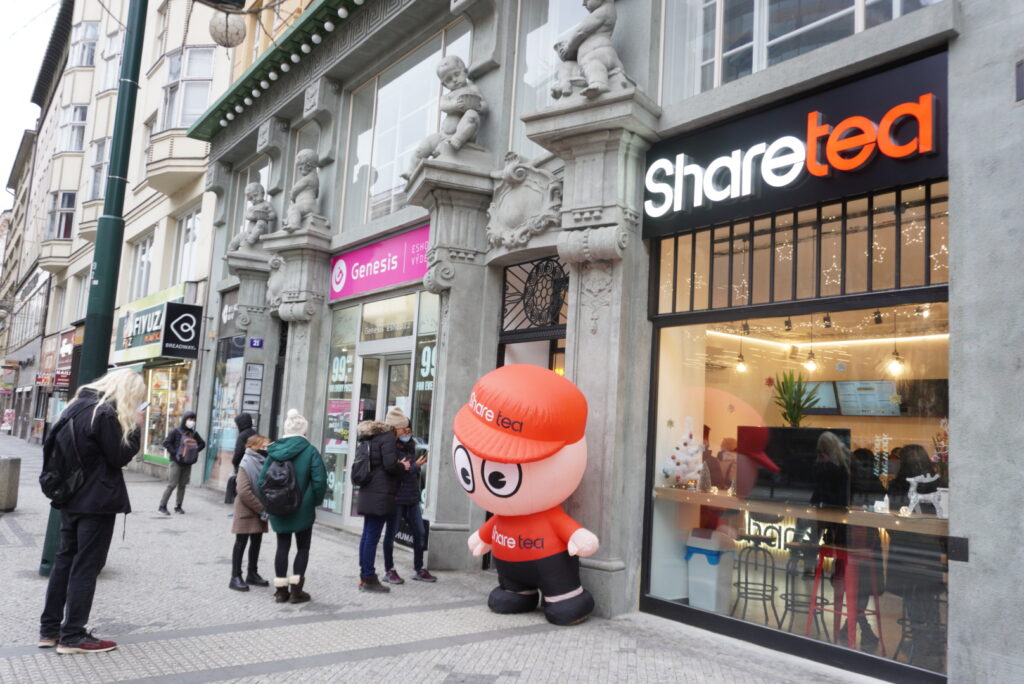 Why Shall You Choose SHARETEA?

Excellent return on investment capital

Successful track record of expansion

Easy to operate, maintain, manage, and expand.

Extensive training programs and on-going operational
Support from Headquarter

Market and Investment Analysis Evaluation

Analysis Reminders in Lease

The Store Design 

Full and Complete Training

Stable Supply Chain

Single Store Counseling and Assistance

Marketing Event and Promotions Support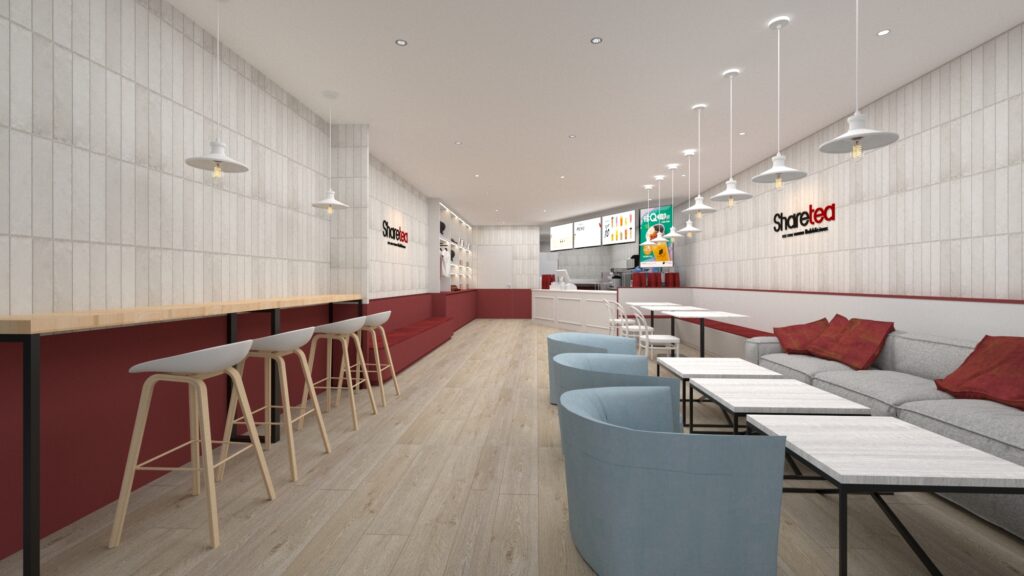 What are we looking for?
In addition to our well-established markets in the United States, the Middle East, and various cities in Asia, we are also expanding into the European market. Currently, we have a presence in the Czech Republic and ready for our new journey in UK.
We are currently seeking partners who understand the local market. In our initial discussions, we will use our over 30 years of experience in opening stores to discuss the profit structure and future potential of the area where you plan to open a store. This way, you will have strong support while becoming the owner of your Sharetea store.