Frurt Franchise
Franchise Description :
Frurt frozen yogurt retail franchise
Finance:
Yes, through a third party
Frurt is an innovative frozen yogurt franchise offering a unique, one of a kind yogurt experience. Customers enjoy countless combinations of premium flavours that are exclusive to our brand, the combinations of toppings can range from fresh fruit to sweets and chocolates and in a simple but unique environment. Frurt offers the best tasting frozen yogurt with over 50 toppings, so all customers can enjoy their own delicious and healthy snack.
Due to the extraordinary rise in popularity of frozen yogurt, our industry has quickly became one of the most revolutionary categories in franchising. Frozen yogurt is one of the fastest growing markets because consumers are actively seeking out healthier snack alternatives. Frurt provides a superior product that satisfies any craving and is fun for the entire family.
Now is a perfect time to own your own Frurt and participate in an exciting opportunity to own a successful growing franchise with a proven business model - Enquire Now

So many people think of starting their own business - not just for the financial rewards, but for the opportunity to be your own boss and run your own life. But the downside is that although you get all the rewards, you also take the risks. Taking on a franchise with a proven operation reduces those risks substantially and by joining Frurt, you can reduce them even more.
Established Track Record - As a franchise buyer, you become part of a proven system of operation. Your franchisor offers a concept with products and services that have sold successfully. You have history to learn from and to help you predict your own future.
Faster Start Up - You have a short learning curve as a franchise owner, because you have assistance from a franchisor with lots of experience to draw upon.
Name Recognition and Brand Awareness - With an established franchise, you get the benefits that occur from marketing an established brand of products or services.
Purchasing Power - The group purchasing power of franchisees can make a big difference in costs of doing business.
Frurt are recognised for:
As a franchisee, you will receive valuable, ongoing business support including site selection, training, marketing, new technology and more. Franchisors will assist you in developing a business plan, in learning the best ways to hire and manage personnel, and in how to profitably manage your facility.
Everyone working for Frurt is an important player on the team. We believe in building personal professional relationships with our customers and being polite and helpful at all times. We must make it easy for all people to do business with us.
With a Frurt Franchise, you are:
Part of an established brand
Bespoke franchise packages
Low investment cost
High margins
Advice with location
Bespoke store design
Discounts on Equipment/Machinery/Products - Buying Power
Staff Training
Equipment Training
Site lease negotiations (optional)
HR Support (optional)
Accounting Support (optional)

What you can earn out of the Frurt franchise is, in the final analysis, up to you: how hard you work and how gifted you are. It's no different to anything else, but you'll be suprised at how the numbers can stack up...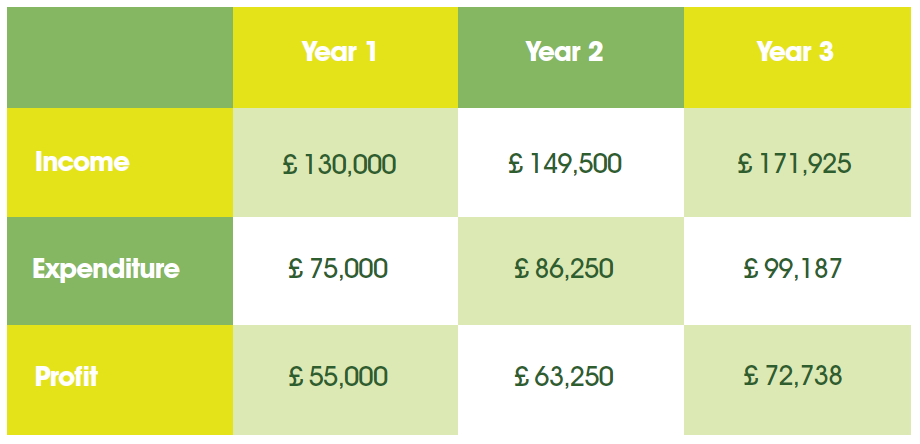 What you need
What do you need to be successful as a Frurt franchisee?
There is just no escaping the fact that running your own business can be hard work, however you are doing it for yourself and the rewards of a Frurt franchise will be there for you to see from day one. If you possess the following attributes then a Frurt franchise could be just what you have been looking for:
A willingness to work hard, because there is simply no substitute for hard work.
A willingness to persevere because there will always be times when things don't go according to plan.
The desire to work for yourself, and take proper control of your own destiny.
The desire to work with others who all share your commitment to the highest standards.