Engage & Grow
£9,700
Franchise Description :
Engage & Grow employee engagement facilitator franchise opportunity.
Finance:
Yes, up to 75% unsecured through NatWest
Contact Name:
Kerry-Ann Smith
Can You Help To Put The Heart Back Into UK Organisations?
Only 8% Of UK Employees Are Engaged At Work…
---
Founder and CEO, Richard Maloney has developed a ground-breaking, neurologically designed programme to help business leaders, Human Resources and Learning & Development managers create fully engaged employees in only a matter of weeks through Engage & Grow's Group Activation System™.
The programme consistently produces phenomenal results and feedback with gains in employee engagement averaging 257% for SMEs and 361% for Corporate & Public Sector clients.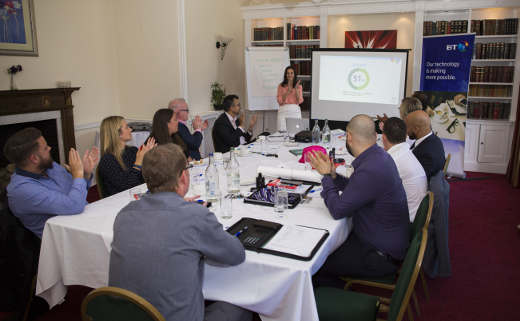 As a licensed Employee Engagement Specialist, you can expect to receive world-class support including weekly webinars and advice from a global network of coaches via online forums.
As you'd expect from the transformational results, each programme is tailored to suit your client best by your back-office team and you benefit from a 75:25% split of income in your favour:
One size doesn't fit all and the Engage & Grow team provide me with the right programme for each client. When you start a programme and see the change in people – from avoiding eye contact with you to asking how they can get involved – it's amazing. The sense of achievement and wellbeing is immense. My first programme covered my investment in an Engage & Grow licence and after that you only need to pay a small ongoing commission per paying client. The rest of the income is profit after your time, travel, and printing certificates.
What Makes Engage & Grow So Different?
It quickly gets bosses and employees aligned, more productive and happier
Scientifically and neurologically developed over 9 years
Creates leaders across ALL levels of the organisation
Holds everyone accountable to deliver agreed outcomes
Run in-house (and even via video link)
You become the key link between management and staff
It's fun, challenging and very rewarding!
Having the flexibility to be around for your children, to do the school run, and raise them as you would like is just a dream for most mums who have to return to work. As a single mother, being an Engage & Grow licence owner really works for me on many levels. I get to help others succeed in their own lives and businesses, raise my own kids and give them the quality time they deserve; I'm also financially independent and doing what I love to do.
Is an excellent communicator
Has a great attitude to life and work
Is responsible & teachable
Has experience as a Coach, Trainer, Facilitator or Manager
Is trusted
And enjoys helping people
If you'd like to make a difference, enjoy learning & personal growth and want to maximise your fulfilment and rewards from your available time, then look no further! Apply now!