Invest in a coffee business where you get monthly guaranteed returns, a fantastic share of the annual ingredients, PLUS WE DO ALL THE WORK AND SUPPLY EVERYTHING!
Our Coffee Rental Franchise is perfect for individuals looking for a "Lo–Touch" Fully Managed business investment, which offers the potential for high returns, with minimal involvement. Every single one of our Franchisees is making money.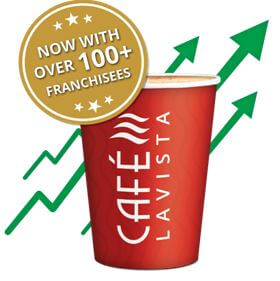 CAFÉLAVISTA is the UK's #1 Fully Managed coffee rental franchise that has pioneered a game-changing business model that operates in the established, multi-billion pound, hot & cold drinks 2Go unattended retailing (vending) marketplace.
This proven, highly profitable business model has seen over 100 franchisees join our successful, debt-free company in the first 18 months of operation and has thrived during these challenging times.
Running your own coffee shop or selling our products as affiliates.
This IS about: (Join over 100 successful UK franchisees)
Purchasing commercial Bean2Cup coffee machines from CAFÉLAVISTA, which you rent to Vista Rental Ltd, our sister company who will pay you a guaranteed monthly payment for the next 6 years.
Furthermore, you will also receive a significant share of the ingredients used by your machine(s) during this time and we will even buy back your machines at the end of the agreement.
There has never been a better time to get involved in this premier small business franchise that is delivering incredible results for franchisees.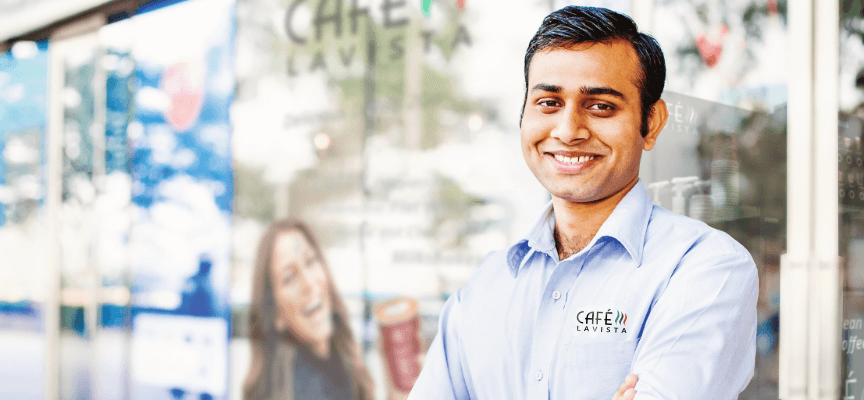 Each CAFÉLAVISTA Bean2Cup – barista quality coffee machine costs £3,000 + VAT. When you purchase 1 or more machines, you agree to rent back the machines to VISTA RENTAL Ltd, our sister company.
Vista Rental site your machines with rental clients on short, medium, and fixed term agreements throughout your 6-year(1) agreement period. In return, Vista Rental agrees to pay you 72 fixed monthly payments of up to £70* per month (Total £5,040*) for each machine you own.
(1) 3 year early buy back available.
Every VISTA RENTAL customer is tied into an exclusive agreement for the supply of CAFÉLAVISTA branded ingredients and sundries used in their machine(s). So, in addition to the 6-year rental income you get paid, you will also receive an annual ingredients bonus.
This can be as much as £250 per annum, a total of £1,500 over the 6-year agreement on every machine you own.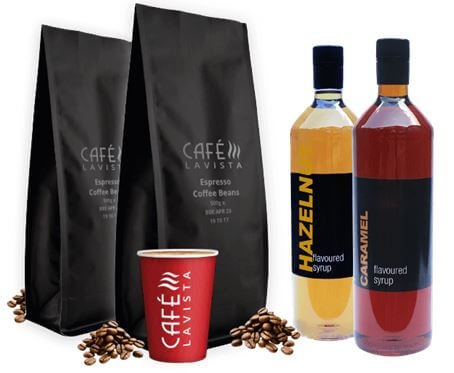 When your 6-year agreement is completed, you will receive a final one-off balloon payment of £300* for every machine you own. After which, the title of machine ownership is automatically transferred to VISTA RENTAL Ltd.
When combining your rental income, ingredients bonus and balloon payment, the income you generate on your first machine equates to a total of £6,840* against an initial investment of £3,000* – a six-year gain of £3,840*. (128% over 6 years / average 21.33% per annum).
*Figures illustrated are for a VAT registered business entity and purchasing 11 machines or more.
Now Look at the Combined Rental, Ingredients & Final Balloon Payment
Table 1. For a VAT Registered Franchisee: (Cost Per Machine £3,000 + VAT*) * £600 VAT Reclaim.

CAFÉLAVISTA is a dynamic company operating in the food and beverage marketplace, with a management team who have over 30+ years' combined experience in the franchising, food and beverage business sector.
We're a rapidly expanding business founded on solid experience but with an innovative and pioneering approach leading to some industry leaders to call us the "Uber" of the coffee industry.
Owning a fully managed CAFÉLAVISTA Coffee Rental Franchise is a genuine alternative to investing into property, Buy2Let or even the stock market. More than ever, savvy individuals are looking for excellent and stable returns and a fully managed CAFÉLAVISTA Coffee Rental Franchise is the perfect solution.
With over 100 successful franchisees to date, we offer individuals and businesses the opportunity to increase their income by owning a 100% asset backed business that offers excellent on-going returns. Our business is going from strength to strength even during the pandemic.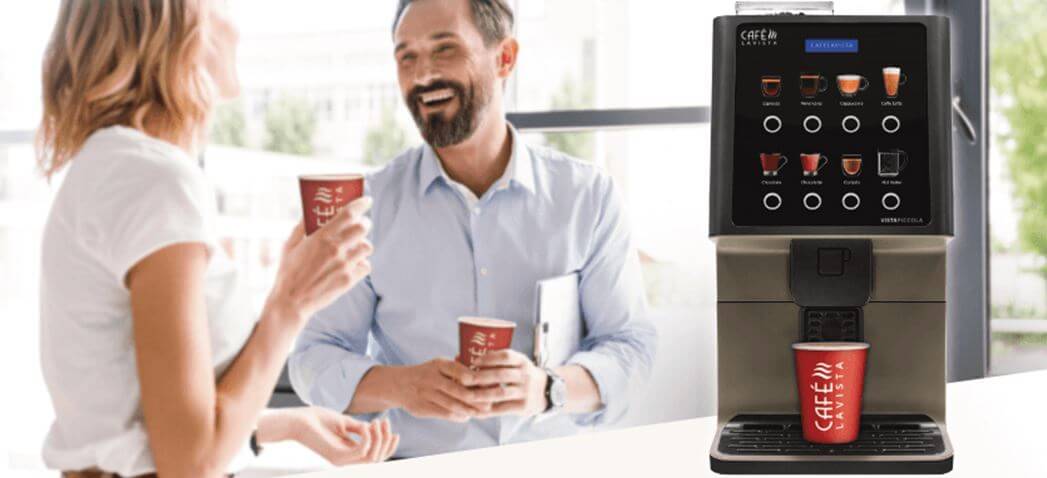 Our popular, fully managed, asset backed franchise opportunity allows you to participate in the booming coffee market and generate significant ongoing incomes equivalent of up to 21.33% per annum over the term of the agreement on every machine you own.
How big is the Market Place?
100% of our Franchisees are successful! They come from all walks of life including private individuals, business owners and even those who are looking to make their money work harder for themselves in retirement. Each one has a different reason for joining CAFÉLAVISTA however the most popular reason is that we offer an easy to understand business model that provides a great return on investment.
For further information and to download a copy of our prospectus, click below to complete your enquiry.