Angela's Swim School Franchise
Franchise Description :
Complete swim school, offering swimming lessons to babies from 4 months, as well as children and adults of all ages and abilities.
Finance:
Yes, through a third party
Contact Name:
Franchise Recruitment Manager
Angela's Swim School is a family-run business with over 30 years' experience and reputation. The swim school was started by second-generation international swimmer, Angela Wilson. She has put all her experience of the sport, her talent for teaching and her passion to see others succeed to build a business with mass customer appeal. The swim school is now an established brand and its success is based on a robust and winning business model.
Angela's Swim School is proud of its teaching methods and has developed its very own learning and awards syllabus around it. We love to work with franchisees and instructors who share Angela's passion for the sport and understand the importance of teaching correct techniques for a life-long love of being in the water.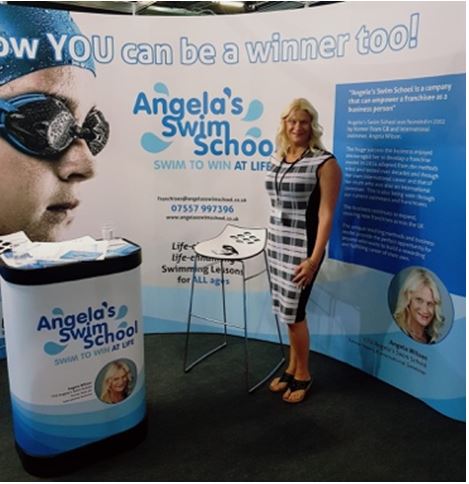 Watch the video as our CEO shares her passion and plans for the future:
Combine your passions for swimming and business as an Angela's Swim School Franchisee. We reward self-motivated and determined people passionate about achieving business success. Build a business in your area with a new franchise territory that will extend our existing base in the South East. Plus, we have a few established franchisor-owned businesses available in a rare, limited-time offer. These turn-key businesses are up and running – just waiting for a Franchisee of their own.
Becoming a Angela's Swim School Franchisee is a great first step to improving health at a national level. Currently, over 50% of UK children can't swim when they leave primary school. Learning to swim not only keeps people safe in the water, it is a fantastic sport for building and maintaining fitness. The longevity of swimming's life-enhancing safety, health and wellbeing benefits create repeat business opportunities on a term-by-term basis.
The Swimstylers, is our very own unique teaching programme for children. It combines age-relevant stamina and skills training all the way through from baby lessons to advanced swimming. The Swimstylers help children stay motivated throughout the course and get the most from their 'learn to swim' journey. Children can start from four months old but the programme also allows them to join at any age or ability – from non-swimmers to our furthest distance badge of 1500m.
And remember, as a Franchisee expansion is always possible. Grow your business, by recruiting instructors to run additional lessons and even add more venues.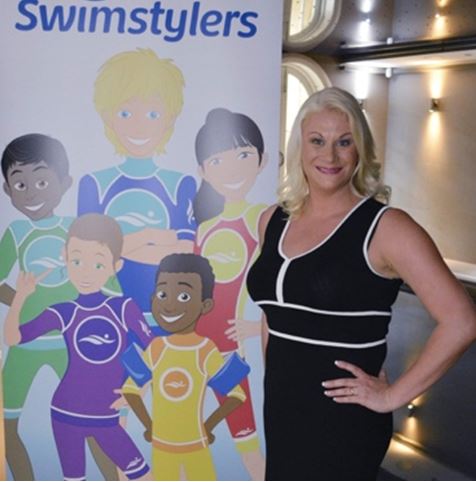 Your investment unlocks our complete Franchisee package that's backed by a brand with 30+ years' experience of swim teaching.
To establish and build your business you'll enjoy a varied career organising swimming classes, meeting local marketing and PR needs, fulfilling swimmer customer service, plus appointing and managing other quality instructors to deliver our teaching methods as you grow. To support you in all you do, you'll need to be comfortable using a computer and handling people.