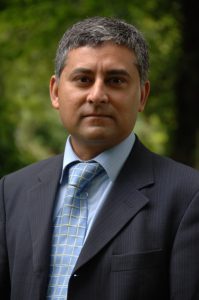 After ten years providing tax and accountancy services to the small business community in Sandhurst, Shekh Rao has expanded his practice, opening a new shop at 55 Ash Road, Aldershot.
Shekh, who also runs TaxAssist Accountants in Yorktown Road, Sandhurst, is a fellow of the Institute of Financial Accountants and has more than 10 years' experience in the industry. He opened his second shop in response to growing demand from existing businesses and new clients in the area.
"I've been based in Sandhurst for ten years and decided the time was right for me to open a second shop in Aldershot. The shop is in a great location on a main road with great access into Aldershot and the surrounding areas, and has dedicated client parking, making it easy for clients to drop in," said Shekh.
"I'm delighted to be opening a second shop and I've got big plans for growth so more local businesses can benefit from the jargon-free advice we offer.
"I'm looking to recruit and I'll be hosting an official launch event later in the year to formally introduce myself to the small business community in the area."
TaxAssist Accountants in Aldershot specialises in providing accountancy services, tax returns, payroll, bookkeeping, tax savings and tax advice to small businesses, and opened in August 2017.
If you are interested in opening a TaxAssist Accountants shop, please call our friendly team for a confidential chat on 0800 0188297, or fill out the enquiry form below for more information.