Say hello to Sam, who joined the Really Awesome Coffee mobile cafe franchise network in October last year. Sam attended a franchise discovery day at our headquarters and decided to bring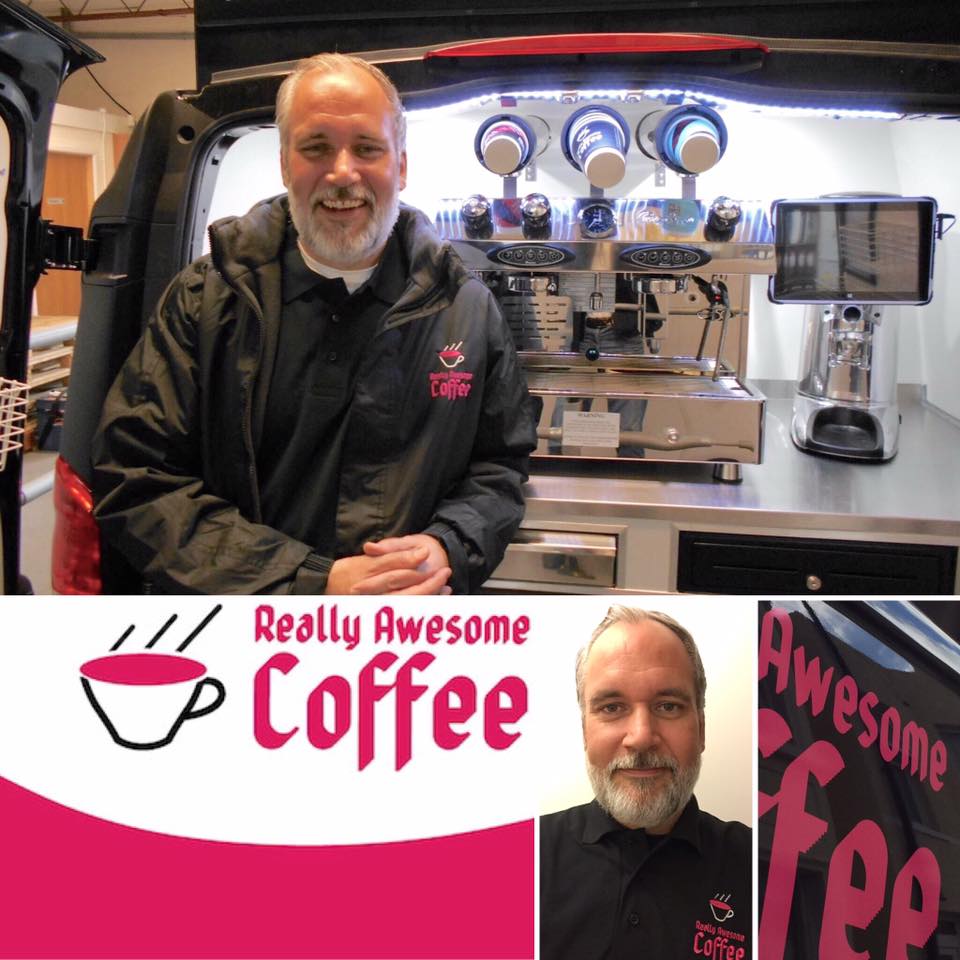 coffee to the coast in his home town of Hastings.
Prior to joining the franchise, Sam spent most of his working career in the print industry. He worked in a number of different roles including; freelance photographer, print cartridge sales and consultancy.
"I've worked in print in some way shape or form for the last 21 years. I became bored and needed a change. I have a huge passion for good coffee and spreading the love. I also desire to forge my own destiny and completely change the commute/sit at a desk in a boring job cycle!"
Sam began to look at franchises after deciding he wanted to make a change and become his own boss. He registered for one of our discovery day events which are held every month at our Coventry headquarters. At the event he was able learn more about the franchise and discover if the business model was for him.
"The discovery day was a good introduction in to what to expect as a franchisee. All of the questions I had were covered in the material you are given to take away with you, if not then, there is always someone willing to talk to you in more detail. I did stick around after the event to chat some more and the franchise team were happy to answer all of questions no matter how long it took."
After joining the network, Sam underwent our Fast-Track Training & Launch Program to get up to speed with how to effectively and efficiently run his business covering everything from professional barista training to daily operations.
"The training is certainly intense, but in a good way! It feels at first as if it isn't sinking in because everything is completely new, but after an initial practice, then a break and working on the computer, the coffee making side of things was almost already second nature. The training is given is a no nonsense manner, and is repeated until you are comfortable that you have covered everything involved. All in all it is a good mix and pace to learn at."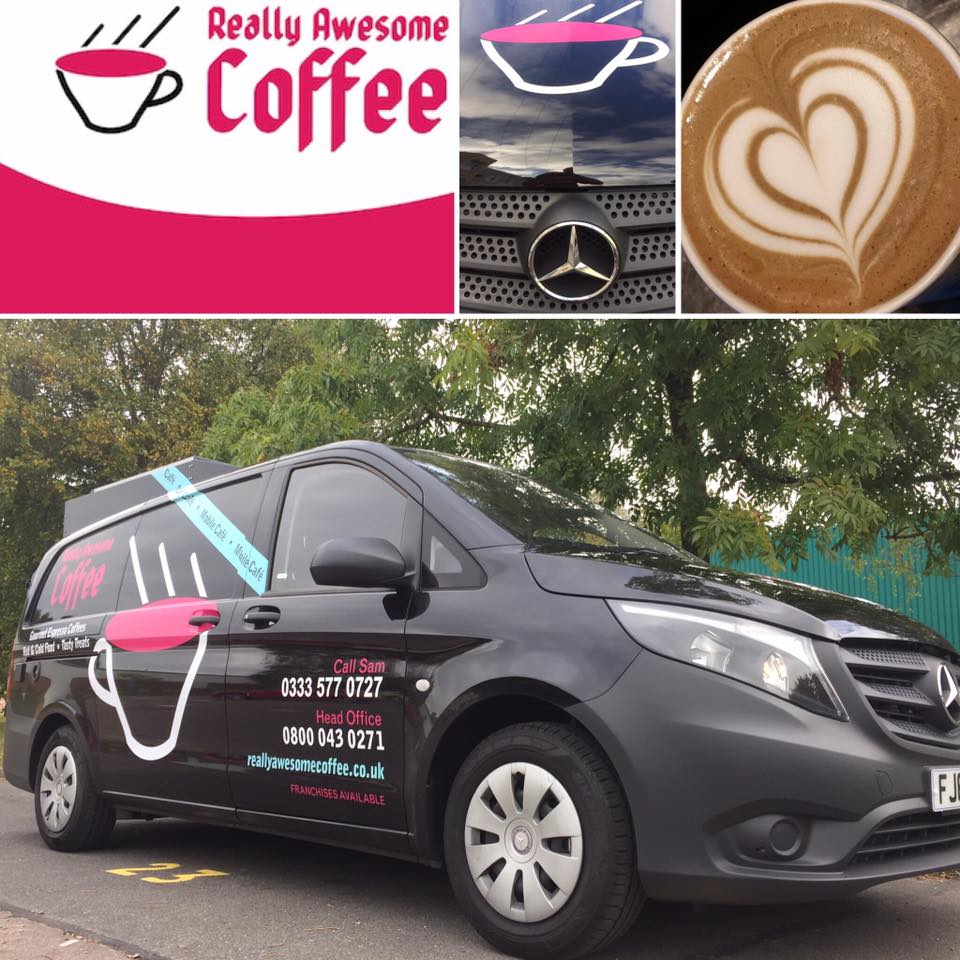 Once Sam had completed his office based training, our franchise launch team took to the coastal town of Hastings to help launch Sam's business. The team were on hand to build Sam's daily coffee round and establish his new venture gaining him some enthusiastic loyal customers.
"My customers are a lovely bunch of course! It's good seeing that a lot of my customers were not regular coffee drinkers before I came along, but they are now. I enjoy being a fun part of my customer's day, offering them a break from their routine with a nice choice of goodies to help them through their working day."
"I'm looking forward to bringing new and exciting products to my customers to compliment their daily hit of Awesome, wherever they may be!
If you would like to find out more about the Really Awesome Coffee
franchise opportunity

and how you can achieve a healthy work-life balance then please call 0121 285 3589 or Click Here.