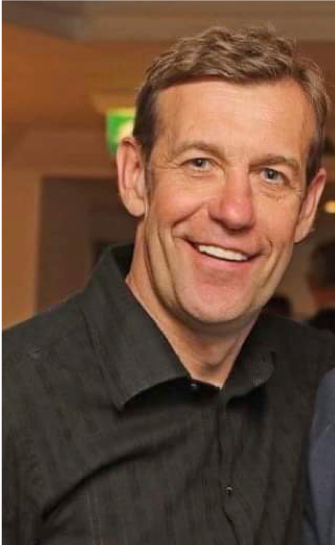 Wokingham joins Cleanhome's growing network of business partners
Cleanhome is excited to announce that John Polston (Cleanhome Wokingham) is the latest business partner to join its rapidly growing network of franchisees.
John joins from a footballing background, having enjoyed a career as a professional footballer for over 17 years. John retired from the game at the age of 33 and has continued working in footballing circles ever since.
Always on the lookout for something new and long term, 6 months ago John started to search for a franchise business opportunity. John explained, "I wanted to start a business in my area of expertise however, I quickly realised that the football market sector in and around Wokingham was saturated with a plethora of related businesses, so it was back to the drawing board."
John previously owned a commercial cleaning company, and based on his cleaning business knowledge, his next step was to review cleaning franchise opportunities. He contacted a number of different cleaning franchises, and spoke to a number of people prior to making the decision to start a Cleanhome business.
When asked why he chose Cleanhome John stated "The business prospectus was very informative and the numbers looked good. I didn't want to participate in cleaning myself and I recognised that the business is a management and introductory model, which was perfect. I had a good feeling about the company before I even made contact." John added, "My confidence grew after the initial conversation with Karen, it was honest, open and gave me all the detail I needed to make an informed decision."
The next step for John was to speak to other business partners. John clarified, "Immediately after speaking to each partner I thought, I'm going to go for this" John added "I felt certain that the numbers were going to work, and my goal is to earn a reasonable living whilst enjoying my job."
Karen Kelly, founder of Cleanhome said "it was obvious from the moment I started talking to John that he is a people person, he is a very positive and charismatic character, and I am delighted that he decided to join the Cleanhome team." Karen concluded "John will be a fantastic addition to our network, and I know he will be hugely successful with building his new business."
If you would like to learn more about becoming a franchise with Cleanhome, get in touch.