Freedom to be a local leader with a powerful innovator providing full support
Home Instead Senior Care's network is made up of local business leaders who have the freedom to be an individual, the confidence of a proven business model and the strength of a UK network with a reputation for innovation and robust support for its franchisees.
Home Instead has a 12 year history in the UK and a tried and tested formula for its owners' success. Today, the 195 office strong UK network's turnover stands at £128million.
That's testimony to the model's strength and marks out a franchisor that continues to innovate so that it can continue to wear the crown as the UK's leading homecare franchise.
That's why Home Instead is the only homecare franchise to rank as a finalist in the 2018 bfa Franchisor Awards for the innovation accolade.
This recognises its investment in business leading technology alongside calibre coaching and training programmes including:
Business Insight Tool: Provides real-time insight into each franchise business. Offices can analyse trends and create reports, giving owners an in depth understanding of their business and where they are most profitable.
Mobizio:The technology digitises data capture, reduces duplication and the need for paper, making time and efficiency savings alongside improved responsiveness and compliance.
360 Leadership Coaching: Encourages franchisees whose businesses are maturing to raise their achievement ceiling higher, growing from a small business into an SMB and beyond.
The Academy:An online portal created to support franchisees' personal development as business leaders and to upskill themselves and their Key Players.
My Franchise: Home Instead's intranet was enhanced to improve communication and efficiency. Owners have full control and can view analytics on how and when each team member is using the site.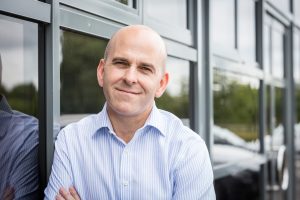 "Innovation is in our heart and soul. We continue to combine our relationship-led care model with leading edge business technology and solutions to support our franchisees to be market leaders of quality, trusted care in their territories," said Martin Jones, UK MD, who is currently shortlisted for a 2018 Institute of Directors Award for innovation.
"Breaking the mould is in our DNA. That's why we were the first homecare franchise to hold the Queen's Award for innovation and why we rank No 1 in the Elite Franchise 100 power list."
There are 115 territories available with Home Instead Senior Care and 4 territory resales. To discuss your potential new future, please fill out the enquiry form below.