Tappy Toes Pre-School Dance Franchise
Founded in Rickmansworth, Hertfordshire in 2002, Tappy Toes is an energetic, creative and fun, award-winning pre-school dance class for girls and boys aged 6 months to 5 years.
Our classes are specifically designed to instill a lifelong love of dance and movement into our little dancers. We have had such great demand for our classes that we are recruiting new franchisees to spread the joy of Tappy Toes further afield!
If you are looking for that perfect work/life balance, something that fits in with your family, and you are passionate about little ones, then Tappy Toes could be for you!
We offer full support, back up and training for every aspect of your business. You will be taken step-by-step through our syllabus, we will help set up your social media and marketing channels, the backend admin side of the business and so much more. We are always on the end of the phone when support is needed!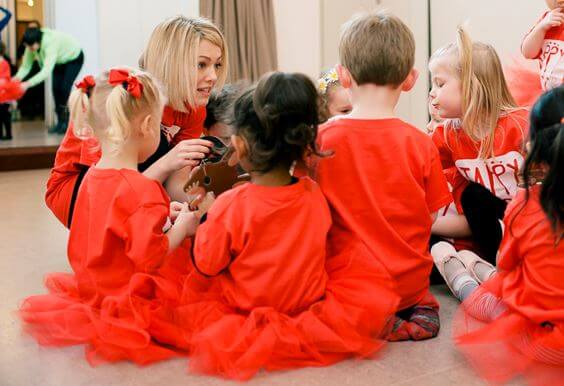 "Tappy Toes is the perfect job to fit around your busy family life. I am still able to take the kids to school, pick them up and spend the holidays with them!"
But don't just take my word for it, here is what Julia, our Gloucestershire franchisee has to say about it…
I'm lucky to have a beautiful daughter, Genevieve, who loves to dance and that's what led me to Tappy Toes. I simply couldn't find a suitable class for her in my area – now I'm happy to say I've filled that gap! I absolutely LOVE teaching Tappy Toes. What a fantastic way to earn a living! I especially love watching the little shy wallflowers who cling to their Mum's leg quickly blossom into beautiful bold sunflowers. I also adore the imaginative 'journey' that we go on each week from chasing away noisy dragons that are keeping us awake at night, to flying kites, to visiting sweetie land. Children have wonderful scope for imaginative play and it's a brilliant opportunity to encourage this. Running a Tappy Toes business isn't a job, it's rewarding and fun, and the support from head office is excellent.
So if you are considering starting up your own business but don't want to do it alone, please get in touch. We wold love you to join our franchise family!