Homecare by Kare Plus
Franchise Description :
Exciting new homecare franchise opportunity from Kare Plus, with full training and ongoing support.
Finance:
Yes, through a third party.
Contact Name:
Franchise Recruitment Manager
"We believe in delivering exceptional care and support to all of our customers, so they can live life to the fullest within the comfort of their own homes. Your life, Your care, Your way."
What is Homecare by Kare Plus?
Homecare by Kare Plus is a franchise opportunity built on over 30 years of experience working in clinical and non-clinical care environments through the original Kare Plus brand.
A Homecare by Kare Plus franchise opportunity provides individuals with a profitable and personally fulfilling business within one of the fastest growing industry sectors in the UK. With our help, expertise, support and guidance, you'll build a business which sits at the heart of a community. You will not only create fantastic career opportunities but also support and enrich the lives of those most in need, within the comfort of their own homes.
Boasting a national network of franchises, over 80% of our current network is registered or is in the process of registration to deliver homecare and home help services. In 2019, we are on track to deliver over one million hours of homecare services. The progression and development of our homecare services has seen an increase of staff employment by up to 66%, something made possible by our commitment to creating fantastic employment opportunities.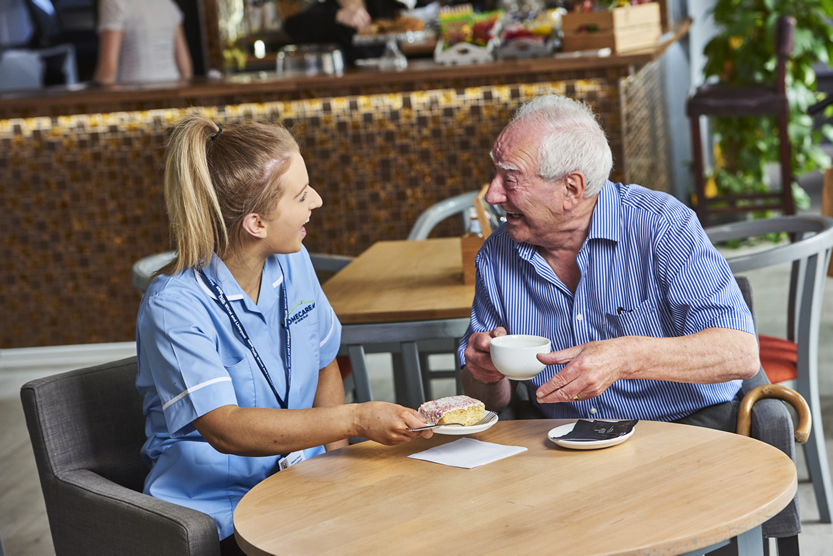 The healthcare market is one of the fastest and most consistently growing markets in the world. In our 30 years of operating within the sector, we have seen the marketplace evolve and have seen first hand the changes of how we can provide care and support.
One thing that is apparent as part of this evolution is how care and support has developed and how many can now receive care within their own homes. Receiving such services may have previously meant that you had to remain in a hospital or give up your home to move into a residential or nursing location.
Now healthcare professionals can be engaged to provide you with care that is tailored to your independent needs which is provided in the comfort of your own home. This is because homecare is, in most cases, a more cost-efficient form of receiving care and support services. Homecare has been proven to prolong independence and provide the customer with a greater quality of life and wellbeing.
With National Statistics predicting that the number of over 85s in the UK will grow by 36% between 2015 and 2025. Over the next 50 years, people aged 65 and over will account for over a quarter of the population. This in turn will increase the demand for residential care and care in the home services.
Let us not forget to focus on the wider community base too, such as adults with a learning or physical disability. So long as care can be provided that is safe, effective, caring, well lead and responsive to their needs, there is no reason why support cannot be provided and over the years we are seeing an increase in care and support in this area, now delivered in the local community.
Dedicated regional support managers, step-by-step processes, evolved support systems and comprehensive market leading documentation are just a few of the many tools we have in place to support you.
One of the most important aspects of excellent support is understanding the individual needs of franchise owners and taking the time to address them. Our head office support team consists of individuals who are as passionate about healthcare as they are experienced and all of whom are always able to provide any support you may need.
In-depth and ongoing training courses before and after your business opens will brief you on the finer details of operating a homecare business, while also giving you the chance to meet the team which will support you on your homecare journey. The training course covers the most important aspects of your soon-to-be day-to-day including; accounting, marketing, operations, recruitment and many other critical areas.
Why are we called Homecare by Kare Plus? Because we provide care with a difference, care that is exceptional. At Homecare by Kare Plus we don't just care for each other, we care for our staff, our customers and our brand.
Adriana Cocut of Homecare by Kare Plus Newark recently began her journey. She chose Homecare by Kare Plus because she wanted to work with – and support – her local community.
After leaving a well-paid position in health and social care, I decided that running a business with high-standards, honesty and transparency was the best option. Kare Plus empowers me to do just that.
Dr. Louise May of Kare Plus Wirral & Liverpool has been with Kare Plus for over six years and she is as energetic and as spirited as she was on day one:
I am passionate about what I do, which is providing quality care and employment to people on the Wirral. I haven't finished growing the business and another five years will allow me to build on the solid foundations I've created during my franchise journey so far.
Your journey to success can start with something as simple as a five-minute phone call or an email that simply states "I would love to find out more." So get in touch with our team today to find out about our unique, rewarding, dynamic, exhilarating, profitable and future-proof franchising opportunity.