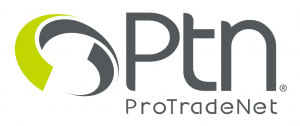 Neighborly, formerly Dwyer Group, today launches ProTradeNet® (PTN) in the UK, a buying group that will help its 150 franchisees to connect with the best in class vendors for their specific needs.
Led by Steve Pickwell, PTN UK will serve as the preferred vendor division for all its five brands in the UK – Aire Serv®, Bright & Beautiful®, Countrywide Grounds Maintenance®, Drain Doctor® and Mr. Electric® – and will provide a solution for franchisees to gain continual exclusive business and promotion opportunities.
Building on the success of PTN in U.S., where they have more than 200 vendor partners and over a billion dollars of buying power, PTN UK aims to offer the same broad span of services specifically related to its UK brands, from payroll services, parts and supplies, to financing and marketing tools.
PTN has been designed to accept only a limited number of preferred vendors per category at any given time and ensures they are seen and used by franchisees only.  The platform also allows franchisees to build and maintain relationships and programs stronger than they would be able to establish and negotiate individually.
To co-incide with the launch, three national vendor partnerships have been signed to offer cross-related services to the family of brands.  These include Office Depot for business consumables, furniture, cleaning, hygiene and catering supplies. Abbey Finance for vehicle and equipment finance and Honda for garden machinery and power equipment.
Recently appointed as Purchasing Manager for PTN UK, Steve Pickwell said: "Our goal is to help create significant opportunities which are not typically available to the individual franchise owner, while giving them access to the buying power of hundreds of organisations.  Having already got three vendors on board, we are now looking to secure further deals so we can grow our national vendor relationships and help our franchisees to build and maintain successful relationships with them."
Vince Jenkins, Corporate Sales Manager for Honda, commented: "We are very excited to be one of the first vendors on ProTradeNet UK.  This platform gives us a unique opportunity to work with and support the various brands and affiliates of Neighborly here in the UK.  Initially we will be offering support on a large range of our Lawn & Garden/Ground Maintenance machinery and then we will look to extend our other product categories."
Julie Bedford, Business Development Direct of Office Depot UK, added: "It is great to be one of the first vendor partners of ProTradeNet UK, having been a major supplier to PTN in the US for a number of years.  The Office Depot team look forward to working with the franchisees across all brands to utilise their collective buying power to source and supply business consumables and services."
Steve Pickwell brings 12 years of experience to his new role at PTN UK and works closely with his colleagues in the USA.  Prior to joining in June 2018, Steve was Supply Chain Support Manager at Kubota UK, a leader in the global agriculture and water-related industries, and in Purchasing for ten years previously looking after groundcare and agricultural machinery divisions.
ProTradeNet is the vendor division of Neighborly and was launched in 2005.  For further information about ProTradeNet UK, visit www.protradenet.uk or call 01295 983421.