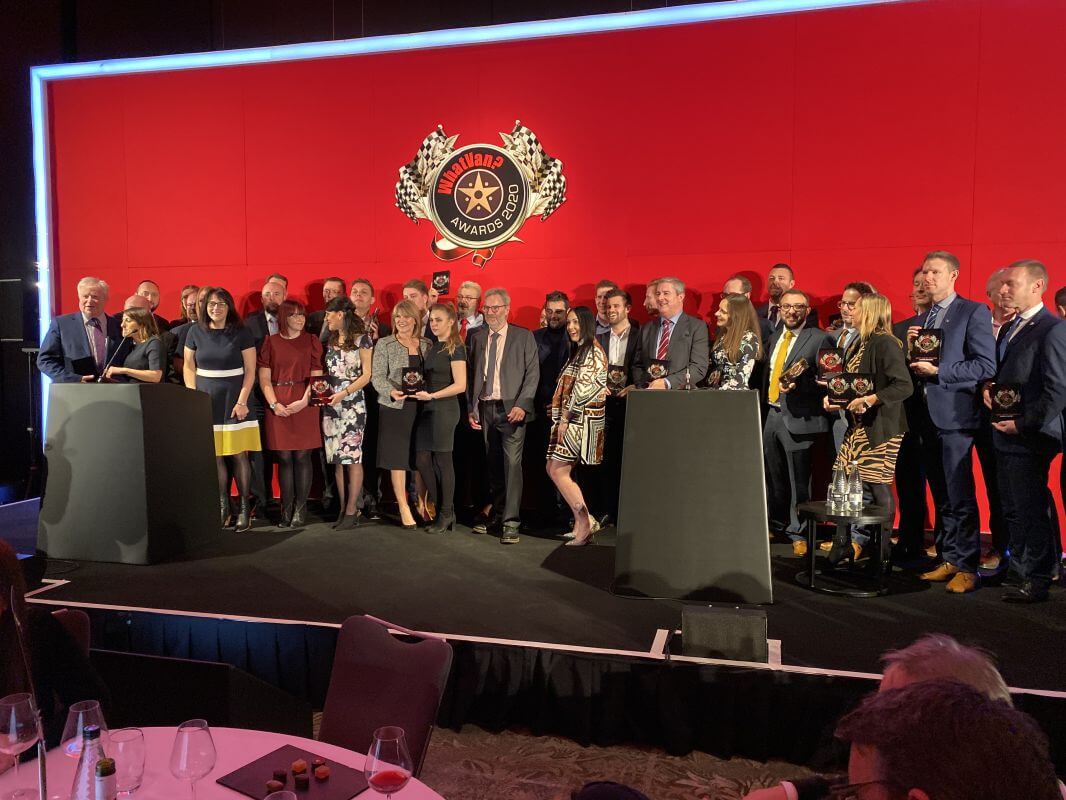 An Award-Winning Coffee Van Conversion
Coffee Blue's parent company, Vantastec Ltd, has been named 'Converter of the Year' at the 2020 WhatVan? Awards.
The ceremony is the flagship awards show in the Light Commercial Vehicles industry, showcasing the very best businesses and manufacturers within the sector.
Beating the likes of Piaggio Commercial UK, CPD Bodies and Sortimo International, Vantastec was awarded the coveted prize after a panel of judges determined them as worthy winners.
The innovation and expertise used in crafting our market-leading mobile coffee van was at the heart of Vantastec's pitch – and Coffee Blue's Directors firmly believe it was the Coffee Blue coffee van conversions that helped Vantastec clinch the top spot.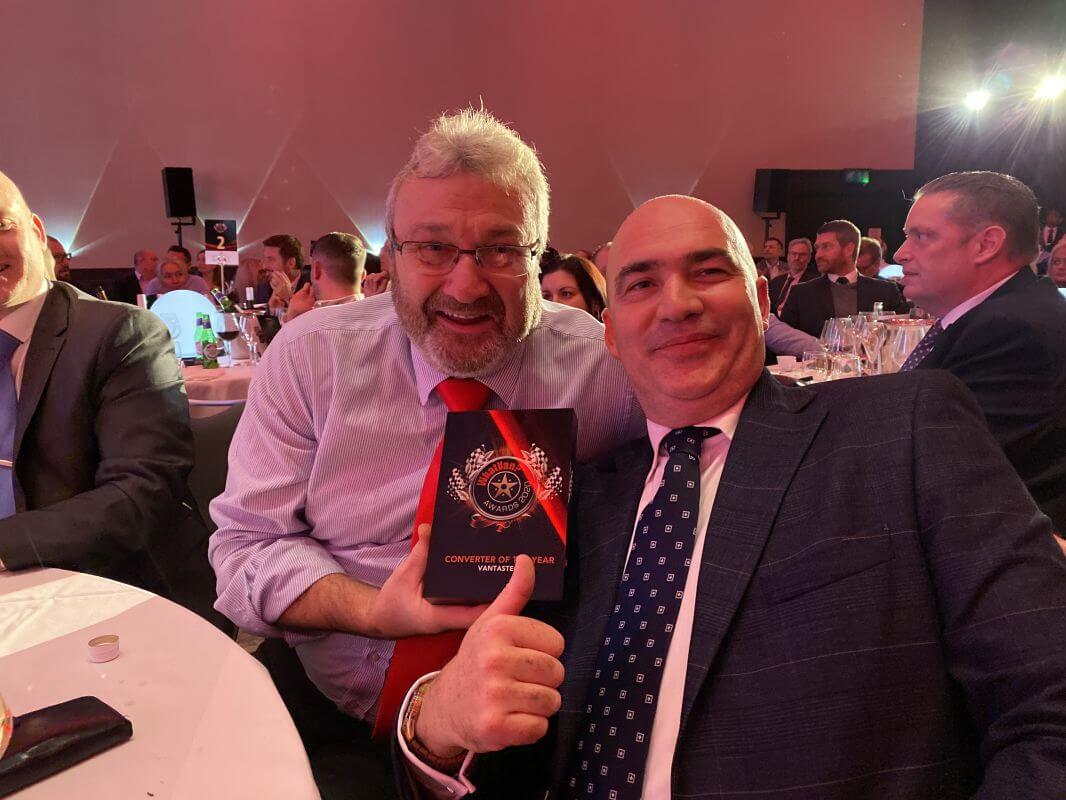 On receiving the award, Coffee Blue Managing Directors Colin Smith and Gareth Edwards said:
"It's truly an honour to be receiving such a prestigious award. The WhatVan? awards are so crucial for our industry, so to be named as finalists for two years running was enough of a compliment in itself.
"Now, to be named Converter of the Year is really the icing on the cake.
"For 13 years we have worked to create the best product available on the market. Whether that be coffee vans, refrigerated vehicles, animal transport, bespoke conversions or anything in-between.
"It is a credit our amazing team of engineers and office staff. Without them, we wouldn't be where we are today."
The Coffee Blue coffee van conversion offers features that cater to all needs that Coffee Blue franchisees may require.
Some of which include:
A fully-refrigerated load space to keep stock fresh and under control
A regeneration and holding oven to keep hot food at a holding temperature of 70 degrees centigrade
Steel racking to hold cold food and drinks in a neat, transparent display
And much, much more
To find out more about the Coffee Blue Franchise, Click Here.