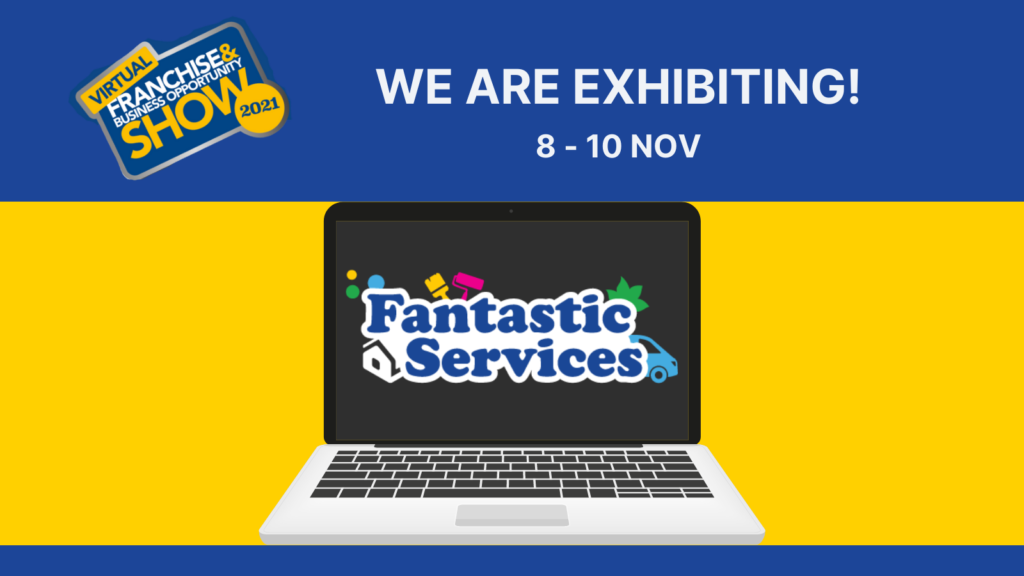 Fantastic Services will exhibit at the Virtual Franchise Show 2021
Leading home services franchise, Fantastic Services will take part at the Virtual Franchise Show between the 8th and 10th of November. The free virtual event, hosted by the QFA (Quality Franchise Association), will display Fantastic Services and hundreds of other franchisors in various industries.
"We encourage all people across the world, interested in joining a franchise, to visit our virtual stand and learn more about the lucrative world of home services and our various franchise opportunities with different investment levels," said Jenny Farenden, Head of Franchise Marketing at Fantastic Services.
Fantastic Services has a global franchise network of over 530 franchisees specialising in cleaning, gardening, handyman, pest control, removals, waste removal and more services across three continents. The adaptive business model and their 13 years of know-how, in addition to high-end technology and exceptional marketing, make Fantastic Services the 7th top franchise to join in 2021, according to Franchise Direct.
About the Virtual Franchise Show 2021
The Virtual Franchise & Business Opportunity Show is the UK's first, largest and longest established virtual franchise exhibition. With opportunities ranging across numerous sectors, industries and investment levels, the expo offers some great options for people to explore on their quest to becoming business owners.
With unlimited access to exhibiting brands, lots of useful information to view and download, free guides and expert advice and the opportunity to speak to exhibitors directly, this is the easiest, most convenient and safe franchise exhibition in the UK.
Register for the Virtual Franchise Show, and don't forget to visit the stand of the fastest-growing franchise in the UK service industry, Fantastic Services.