Plumbing
franchises

in UK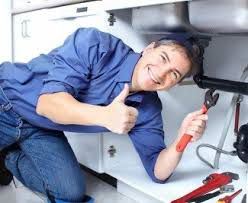 Plumbing franchises is one of the best businesses to be in, especially in UK. Most of the typical rate for a plumber is around 50-70 pounds per hour. With this major success in this specific kind of business, many plumbing franchises are now thriving in this industry. Just like any other kinds of businesses, the customers always want to have the best service or product that they could get. Just like them, businessmen also dream of having the best ways to make many business chains for their businesses.
We all know that plumbing franchises offer services for emergencies and maintenance to prevent any damages that can be caused by plugged pipes. These kinds of service offerings as well as marketing strategies are already in-demand nationwide. That's why many business-minded people opt to run a franchise that they believe can be their passport in achieving the success that they dream in this industry.
One of the plumbing franchises is the Plumbrite that has sprung up just recently. It is the one running the franchise Lockrite Locksmiths Ltd., which was set up way back in August 2007. Plumbrite is now widely known in the UK for its franchise package that includes a 12 weeks city and Guilds 6129 training at their company's training center. The luck doesn't end there because the training will be followed by an opportunity to spend a couple of days or more with a qualified and certified plumber to have some hands-on training experience with real customers.
Another company that offers plumbing franchises is the PlumbProud. It is an agency that works with the most reputable and best plumbers in the country that provide a very reliable and fast responsive services. PlumbProud offers a franchise that is available both for the gas safe engineers and plumbers. Their franchise opportunities include a no upfront investment when someone wants to start a franchise. They can also help in making your business to stand out among the other plumbing franchises by helping you have an attractive website, great branding plus a brand new van. What's good with the benefits that they offer is that it can really be a guiding tool and a good startup in running a franchise business.
The van that they are offering is a brand new Vauxhall Combo that is fully insured and maintained and has a very good air conditioning. If your brand is PlumbProud then, the customers will be rest assured that you will offer nothing but the best because it is widely known for its professionalism, already trusted and has a reputable image that totally made it stand out from any competition there is in this specific field of industry.
The edge also of PlumbProud from other company is that it offers plumbing franchises along with other additional number of benefits. Where can you ever find a company that offers a 1 year of free accountancy, 24/7 call answering machine, important templates like that of the leaflet, business card and stationery templates? This is the reason why PlumbProud is most-sought in the franchising industry not only that, they also provide a marketing advice to help you out in running it.
Many plumbing franchises are offered in UK, and this might confuse some people in choosing the best franchising company that can be their business partner. Whether you are a plumber that wishes to expand your company, simply a plumber that wants to start a business by yourself or a manager that wants to explore many multi-van opportunities, Your Plumber franchising company can give you all the on-going support, brand recognition and expert guidance that you might possibly need to make your soon-to-be business a major success.
Your Plumber can help you with any marketing matters. They help their franchises in building a strong and firm client base with a stable flow of both the new and repeat customers. Their marketing support includes the pay per click advertising, website, social media, leaflet campaigns, print advertising, email marketing and many more which can really be a good tool in public relations.
What's also good in the plumbing franchises of Your Plumbing is that they provide their franchisee with trainings, supports and even mentoring in order to help in maximizing the fullest potential of the franchisee's business. Their refresher training sessions, group conferences, one to one reviews and regular liaison can help in overcoming common challenges such as finding new customers, converting sales and the like.
Your Plumbing believes that in order to succeed in any kind of business, you need to have a strong and credible brand that all of the people can associate and give their full trust. Reliability and a reputable image is the best thing that Your Plumber offers to their franchisees because when people see or hear the word Your Plumber, the first things that will come into their minds are an established, very professional and reliable services.
Most plumbing franchises offer their potential franchisees a financial scheme that can win more potential customers. Some plumbing franchises offer their clients with a wide range of finance packages that includes a 0% interest free credit as well as a buy-now-pay-later options that can close more possible sales and can increase the average job values.
Who would never want a reward in business? By choosing Your Plumber, Plumbrite and other franchising companies for plumbers, you can enjoy great benefits as well as rewards. You can have a power of group buying when you chose them as your partner which, for sure, can provide you with discounted prices, a wide range of other benefits and an extended guarantee to assist your own business.
The other franchises that possible franchisee can choose from are the Clean Plumber, which provides a professional and full plumbing services for all types of clients, both for residential and commercial purposes, another are the Benjamin Franklin Plumbing, Michael and Son services, Mr. Rooter and many more. The plumbing franchises mentioned above are just some of the companies that you can look out in case you are searching for a plumbing business that can be your partner in achieving success.
Click here to view plumbing franchises for sale