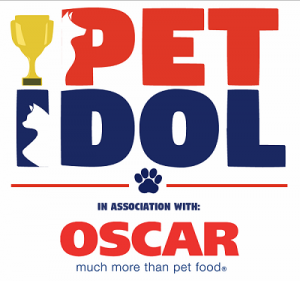 Does your pet have the wow factor? Is your pet a character? Or perhaps you have an ah-factor moment to share?
Pet Idol in association with OSCAR Pet Foods is giving you the opportunity to put your pet in the spotlight and win the prestigious title of Pet Idol 2017 along with a year's supply of food – not to be sniffed at when it could be worth up to £500.
You will only have eyes for your own pet because it's perfect, but here's a chance to stand out in the crowd, be seen, show off and be a winner. Dog, cat, bunny rabbit, hamster – there's no holds barred for domestic pets around the UK. Anyone can enter and anyone can take part in the final judging.
How to be a winner
Today a camera is never too far away from anyone so how can you miss an opportunity to capture a trick, a funny moment or cute pose from your faithful companion?
All the action is on Facebook – upload your selected photo and add a few words to explain why you think your pet deserves the honorary title of Pet Idol 2017 – and then keep in touch!
The monthly entrants are shortlisted down to three before you and the nation have the chance to vote for the Pet of the Month and the worthy winner will win a month's supply of top quality OSCAR pet food. All monthly winners will then be put forward to be judged in Pet Idol 2017.
And the prizes keep coming as another pet will get a nice surprise from OSCAR. It will be hard to choose but one extra lucky pet per month will also receive a month's supply of food – as a special treat!
Go on, pick up your phone and start clicking! Join the 'Pet Idol 2017 Set' and get involved.
Read more franchising news at Franchise UK directory.