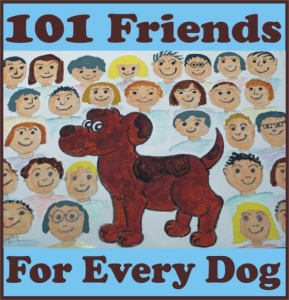 If you are seeking a franchise opportunity and love pets, a pet care franchise is hard to beat. UK pet owners enjoy pampering their pets and are prepared to spend to keep them happy and healthy. From dog grooming to pet sitting, there is a great choice of Pet franchises available in the UK.
There are many advantages in running your own Pet franchise, some are low cost, home based and can be operated on part-time basis. A pet care franchise could be an ideal choice for a franchise seeker that may be looking to make an extra income whilst running a business they enjoy.
Understandably, many dog owners are reluctant to take a holiday if they do not have a responsible person to look after their dog. 101 Friends provides the solution to pet owners who prefer for their pooches to holiday in a home environment. This forward thinking franchise has the solution for many dog owners that feel they simply couldn't relax and enjoy a holiday, if their dog was in a kennel.
101 Friends provides a professional, hassle free solution by locating a suitable carer that the owner can meet to satisfy themselves that their dog will be in safe hands leaving them free to enjoy their holiday. The service 101 Friends provides is in demand, particularly during holiday periods and benefits from repeat business, as many owners request a carer that they have used in the past.
101 Friends is the perfect management franchise within the pet care sector, as a 101 Friends franchisee you will manage your network of doggy carers in your exclusive territory. As a franchisee you will not need to care for the dogs, unless you would like to. Your task is to manage your carers and provide a matching service by placing the dogs with an experienced carer from your network.
Whilst a franchise with 101 Friends is low investment, the training and support provided by the Franchisor is high in quality. With an existing network of franchisees already in place, 101 Friends are looking to expand their network by recruiting further franchisees.
Why invest in a 101 Friends franchise?
With 101 Friends you will receive a step by step guide to running your

franchise

Your own dedicated website page
Ongoing support – available every day of the year
An exclusive territory
Franchise fee and earnings potential
With an low investment of £2,895 and an impressive earnings potential of £20,000 per annum the 101 Friends franchise opportunity could be the right Pet care franchise for you.
To find out more about becoming a franchisee with 101 Friends call Helen at 101 Friends on 01722 – 580150 or click here .
To view a wide selection of Pet franchises listed in the Franchise UK directory click here.