There's one day in the year when it's official – you can bring your dog to work! Founded and organised by Hownd it encourages dog owners to become involved and bring their career-seeking canines to enjoy one day of stealing the limelight. Time spent in each other's company is all part of bonding a relationship.
About the charities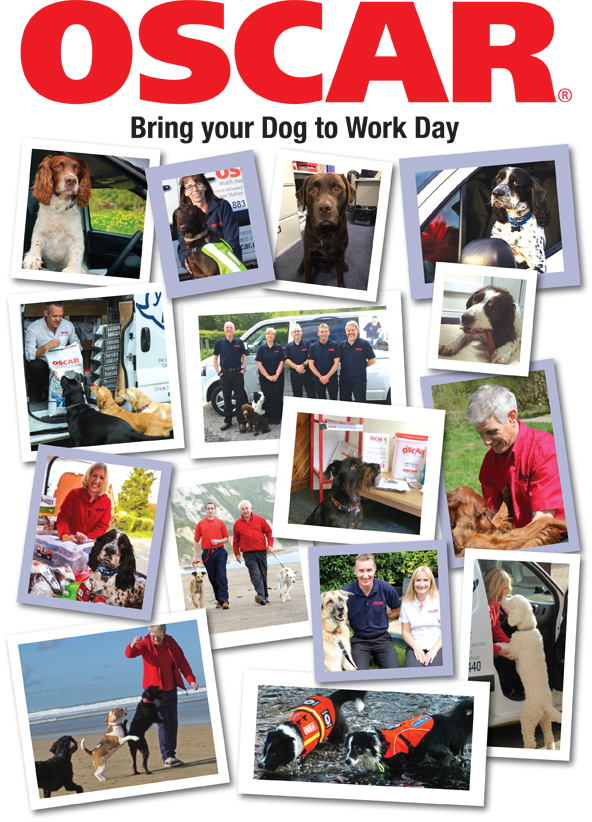 All Dogs Matter is a charity that rescues and rehomes more than 300 dogs every year in London, Norfolk and the surrounding area. Animals Asia is an international charity devoted to improving the welfare of dogs and cats in China and Vietnam, and ending the barbaric practice of bear bile farming.
Friday 23rd  June is the official day but if you're an OSCAR Pet Food Nutritional Advisor you could bring your dog to work every day. By promoting responsible pet ownership, OSCAR offers a Complete Pet Care Service that delivers, direct to the door, a range of foods to suit many lifestyles – complete with free advice on nutrition and behaviour.
A career opportunity with OSCAR will open a whole new way of life. Working from home and delivering a quality product to a very satisfied customer gives you a great future that is supported and secure.
OSCAR Nutritional Advisor John Leith from Northallerton says: " It's great to have a business where you have the flexibility and freedom to bring your dogs to work every day!"
You too can work with pets – enquire below for full details and a free information pack.