Difference Between Licensing Agreement Vs Franchising Agreement
Many people get confused regarding the differences between licensing and franchising. The confusion can also stem from the fact that the principles of licensing and franchising often overlap.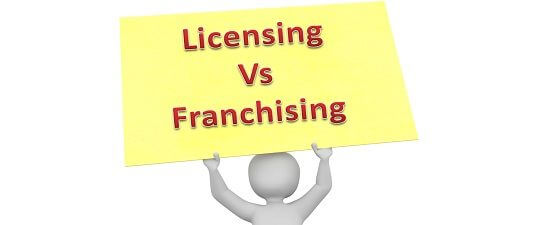 However, there are certain dissimilarities between licensing and franchising that can make one option more suited to an individual than the other one. Let's explore the difference between licensing and franchising.
What Is A Licensing Agreement Vs A Franchising Agreement?
A franchising agreement allows the franchisee access to a business owner's system, branding, products, and resources in order to sell it further under the same name. Even home-based franchises and van-based franchises operate in the same way.
A licensing agreement can differ according to the business needs and requirements. A license is granted to the licensee which allows them to sell products using the patented technology, a trademark or brand name, and in exchange, the licensor gets paid by the licensee.
Differences Between Franchising and Licensing
These are the few major differences between franchising and licensing:
Fees
For franchises, there are three main fees types:
1. The first fee is paid upfront to purchase from Franchise UK.
2. Franchisees usually need to contribute to the marketing fund.
3. In some cases, the franchisee has to pay for the supplies as well.
Licensees usually need to pay an ongoing fee depending on their contractual obligations.

Recommended reading: How to know Which Franchise Model is Right For You?
Operations
A franchisee has structured control over the operations of the franchise while adopting the rules and regulations from the operations manual.
A licensee can market, distribute, and utilize the brand name the way they want, as per the terms and condition of their agreement.
Support and Training
For franchisees, the franchisor gives training on how to operate the franchise in accordance with the business standards.
Licensees only learn about the brand image and product, thus do not need training like franchisees.
Find the work-life balance you always wanted. Get in touch with Franchise UK for more information on how to become a franchisee.