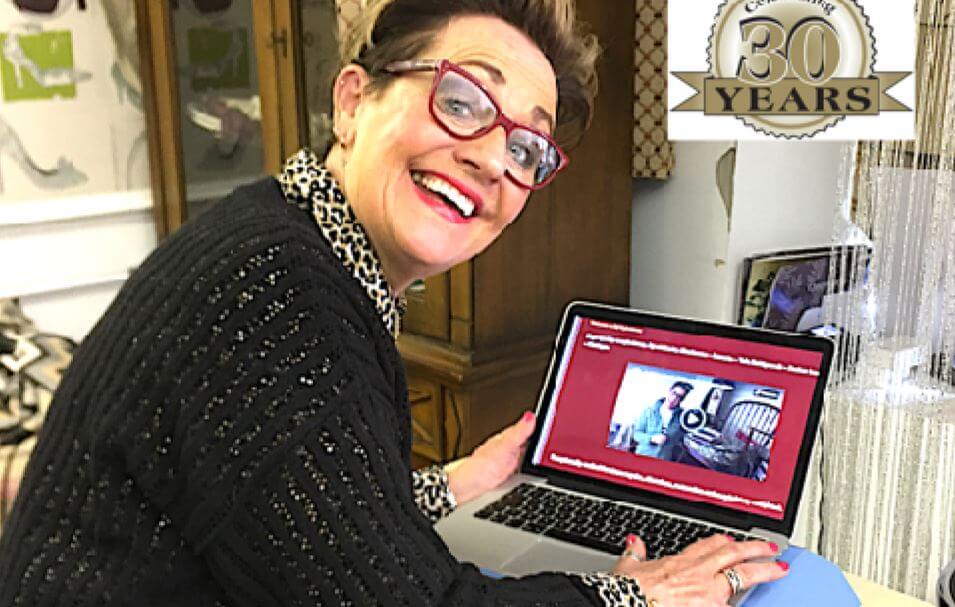 Digital Marketing Transformed an Upholstery Company Thanks to Zedcomms
BJ Upholstery is a traditional upholstery business managed by Jo Griffiths.
Jo partnered with Zedcomms to find the perfect customer. Zedcomms are a leading business development consultancy specialising in Website Design and Internet Marketing.
The Challenges
BJ Upholstery is operated by a husband and wife team Barry and Jo. They have been in the reupholstery business for thirty years and very good at what they do.
The challenge was that their customer base was dwindling and they were not attracting new customers successfully. They tried hard, advertised in the local paper, lifestyle magazine and delivered leaflets to target areas with some but low success. They had a nice neat website but it did not produce any leads over some five years. Barry and Jo felt that maybe their industry was on the decline, people would often buy new furniture instead of restoring old furniture – was it over for them? A way to attract a new wider audience was required and new markets to serve. They asked Paul Harper from Zedcomms first to look at the website.
The Shop

The Solution
Zedcomms looked at the company website and the supporting social media. We ran a 'Marketing Analysis Report' that highlighted the company's exposure and reputation online. The outcome was poor; BJ Upholstery had very little exposure online therefore it was clear that any new customers looking for services from an upholsterer barely knew they existed. BJ Upholstery were known in Darlington but only narrowly showed in search results as an 'antique reupholster.'
The Plan
We updated the website to transform it from a basic brochure website to an easy to publish to and search-friendly website for us to add quality information to work with. We did not totally rebuild the website; we wanted to keep the costs down, the website looked ok and the style presented the business as a nice traditional upholstery workshop in a market town, a bit old fashioned but well established. We liked that so kept it. 
We didn't want to come across 'flash' because this is a traditional established business. We didn't want a modern generic-looking website.  The website looks like an old upholstery workshop that is producing beautiful work. Next was to build the social profile; we added Facebook, Twitter, Instagram and Pinterest and started telling the wonderful BJ Upholstery story on a regular basis. The followers and responses started to build. Photos and descriptions of completed work are published to the website weekly, an interesting bonus as previously only the customer saw the lovely work – now we can all see it. Website SEO was boosted by optimising the website and adding rich content to appeal to the target customers.
All ongoing and flexing as the business evolves and changes with demands and requirements of the owners.
The Website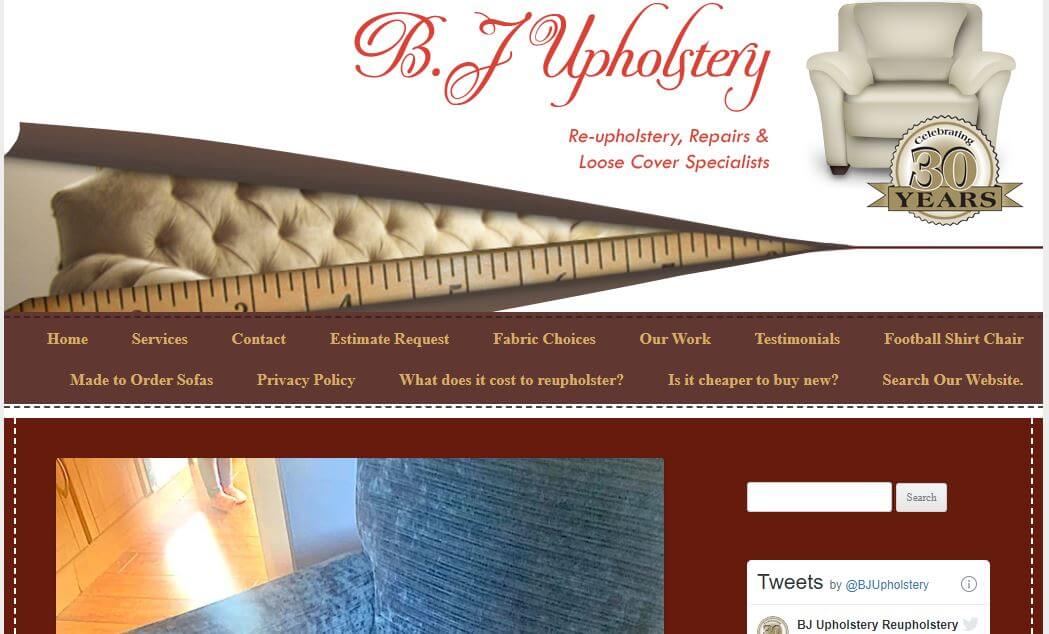 The Results
Inbound enquiries are at a historical high and the company is attracting the 'perfect customer'. The perfect customers are people who own high value furniture and demand a high quality traditional service. The website is attracting customers from further afield including two sofas from Gloucester, dining chairs from York, a Burger suite from Newcastle and of course all areas between. In addition we have attracted new markets. BJ Upholstery are producing jobs for interior designers, making bespoke sofas to order, upholstered a chair in football shirts and last year reupholstered a footstool in a potato sack for a customer in London. BJ Upholstery travel throughout the Yorkshire Dales, York, Harrogate, Newcastle as well as the surrounding area of Darlington and Durham providing free advice and guidance. Also they can quote without visiting clients via the website 'send a photo' service where they estimate a job by email.
Success For All Involved
Digital Marketing can be overused and misunderstood.  Digital Marketing is a business story, what's special about you, shared in the public domain. Zedcomms offer a free 'Marketing Analysis Report' for any business. They can be contacted at zedcomms.com.
To find out more about how you can help other businesses, find out more about a Zedcomms franchise.