TruGreen Professional LawnCare Downlands has exceeded all expectations by reaching its milestone 100th customer and employing its fourth member of staff in only eight months of trading.
The franchise, which is owned and operated by local grass expert Jonathan Bell, launched in the autumn of 2016 and signed up its 100th customer in May 2017 following a superb spring season.
The company has also taken on a number of new seasonal staff to help with the increased workload across Swindon, Devizes, Hungerford, Malborough, Wantage and Pangbourne.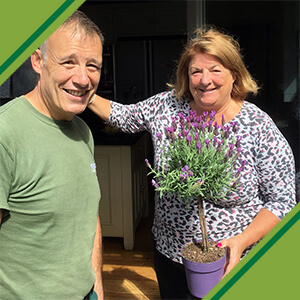 Steve Welch, brand operations manager for TruGreen UK added: "This is a fantastic result for Jonathan and his team and we are delighted with the momentum building in his business; onwards and upwards."