ZheebZ has been a successful business in the Leicestershire area since 2009, combining education, fun and fitness into exciting and stimulating lessons for children. There are weekly classes, holiday clubs and children parties all under the ZheebZ banner that mean this particular brand is not only well-known but well-loved too.
The founder of ZheebZ, Michael Kleios, began coaching in school and found that his unique perspective and different ideas on how fun and fitness could be put together meant that he was always over-subscribed. After graduating he realised that he could turn this part time venture into something much bigger, so ZheebZ was born.
The franchise opportunities available for ZheebZ means that the brand can now be known across the UK. Those who want to take up this mantle need to be enthusiastic, energetic and fun – they need to enjoy working with children and they need to want to push them to do their best whilst also maintaining a healthy exercise routine for them.
Classes begin from the age of 2 and go up to age 9. For the younger children it is a 45 minute session that revolves around games played to teach the letter of the week but always with a football element in mind. For older children, football is more overtly taught but with clever techniques being shown from the outset to entice children to do more for themselves.
Join the franchise of the future for sports coaches with a smile
** Special offer **
Invest in a Zheebz franchise and for a LIMITED TIME ONLY pay just £2,995!
Here at ZheebZ we understand how easy it is for children to get lost in the world of technology and completely forget about the fun and joys of running around, making friends and using your imagination! Each and everyone of our games has been designed to bring your children back to Earth and ready to play games with the ZheebZ Coaches that will get them keeping fit, in a theatrical, imaginative way!!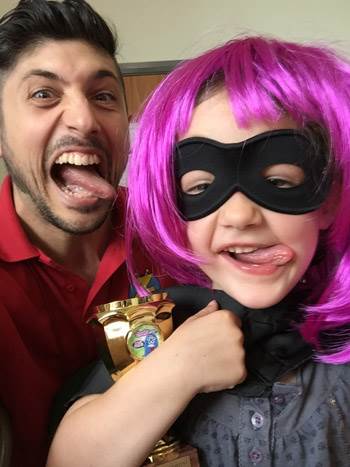 Since 2009, ZheebZ has successfully become a name known by all children in and around the Leicestershire area with our educational, fitness-fun, unique sessions. Our hugely successful weekly classes have had thousands of enrolments, thrilled at hundreds of children's birthday parties as well as being proud to have filled thousands more holiday club places!!
Join The Family
After years developing a bespoke management system that allows you to run the majority of your business on the go, we are now on the look out for Four Foundation Franchisees (FFF) to join us and experience the enjoyment of running a ZheebZ franchise.
These select few will have the exclusive ability to shape ZheebZ into a National Franchise and will be treated like one of the family as they benefit from a near 75% discounted investment rate as well as favourable service management fees. But don't let that be the reason to join us, let it be that you want to make a difference in a franchise for the future! We have invested in technology and programs that means we can be picky and only accept applicants that have the personality and determination to become a ZheebZ franchisee.
Our Bespoke Management System
Our ingenious system has taken a number of years to develop but allows a franchisee to run almost every aspect of their business from technology as simple as their iPhone or iPad!!
Within a few clicks you can assign staff into their personalised staff rotas, confirm a birthday party booking, see the children in any of your weekly classes or even watch your games for the week.
Franchising Development Centre
We worked for three months with the Franchising Development Centre to ensure that we had a credible long-term business and through development together we have enhanced the ZheebZ brand.
Locations
For our Foundation Four Franchisees, we would prefer UK applicants to ensure that we can easily get to you to help you set up and run your franchise. Another benefit of becoming one of our FFF's is that we will create your own unique franchise location with you. With the help of 'Atlas Mapping' we will give you an area that you are comfortable with and ready to begin your ZheebZ journey within.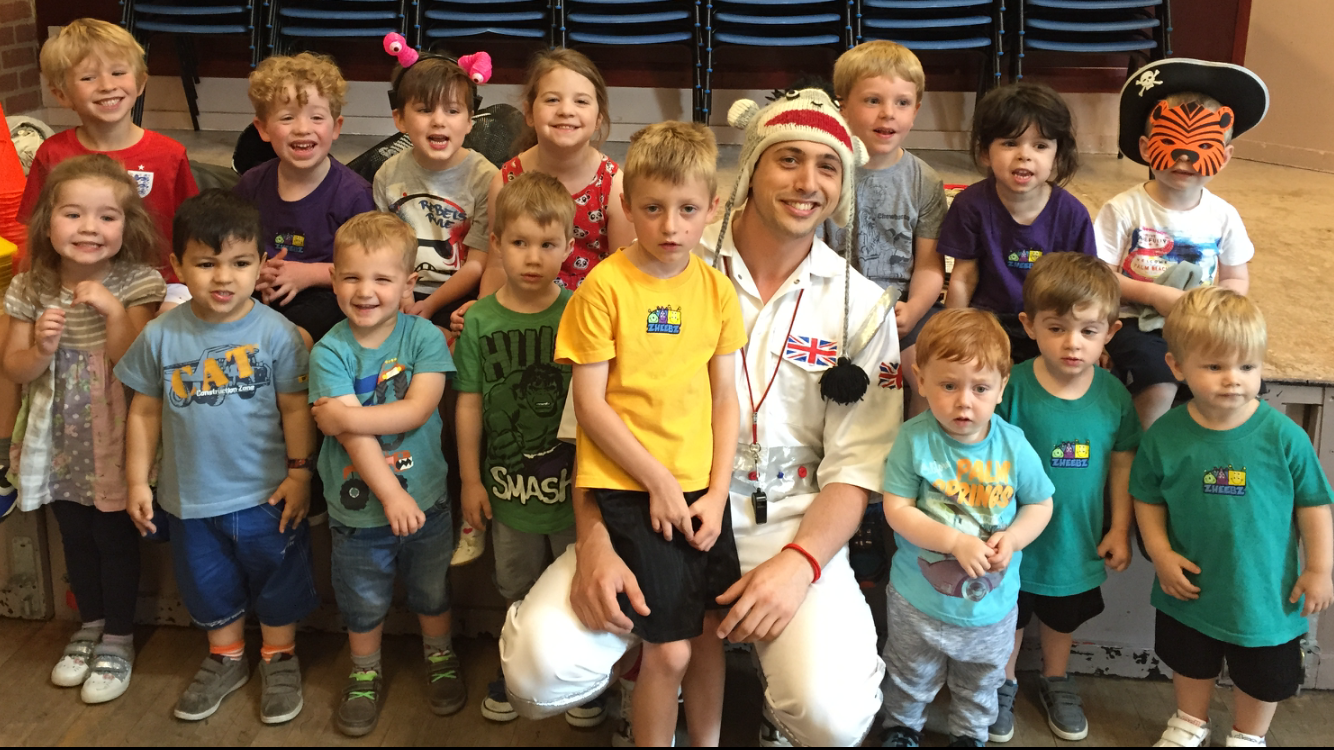 Long-Term Aspirations
Since our creation in 2009, the founder has been working towards a long-term plan and we are on track. The ZheebZ brand will continue to develop and with discussions on how to bring the ZheebZ more to life, through animated YouTube video's for children, to cuddly toys and to our own ZheebZ App that allow children to play games and develop their Educational ZheebZ Experience.
Who We're Looking For
We're looking for individuals with a HUGE personality, are great with children and not ashamed to make a fool of themselves in a crowded room!! Ideal candidates would be former Butlin's Redcoats/Teachers, Graduates of Drama, Sports or Business or even Sports Enthusiasts, but all applicants welcome. Tell us why you think you'd succeed as a ZheebZ Coach!
To find out more please fill out the enquiry form below – or why not give us a call or Skype! We've found it's a great way to begin dialogue and discuss what is important to you in a franchise and what we can offer!