Zedify is the zero-emission solution for first and last mile deliveries in cities. We provide businesses with a service that enhances their brand with deliveries the way they want.
Zedify's unique system for consolidated, zero emission deliveries is also better for the city and our mission is to transform urban logistics and create the healthier, more liveable cities of the future. Better deliveries for better cities.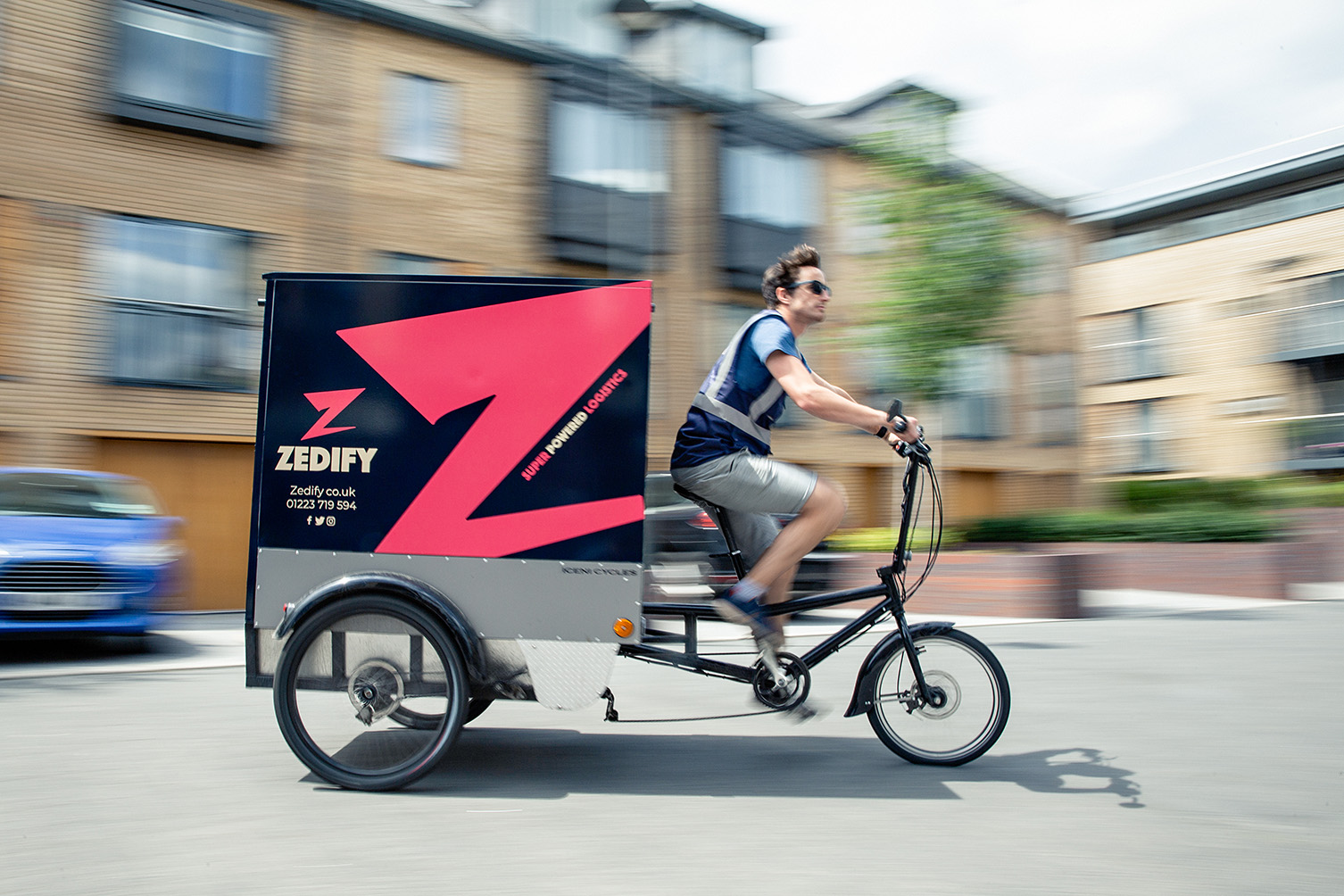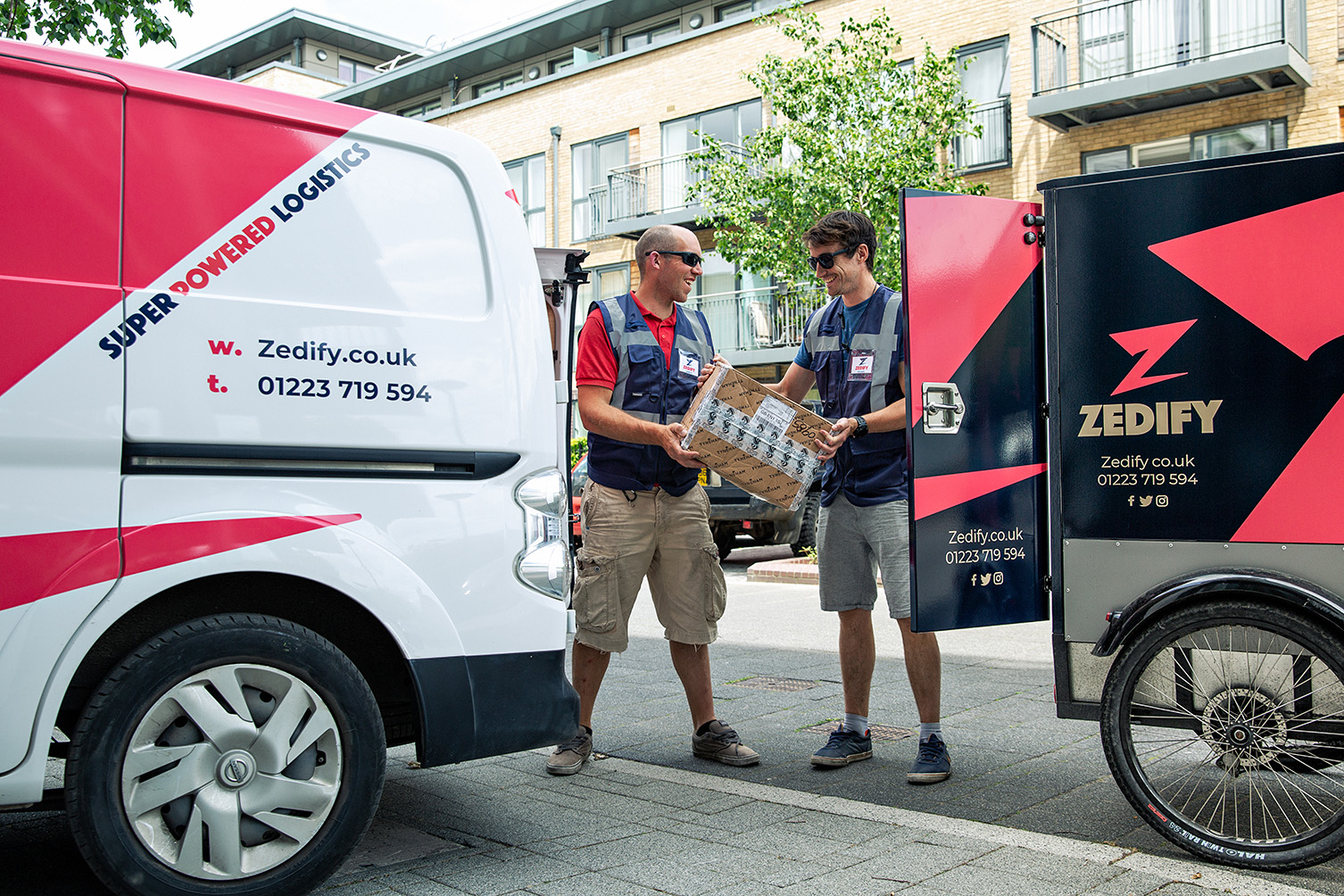 Delivering in cities – the problem
The urban environment is rapidly changing; increasing congestion and pollution levels are leading to access restrictions making deliveries in cities much harder. Last mile logistics is the least efficient stage of the supply chain and comprises up to 50% of the total delivery cost. As well as being inefficient, consumers often can't be guaranteed time windows and the way deliveries are made often increase congestion and causes more pollution. Zedify solves these problems and enhances our clients' brands by ensuring consumers get deliveries the way they want.
Zedify works by utilising depots on the edge of urban areas that act as a gateway for small items coming in and out of the area. We re-mode to specialist vehicles for the urban environment ensuring we are faster and more agile and can hit the narrow time windows consumers are demanding. By consolidating deliveries going to the same area, we are more efficient. As our depots are so close to our delivery areas, we can make up to 4 consolidated routes per day, ensuring flexible and fast deliveries.
Our riders and routes are coordinated via our own technology platform.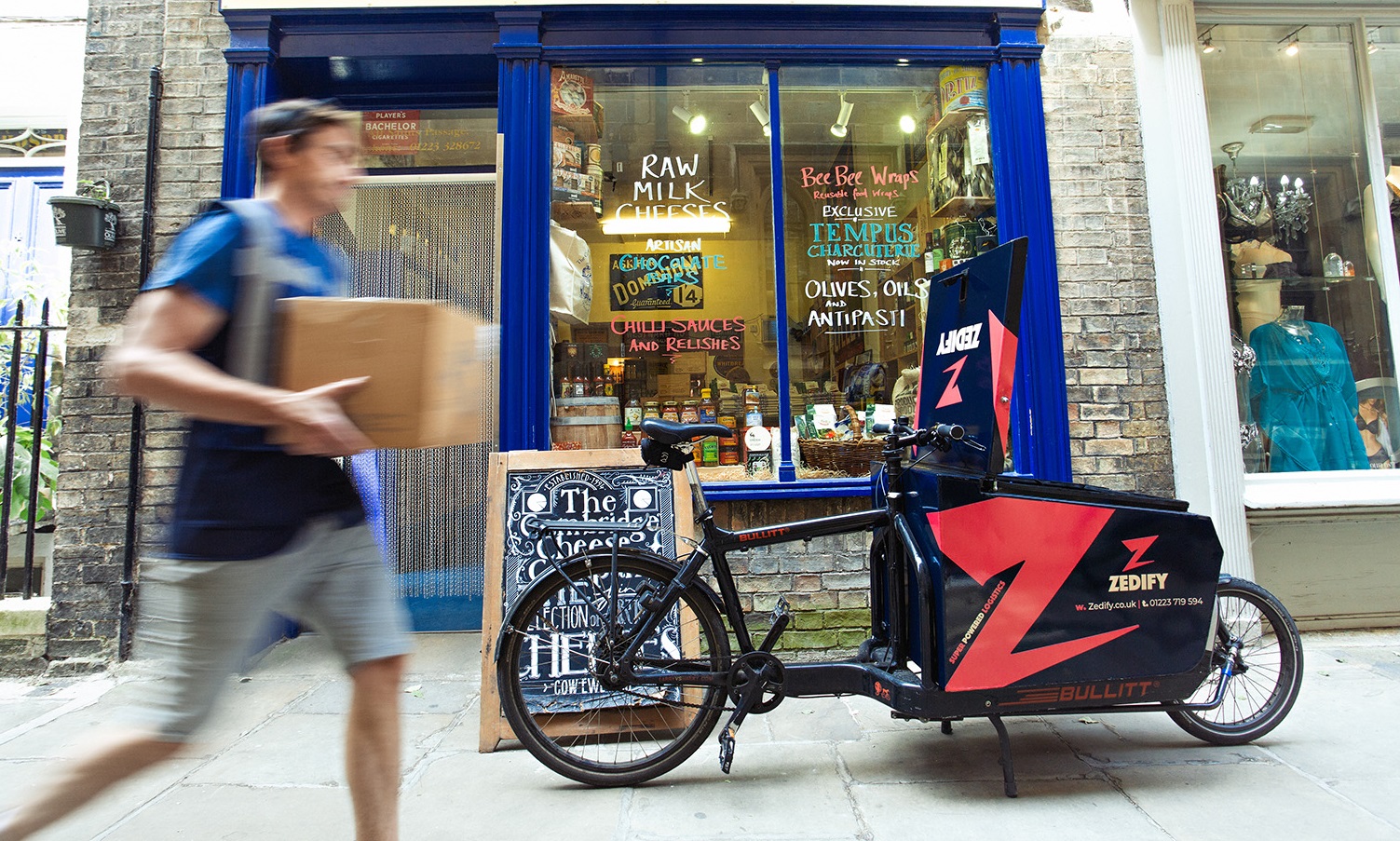 Zedify is a licenced network of independent zero emission delivery operators with a unified brand, business system and shared technology platform. We are uniquely positioned to scale with our growing network of hubs across the UK, offering businesses flexible deliveries while at the same time making a positive impact on our cities.
Zedify are currently looking to set up new depots in Ipswich and Bristol and shortly further cities across the United Kingdom. This is an exciting opportunity to set up your own business with the help and support from a company who have the experience, the connections and a brand that is recognised throughout the urban freight delivery sector.